Sky high adrenaline, the best and toughest skaters from all over the world, a sizzling hot atmosphere, gorgeous sceneries, endless distances of iced water and the deafening cheers of thousands of fans can only mean one thing: the much anticipated world tour of Red Bull Crashed Ice!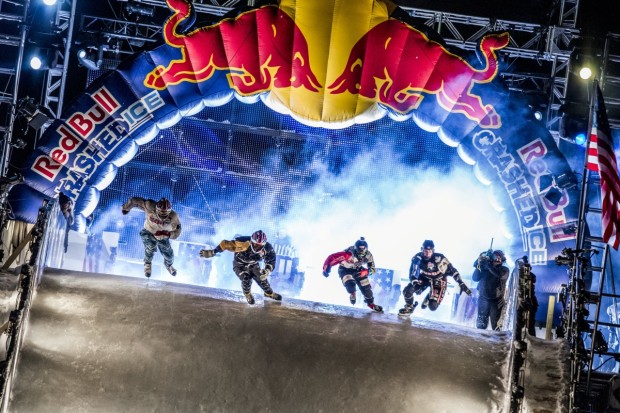 The world's best and toughest skaters will be competing side by side, all with one purpose in mind: the World Champion title coming the end of the 2015/2016 season – www.marketwired.com
The 2015/2016 Ice Cross Downhill season is about to start with the first event of the Red Bull Crashed Ice Tour taking place in Quebec, Canada, on November 27 & 28, 2015! The city of Quebec is home to a huge and extremely passionate fan crowd of Ice Cross Downhill and the event is expected to be a spectacular opener to the upcoming season.
The spectacular location with one of the most breathtaking man-made courses in extreme winter sports is a guarantee for an action-packed first battle of the season and the hundreds of thousands Quebec City fans cheering the riders straight from the start at the Parliament Building down to the finish at Place D'Youville, will make the atmosphere even more exciting for everyone, be it rider or be it spectator.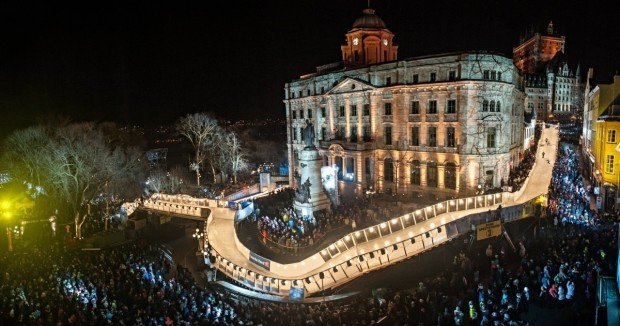 The season opens in one of the most spectacular artificial ice tracks in Quebec, a city with hundreds of thousands of fans known for the perfect atmosphere they create at such events – www.redbullcrashedice.com
This season opener will be even more exciting for the Canadian fans, as the reigning World Champion Scott Croxall is in fact Canadian. Scott is the second Canadian to have won the World Championship after his older brother Kyle, who won the title in 2012. Scott will be defending his title on home ground, but the competition will be rough! His brother Kyle, is also going after his second championship title, as well as several other former World Champions, like Marco Dallago of Austria (2014), Derek Wedge of Switzerland (2013), and Martin Niefnecker of Germany (2010).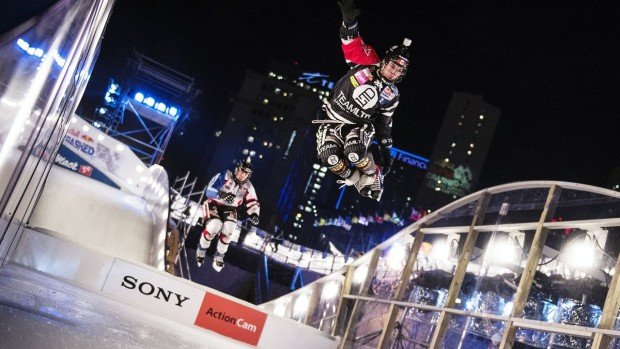 Scott Croxall competing in Edmonton, Western Canada, earlier in 2015 – www.redbullcrashedice.com
The Champion will be crowned at the end of several world events. Four Red Bull Crashed Ice races and six Riders Cup races alongside a series of national Ice Cross Downhill Championships, all organized with the support of the newly formed All Terrain Skate Cross (ATSX) International federation. The athlete with the most points gathered from three out of the four Red Bull Crashed Ice events and from three of the six Riders Cup races will be the 2016 Ice Cross Downhill World Champion.
We would like to wish all athletes the best of luck and a great Ice Cross Downhill season 2015/2016!
Enjoy the ride that gave Scott Croxall his World Champion title for 2015 in the video below.