Unless you live somewhere tropical or in a small and hot Southeastern Mediterranean island like I do, it is very likely that you have already started feeling the first hinds of cold.
Yes! Winter is coming and the winter extreme sports fans are getting ready to fully exploit their favorite season of the year.
We are here to suggest 5 winter extreme sports that you should give a go this winter.
1. Ice climbing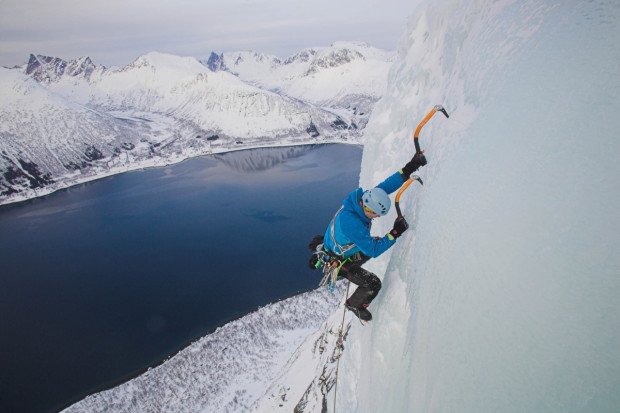 Ice climbing in Senja island, North Norway – www.senjalodge.com
If you have a passion for climbing and you are fond of the idea of hanging hundreds of feet off the ground, clawed on frozen water with axes in your hands, then ice climbing is the perfect winter sport for you. You will be amazed by how many locations there are worldwide to practice this sport but, just before you do so, make sure to refresh your rock climbing skills and find an experienced guide to go with.
2. Ice surfing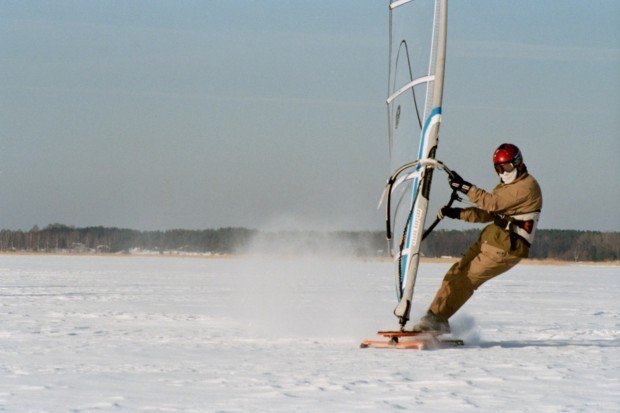 Ice surfing, aka ice sailing in Riga, Latvia – www.balticblues-events.com
Ice surfing is what you get when you add a bit of windsurfing and a bit of ice boating. This is a treat sport for all speed junkies and to talk a bit more in maths terms, adding a sail and a board on top of blades of steel and subtracting the resistance of the water equals speeds of up to 70 mph (that's 112 km per hour). And the best about this sport is that no previous experience is required to give it a try!
3. Snocross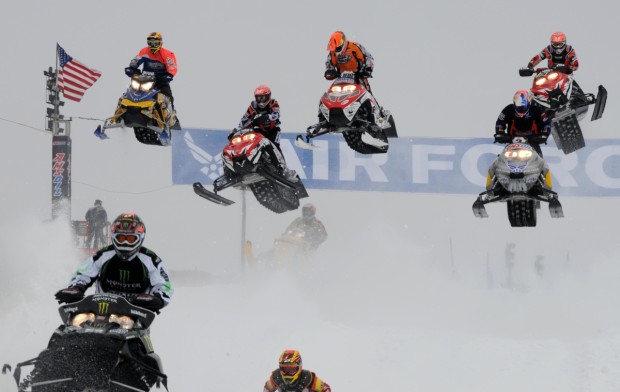 Scene from the AMSOIL Championship Snocross Series 2014, held in Lake Geneva, Wisconsin, USA – www.yourlakegeneva.com
The winter version of motocross, snocross, is a thrilling sport not only to participate in, but also to watch! Snocross athletes on their snow mobiles offer a spectacular show racing around the tracks jumping sometimes up to 30 ft/9 m high and navigating around turns, banks and obstacles. Snocross is an event at the Winter X Games since 1998.
4. Ice diving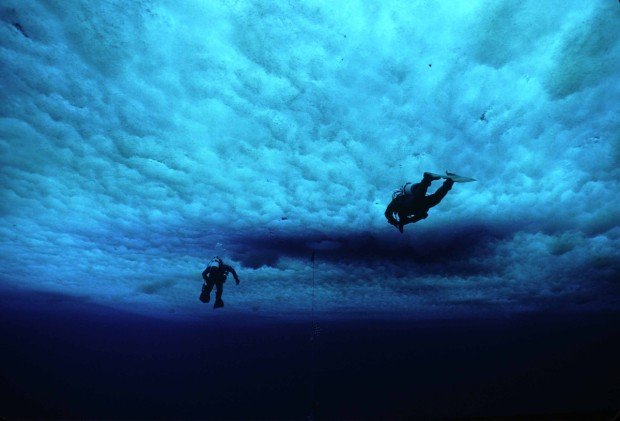 Feels like flying. Ice diving in Antarctica – www.jimmastro.com
Few sports offer a feeling of absolute freedom like scuba diving does! The near-freezing water temperatures might not sound so intriguing, but with the proper equipment, ice diving can and will take your breath away! Antarctica does not have the exclusivity for this sport. With so many locations in Europe, USA, New Zealand etc to choose from, all you need is to get the proper training, a good dry suit and book your flights! The feeling of flying under the ice cannot be defined by words.
5. Shovel racing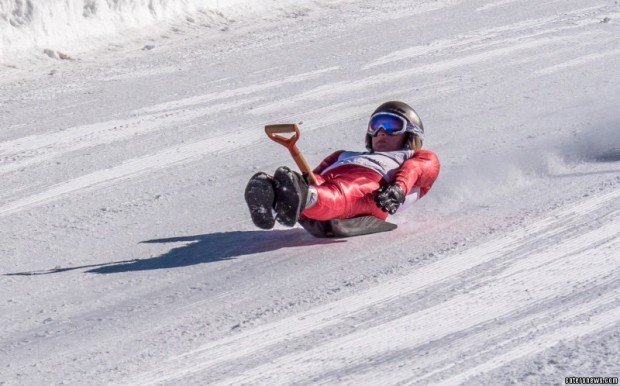 There's an Annual Shovel Race Championship which takes place at Angel Fire Resort in New Mexico, USA – www.catersnews.com
Invented in the 1970s by ski resort workers in New Mexico, who used their shovels as sleds to move more quickly between locations, this is the sport of going down a slope/course seated on a shovel! Several serious injuries put the sport on hold for a while, but the sport made a come back in 2010, this time with stricter safety rules. Right in the place where the sport was iniated,  up in the Rocky Mountains of New Mexico, there's a Shovel Race Championship held every year. You can either enjoy watching or have fun competing, as anyone can enter the competition. All you need is a shovel and perhaps some ski wax for that extra speed.
Enjoy the winter season y'all!