World Surfing Title up for grabs
The anticipation for the World's Surfing Champion is prolonged after Filipe Toledo's (BRA) win in Portugal. Toledo's win wasn't unexpected, as this is his third win in this year's Championship Tour events. With this win, the Brazilian, emerged to the world's #2, leaving his fellow Brazilian athlete Adriano de Souza in #3. Australian Mick Fanning is still on the lead, 200 points ahead of Toledo, whereas the reigning World Champion Gabriel Medina, also Brazilian, is currently at #4.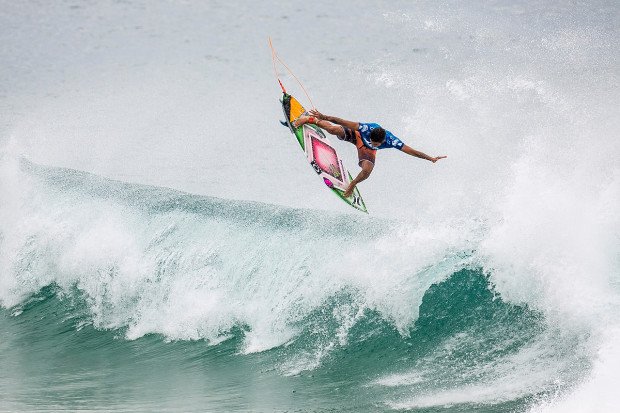 Filipe Toledo wins in Portugal hurling himself to #2 in the world – www.surfermag.com
There couldn't be a better place to determine the world champion than Hawaii, where surfing was basically born. Each of the four athletes above has a shot at the World Title in Hawaii's event. Another two Australians, Julian Wilson and Owen Wright, even though both left the Portuguese event as early as Round 2, can also claim the World Title, certain scenarios met.
Many surprises and lots of young new faces made their presence felt in Portugal. In Round 1, Frederico Morais of Portugal scored the first nine-point ride of the event and advanced straight to Round 3, sending Brazil's World Champion hopeful Adriano de Souza to Round's 2 elimination battle against Tiago Pires, another Portuguese athlete.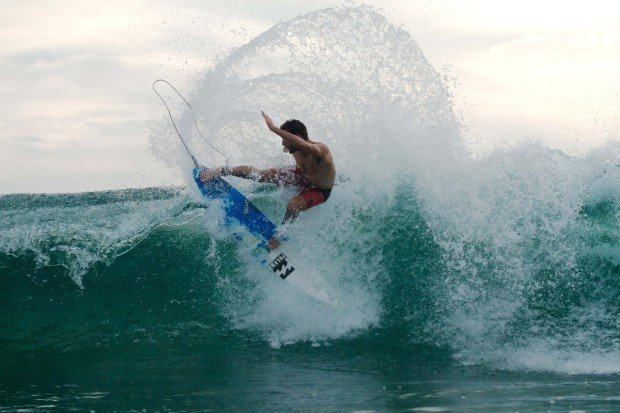 Local replacement surfer Frederico Morais sent World Title hopeful Adriano de Souza (BRA) to sudden-death and Round 2 with an impressive 9.43 score in their Heat in Round 1 – www.surfeuropemag.com
De Souza advanced to Round 3, where he was eliminated by yet another Portuguese, Tiago Ribeiro. Round 3 was the last one for World's #1, Mick Fanning (AUS). Local replacement surfer Frederico Morais, continued his strike eliminating Fanning and advancing to Round 4. Morais was eliminated in the Quarterfinals by USA athlete Brett Simpson.
The Moche Rip Curl Pro Final was a Brazilian business. Toledo was up against Italo Ferreira and both were on fire! But it was Toledo's flamboyant grace in Peniche's harsh conditions that got him the win and #2. He managed to stay focused and take advantage of the given conditions, grasping the opportunity to rise where others failed to perform. His excellent performance under pressure didn't take too long to get him a perfect 10-point and the top spot on the podium!
Congratulations Filipe Toledo! Parabens Filipe Toledo!