The Endless Summer – Extreme movie night
I am not a surfer myself, but after watching this film I strongly believe that all surfers have to watch it at least once. So, if the sea is flat or the waves are un-surfable, make yourselves some pop-corn, get comfortable and enjoy 90+ minutes of beautiful images from surfing spots around the globe.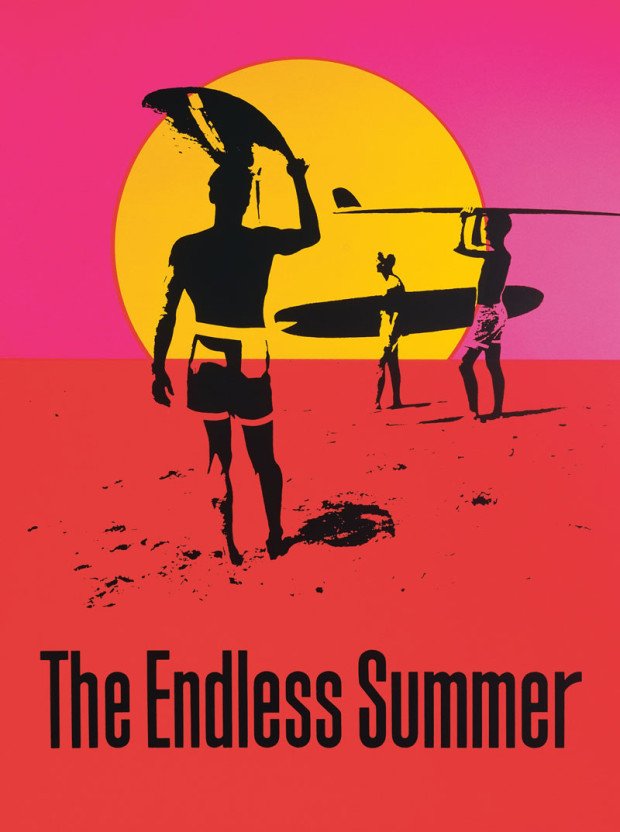 The Endless Summer (released 1966). Director: Bruce Brown – www.retromovieposter.com
Summary: The idea is that, money and time-wise sorted, one can follow the summer around the world, eternalizing it. Bruce Brown, in what's considered as the crown jewel of his surfing documentaries work, is following two young surfers in their quest for the holy grail of surfing, the perfect wave. Mike Hynson and Robert August leave on a trip around the world, living the surfing dream and following the summer. From Africa's uncharted coasts, to the shark-netted beaches of Australia; from New Zealand,  to Tahiti and Hawaii, whilst throwing a few Californian flash-backs every once in a while.
Brown's narration is amazing. It's smart, witty and with great taste of humor. Even though there's not a single dialogue between the actual cast, Brown's funny impersonations of the surfers and their new friends is giving an extra tone of spice to the documentary. Had I known from before that it's a narration only documentary of 1964, I would probably think it'd be boring to watch. Surprisingly, it wasn't! I find the documentary's narrative style to be of the key attributes to the success of the film. His eloquence is phenomenal.
So is the film's photography. In spite of being shot in 1964, it is nothing less to awesome. Brown never studied film-making and perhaps this is exactly what works to his advantage. I don't know if his experience as a world-level surfer himself helped at all, but his choices of shots and frames for this film are absolutely mesmerizing.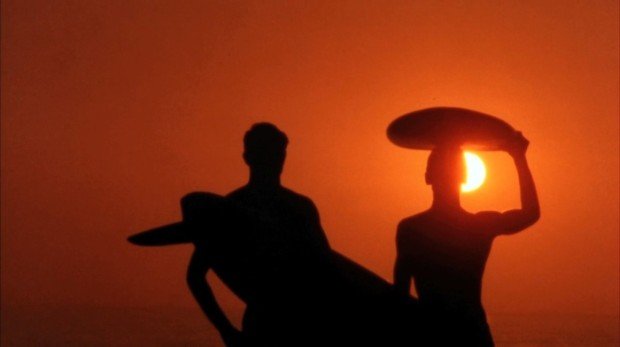 Still from the opening shot  – www.aphelis.net
What's even more spellbinding about the film is the surfing itself. I have never ridden a wave in my life – I'm more of a flat water sport fan myself – and I have watched several surfing related films and series, but The Endless Summer had me captivated with the sport's magic for about one hour and a half and I will never forget why!
Bruce Brown has created a surfing documentary that has become timeless. Its stimulating excitement, the enchanting photography, alongside a beautifully written narration will steal your heart and if you're not a surfer – as I am not – it will make you want to run to the nearest surfing spot and give the sport a try.