I consider athletes – myself included –  to be of the most persevering creatures around. I generally believe that athletes, whatever the sport may be, are the closest to Superhero a human can get.
Athletes have both the body and mind to not only endure but also perform well when under extraordinary physical and mental stress, demonstrating phenomenal abilities of determination. But being an athlete does not exclude one from sickness or illness; furthermore it's significantly increasing the chances of musculoskeletal injuries. In fact, as applies for the general population, a significant percentage of athletes find themselves in situations that not only threaten their athletic career but also their lives.
Many of these athletes, as true warriors that they are, find the strength to fight and overcome adversity; moving forward and letting go of what held them down, with many if not most of them returning to their sports and sharing their inspirational stories with the world. Others, become inspirational figures using their fame and recognizability to raise awareness on sensitive issues, helping others in similar situations to fight for themselves too. To make the impossible possible.
Such examples are innumerable, but allow me to refer to the ones below as I was deeply touched and motivated by their stories.
1. Bethany Hamilton – surfing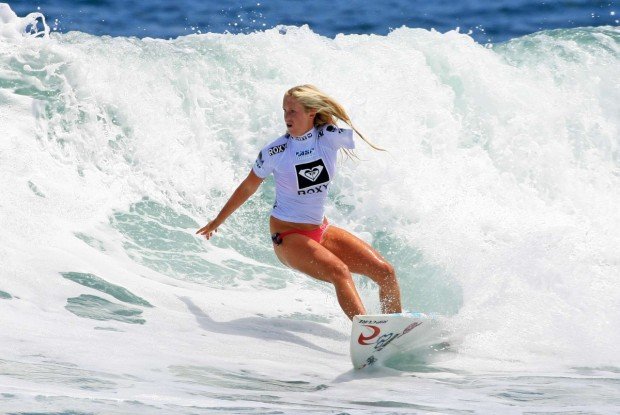 Who hasn't heard of the Soul Surfer from Hawaii? 13-year old Bethany had her left arm bit off by a tiger shark on Halloween morning in 2003, seeming to bring her rising surfing star career to a premature end. However, a month later she was back on the water and in just a year she won her first National title. Since then and after winning more titles, she has published two books, whilst her inspiring story was also revealed in a documentary produced by herself and filmmaker Becky Baumgartner. In 2011, the film Soul Surfer starring AnnaSophia Robb hit the big screen. In June 2015, she had her first baby boy Tobias Dirks. In the meantime, she's preparing to compete at the Swatch Women's Pro 2015.
2. Kevin Pearce – snowboarding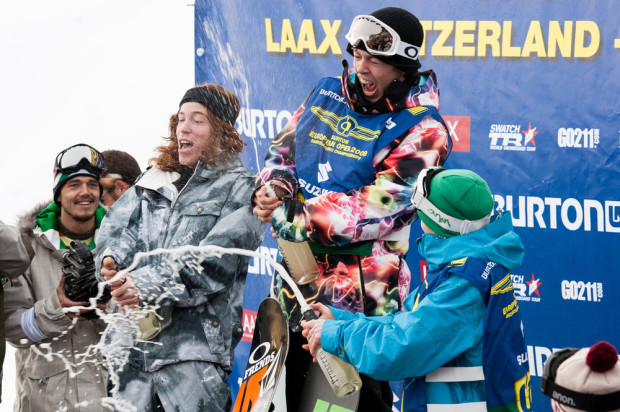 Kevin celebrating his win over #1 snowboarder Shaun White at the Burton European Open in Laax, Switzerland –
The professional snowboarder, whose story was superbly documented in 2013 (released in 2014) in the film "The Crush Reel", is a truly awe inspiring figure determined to return into competitive snowboarding after a coma-induced head trauma in 2009. His determination is fierce, but perhaps the most admirable aspect of his story is his grace in accepting the fact that he will never be able to practice his favorite sport the way he used to ever again. His eyesight is forever impaired and his brain so fragile that the slightest concussion would be disastrous. KP is however now, an advocate for brain injury and Down syndrome. His project "Love Your Brain" is aiming to provide resources and support to people recovering from traumatic brain injuries (about 1.7 million people/year just in the U.S) and their families.
3. Silken Laumann – rower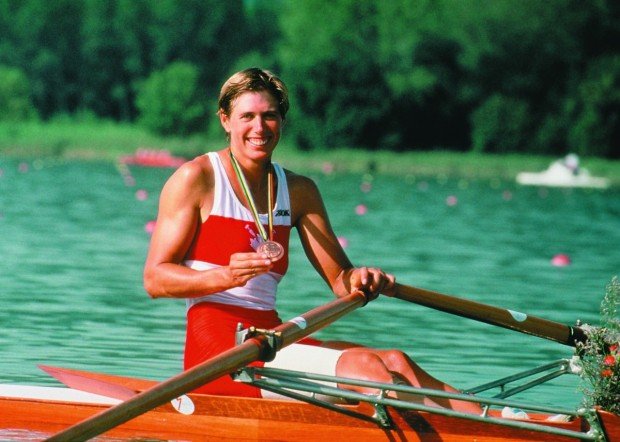 Silken Laumann won Bronze in 1992 Barcelona Olympics after a cruel rowing accident that shattered her leg 10 weeks before the Games – www.speakersnetworkworldwide.com
Silken Laumann made perhaps the greatest comeback in Olympic rowing history. The Canadian world champion single sculler was severely injured 10 weeks before the 1992 Barcelona Olympics. Her right leg was shattered and left useless in a ferocious rowing accident. She was back in her boat pursuing her Olympic dream in just twenty-seven days; five operations and countless hours of wearying rehabilitation weren't enough to keep her away from it. On August 2, 1992, she won the bronze medal for Canada, carving her name forever in Sports History and inspiring a whole nation. Following her retirement from the sport in 1999, as an Inspirational speaker she continues to encourage people to overcome adversity and chase their dreams.
4. Eric Shanteau – swimmer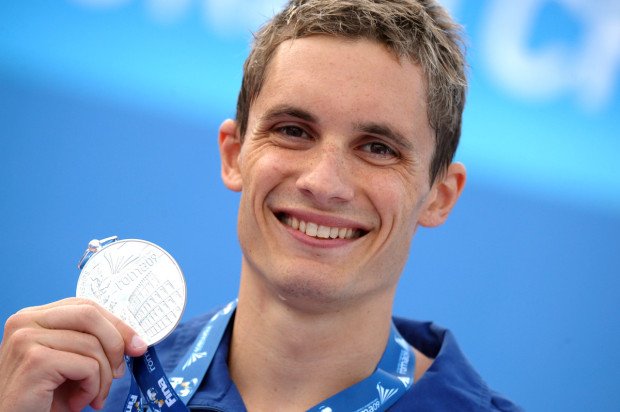 Eric posing with his Silver medal in 200m/656ft breaststroke in 2009 World Champs – www.ericshanteau.com
Diagnosed with testicular cancer diagnosis 10 days before qualifying for the U.S. Olympic Team for Beijing's 2008 Olympics, Eric Shanteau not only made the team but he also swam a personal best whilst battling with cancer. A year later, in 2009, following treatment and after beating cancer, he returned to the water winning  the 200-meter breaststroke final in the U.S. National Championships. In 2012, he found himself in his second Olympics, in London, this time winning Gold with the U.S. 4×100 medley relay team. Now, he's retired from swimming but has become a LIVESTRONG global envoy, travelling and raising awareness about cancer, offering people the chance to openly talk about the disease.