Shark Tales while surfing
Surely, the last thing surfing legend Mick Fanning had hoped for, whilst getting ready to tame the waves at the World's Surf League event in Jeffreys Bay, South Africa on Sunday July 19, was a tête-à-tête with a Great White.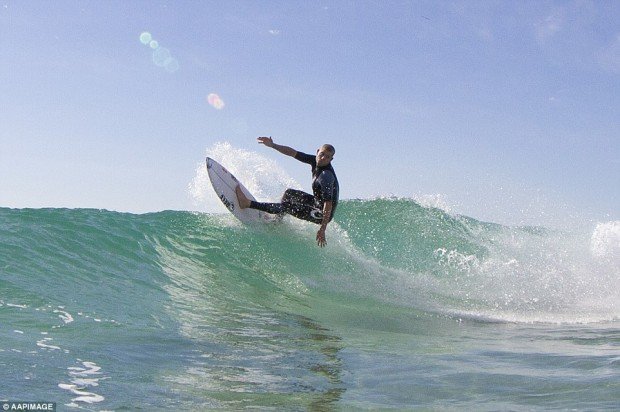 Mick Fanning in action at the Quarter final at the JBay Open event at Jeffreys Bay, South Africa – www.dailymail.co.uk
The three-time world champion had an up-close and personal encounter with the animal when he felt something grabbing his leg rope and when turning around he faced the shark. He courageously punched the animal at its back to scare it away, whilst the rescue team rushed to his aid immediately. Thanks to his reactions and the speed of the rescuers, Fanning managed to get away from this completely unharmed.
There is no doubt it must have been a terrifying experience. Not only for the athlete but also for his fellow surfers, friends and family, as well as for the organizers of the event. It would be no exaggeration to say, it managed to terrify almost every single person who watched it on video. 
However, what followed in the media is inconceivable. Though the surfer himself seemed very conscious in his descriptions of the event and, in fact, didn't hesitate to get back on the waters a week later, the media kept presenting the animal as a moving killing machine. It seemed like a well-designed advertising campaign for a "Jaws" comeback to the movie theaters.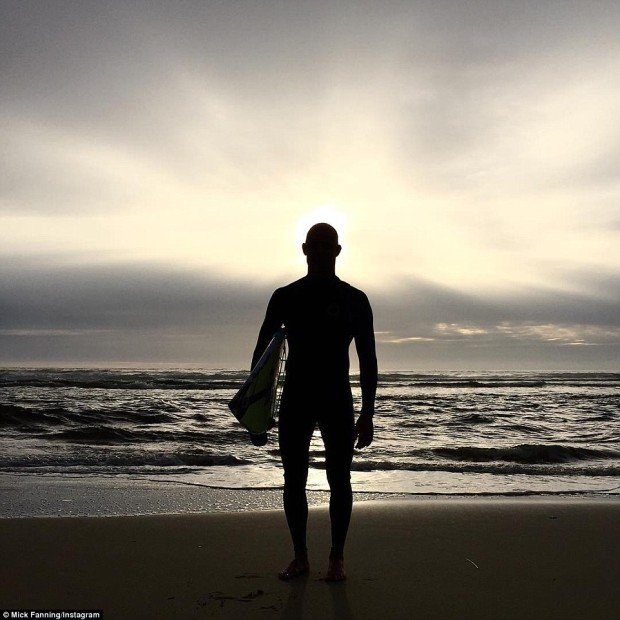 Mick Fanning's Instagram post after his return on the water – www.dailymail.co.uk
Learn the stats:
According to the International Shark Attack File, there are is an average of 60 shark attacks per year worldwide, 5 of which cost people's lives.This means that an overwhelming 91.66% of all shark attacks are non-fatal. In fact, dogs, cows, mosquitoes and other mild-mannered animals kill far more people per year. 1.2 million people die every year in road accidents alone; not to mention wars and other armed conflicts…
On the contrary, humans annually kill 20 to 30 million sharks. MILLION!!! With this killing rate, it will take us about one century to lead to extinction, a species that has been evolving for over 400 million years.
So, why does the nature of sharks seem to fascinate us more? Why do we present these animals as the ultimate killers, when it's us who consciously enter their natural inhabitant?
There isn't a surfer out there, who is not aware of the fact that sharks inhabit the environment in which he enjoys his favorite sport. Surfers accept the risks, they embrace the waters and respect its ecosystem. It is the false projection of the media, perhaps in combination with the intimidating looks of the sharks, that creates this fear.
The National Oceanic Atmospheric Administration (NOAA), reports that sharks do not hunt humans and in the rare cases they do, it is usually a case of mistaken identity.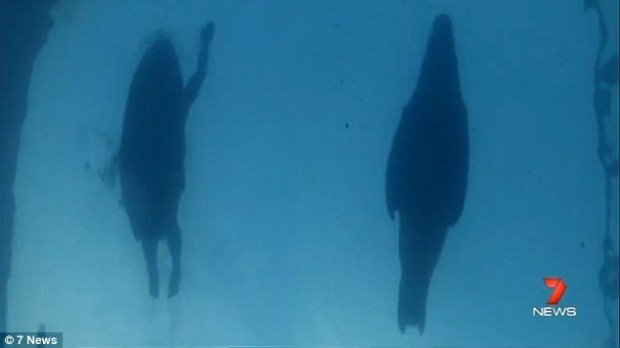 Sharks are good at seeing in low contrast but have blurry vision – www.dailymail.co.uk
Sharks can also be attracted by our urine and blood and want to explore. Think about it. Unlike other curious animals like apes, dogs, cats etc which have paws to touch and explore what triggers their curiosity, sharks only have their mouth to do so. Unfortunately, due to their many rows of sharp teeth, some shark species can cause bleeding to death after a single bite.
Fear and terror aside, you will be surprised by the amount of people interacting with sharks in a more intimate way than many people interact with their dogs! Shark diving is developing rapidly among the water sport lovers, but this is a whole other topic for which we will be talking about more in the near future.
For now, wishing you all beautiful waves! Enjoy!