An extreme sport for all ages
Allow me to introduce you to the world of Coastal Rowing or, as it's often called in North America, Open Water Rowing.
When one thinks of rowing, one thinks of calm waters in rivers and lakes. Well, that's what the rowing community refers to as Olympic Rowing. The extreme version of Olympic Rowing, is Olympic Rowing's cousin called Coastal Rowing. Coastal, because it is primarily practiced in the sea and extreme, because rowing in extreme conditions is not an issue! In fact, the bigger the waves the more fun the sport.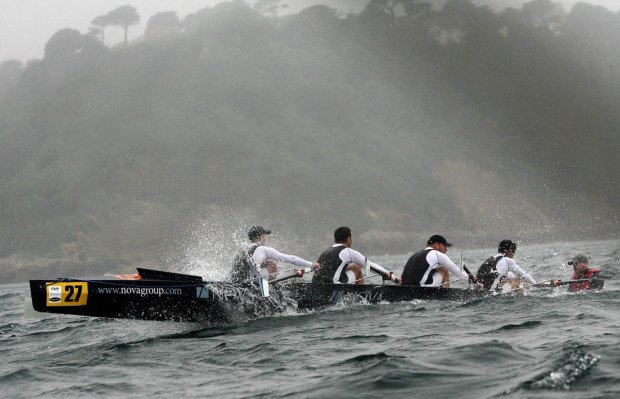 Most of the coastal rowers treasure the exciting side of rowing in big waves – www.coastalrowingaustralia.com
Exactly because of these harsher conditions met, coastal rowing boats are more stable and more robust compared to the Olympic style ones. This is achieved with a wider waterline beam and heavier boats, making them harder to capsize. One can row alone (in a single), with a partner (in doubles) and in coxed quadruple sculls (a crew boat comprised by 4 rowers and a cox).
Whereas the technique is identical to Olympic Rowing, it is easier to learn how to row in a coastal rowing boat because of the stability of the boats. However, in the case of coastal rowing, technique is not enough. The rowers must know of tides and currents, have good knowledge of the rowing course's topographic elements and know how to move around the maritime traffic, as well as have the ability to remain calm and know what to do in the case of bad weather.
Coastal rowing is one of the fastest growing extreme sports communities. It is already very popular and growing more in Italy, France, Great Britain and North America to mention a few, whilst it can be also found allover the world; Latin America, the Maldives and Africa.
The FISA (World Rowing Federation) World Rowing Coastal Championships are open to all coastal rowers, without any pre-qualification and with the amount of publicity the sport is starting to get, many coastal rowers from across the world manage to find some sort of sponsorship and travel to the events. This year, the World Rowing Coastal Championship will be held in Lima, Peru.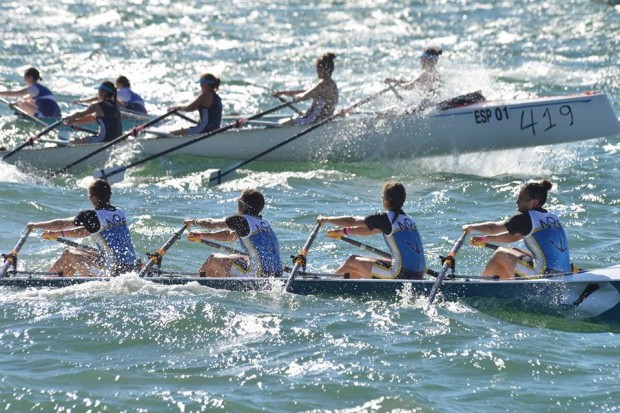 2014 World Rowing Coastal Championship in Thessaloniki, Greece
A few other interesting events around the world include the 2015 Mediterranean Beach Games in Pescara, Italy, the 2015 Barcelona Skyline and the Sanremo to Monaco race – a 32km/19mi long coastal rowing race.
Coastal rowing is a non-weight bearing sport. This, in combination with the versatility and the stability offered by the specifically made open water boats make the sports attractive to a wide age range of athletes, with many rowing enthusiasts being in their 80's.
For more  info about coastal rowing keep an eye on our website!