Pleasure Jam Vol.13 – This is where the season starts!
Ready – Set – Ride! For the 13th year, Pleasure Jam returns to open the winter snowboard season with the 1st QParks Snowboard Tour Stop on the 28th & 29th of November! The event also marks the beginning of the World Snowboard Tour and as every year it is expected to attract the very best of the best snowboarders from all over the world in a spectacular first showdown of the season.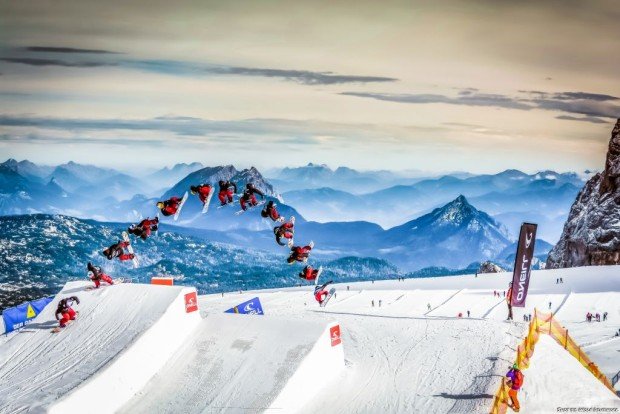 Pleasure Jam 2014 – www.pleasurejam.com
World-renowned athletes will be riding for a spot on the podium and much more! Alexey Sobolev from Russia, the Finnish Roope Tonteri and Swiss Elena Könz were amongst the international athletes who set the action on the pro-kicker line in last year's event. This year, a tough job is awaiting the international snowboarding elite that will gather to compete at the Superpark Dachstein, as last year's winners Eric Beauchemin (USA) and Anna Gasser (AUT) will be returning to the scene to defend their titles and go after the invaluable TTR points and the prize money of 20,000 USD.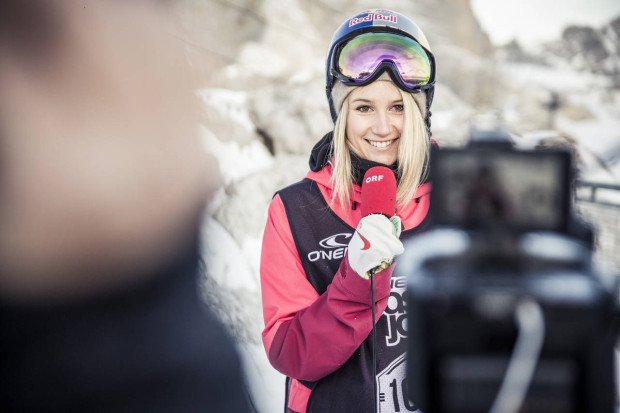 Anna Gasser of Austria, winner of the 2014 Pleasure Jam event – www.pleasurejam.com
This year, in addition to the prize money, PortugalSurfCamp is offering an amazing award for the "best trick of the day". All riders, both male and female, can compete to win an epic 3-week surf trip to the Atlantic coast, with a friend, all expenses covered (accommodation, surf coaching, board rental, transport and EU flights). This can only mean one thing! That the first stop of the World Snowboard Tour will be one of superb performances and tricks that very few in the world can perform. The "Best Trick Award" is expected to push the level of tricks performed sky-high.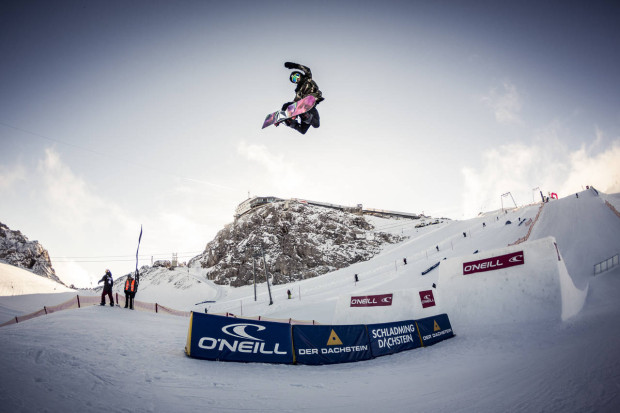 The winner of the "Best Trick Award" will win a 3-week surf trip with a friend, courtesy of PortugalSurfCamp – www.pleasurejam.com
If competing is not your thing, no worries! There are still so many things for you to do and enjoy as a spectator, with the competition itself being the Top attraction! Besides watching the world's elite competing against each other for all the aforementioned awards, you can also go for a ride and enjoy a session on the Superpark Planai. The Beginner Park, as well as the Jib Line will be open for the public for the duration of both days of the Pleasure Jam 1st QParks Snowboard Tour Stop and who knows? If you're lucky, you might have the once in a lifetime chance to ride side by side to the world's best athletes while warming up for the rides. The Pro Kicker Line will be closed for the competitors only. The cherry on top is the endless parties with music and drinks which will be up every night after each day's events and they are guaranteed to be spectacular.