Travelling for extreme sports?
Travelling is awesome! When combined with our favorite activities, it's better. However, it's the ultimate best when travelling for extreme sports! Some of the best locations around the world offer the most unique adventures. Check them out below.
New Zealand is a paradise for the extreme sports fans. It's a place where people return to over and over again. At a height of 1312 ft / 400 m over Queenstown you will find the Ledge Urban Bungy. What makes it so unique, it's a special harness used for the jump with which you can do all sorts of stunts and tricks after you jump. Try also the Nevis Swing, the highest of its kind all over the world! An extreme sports paradise isn't complete without a full range of activities offered. If suffering from a fear of heights, you can always opt for water rafting, skydiving, mountain biking and many more.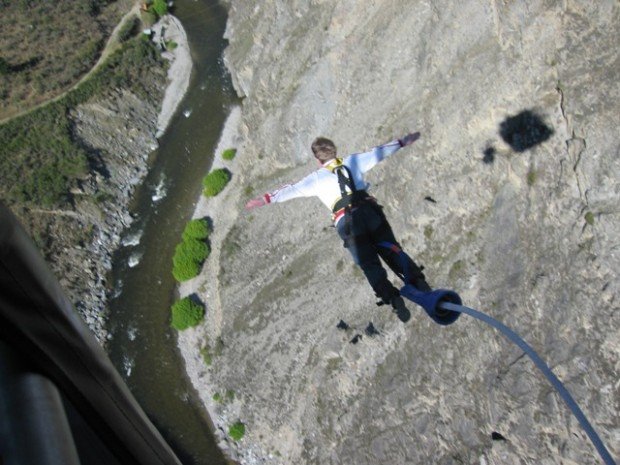 Costa Rica is a popular tropical destination for tourists. Beautiful beaches, jungle and tropical rainforest set Costa Rica at the top of tourist destinations. What many don't know is that you can enjoy the local fauna and flora by zip lining through the tropical region. Arenal, Manueal and Monteverde are known to offer some of the best zip lining in the country, but plenty of other places offer zip lining too.
What can anyone say about Africa? The options for the extreme sports enthusiasts are limitless there too. From sandboarding and whitewater rafting in Zambia, to shark cage diving in South Africa, you won't be bored in Africa for sure. In fact, the Zambezi River, Zambia, ranks as a Grade 5; second most difficult grade.
Switzerland is becoming more and more popular for the adventure enthusiasts of Europe and not only. From bungee jumping and canyon jumping to skydiving and snowboarding – the Swiss Alps are perfect for all winter sports after all – to paragliding and anything else your adrenaline seeking mind is after!
Nicaragua is the mother country of a new and evolving board sport. Volcano boarding! High speeds, breathtaking views, a board and lots of fun – everything on an active (but not erupting) volcano just outside the city of Leon.
For more awesome adventures and locations globally read our recent posts here and here.
Wherever you are or planning to go, have fun!