Lesley Rochat, a Shark Warrior Diver
Lesley Rochat, also known as the Shark Warrior, is a unique pioneer lady in the field of oceans conservation and especially her passion in promoting the change of the image of a ferocious creature, shark. Due to her passionate efforts in shark conservation and shark diving, Lesley is an award winning marine and shark conservationist, a filmmaker, a photographer, a writer and inspirational speaker. She is the founder and Executive Director of the non profit organisation, AfriOceans, based in South Africa.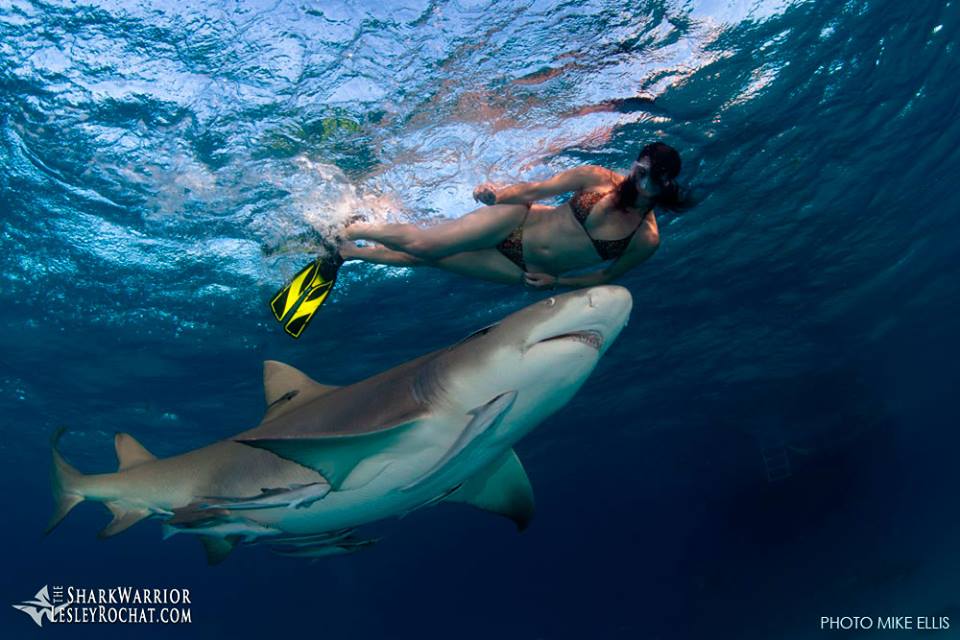 Graduate of the University of Cape Town, Lesley has walked her professional path through various capacities as an actress, TV presenter and a model. Her interest in shark conservation goes back over a decade while developing actions for the sensibilisation of the public for the marine and shark conservation. AfriOceans Conservation Alliance, a non profit organisation founded by Lesley in Cape Town, South Africa has achieved a major success with Lesley's efforts through various programs and initiatives in favor of promoting marine and shark conservation.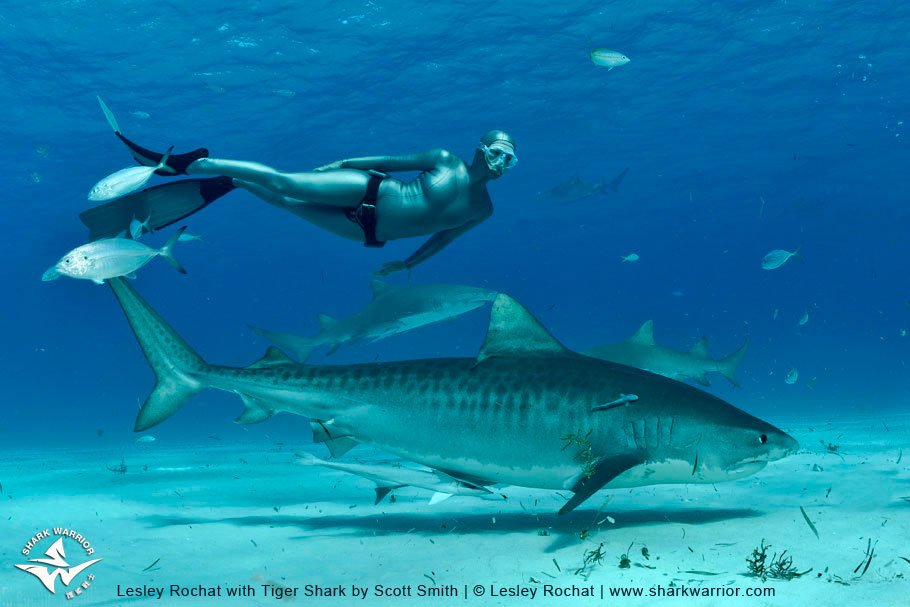 Lesley's unique contribution to the cause involved the satellite tagging, locating and releasing of captive sharks. Furthermore, Lesley has produced various films and documentaries footage about marine and shark conservation in particular. Having already set up her own production company, the Blue Pulse Pictures, she channeled all her efforts in filming these extraordinary creatures, winning also multiple prices for directing her film making of "Sharks in Deep Trouble" along with the Panda Award for the "Save our Sharks" awareness documentary film.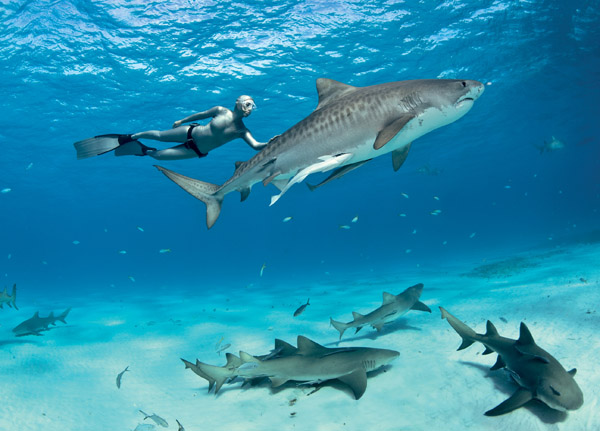 Photographer Scott Smith captures Lesley while her accompaning a shark.
As a professional accredited PADI Dive Master, counting more than 1000 dives, Lesley is a tireless activist who has also written many educational books for children, focused on her cause as well as promoting her work through photography by taking some amazing up-close and personal shots of these "unfriedly fish". As an active campainer for AfriOceans Warriors Environmental Programme, she has undertaken a  major role in sensibilising public in her cause along with her role in the Panda award winning campaign, "Rethink the Shark".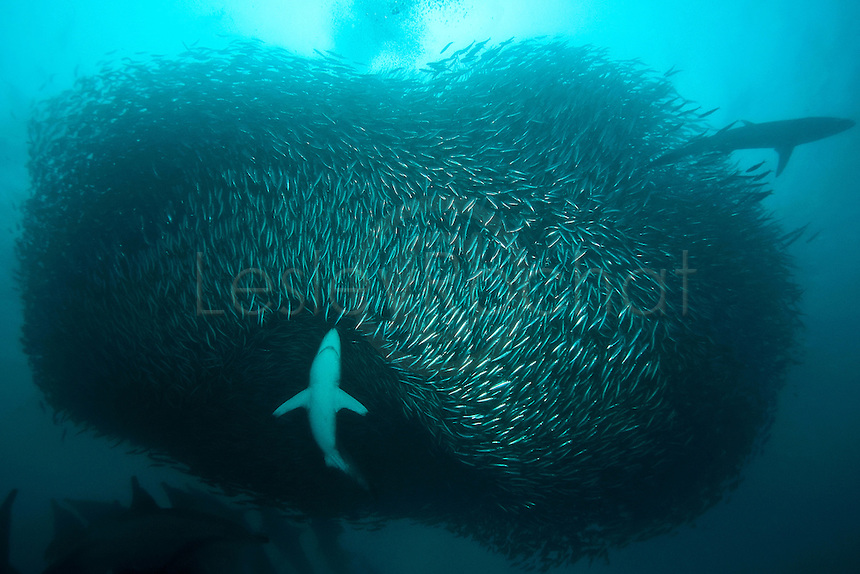 Sardines haunting by shark as captured on camera by Lesley Rochat
Being inducted in the Women Divers Hall of Fame and associate member of the International League of Conservation Photographers, Lesley inspires people through her speech intervention and awareness seminars in many educational establishments around the globe. Lesley is considered to be the most influencial player in her field, well respected by international marine and conservation environmental community, a warrior standing by the commonly perceived as the most notorious predator of the underwater world, sharks.