Danny Way breaks his own highest air record
What if he kept relatively quiet on his world record breaking habit? Danny Way, perhaps the most legendary skateboarder of all, broke his own highest air on a skateboard record by an incredible 0.67 m/2.19 ft. Not only that, but he made it look super easy!
The 41-year old today extreme sports athlete, continues to live up to his reputation as a dare-devil for achieving most of the most extreme stunts ever seen on four wheels, including jumping over the Great Wall of China back in 2005.
The Mega Ramp built over the Great Wall of China – www.sports-entco.com
This time he broke the record he had previously set three times, the last being 12 years ago.
Somewhere in the Cuyamaca mountains above San Diego, California, DC Shoes, Monster Energy and Thrasher Magazine built the world's largest quarter-pipe in history, for Danny to have his "way" and set yet another world record.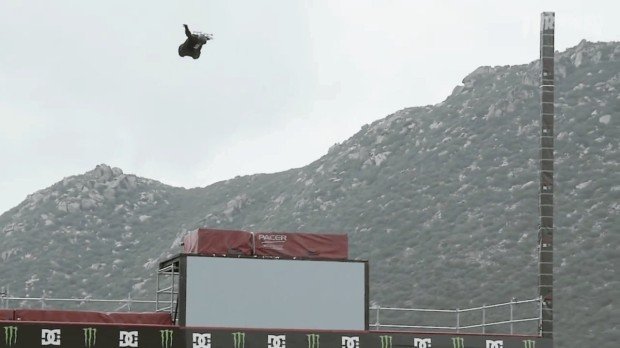 Danny Way  7.77m/25.49ft into the sky, smashing his previous world record of 7.1m/23.3ft – www.thuglifer.com
In the video below, you can watch the fearless skateboarder reaching an astounding and possibly dangerous  7.772m/25.49ft up in the air, tearing apart the world record for the Highest air on a skateboard (quarterpipe).
Watching how easy he makes this new heights look leaves me breathless!!!