All You Need To Know About Skydiving in Arizona
For adventure seekers, the prospect of rapidly descending high above Arizona's stunning landscape is a reason enough to arrange a skydiving trip in this part of the country. Every view from up there offers a different perspective. Once you jump, you will probably want to repeat this venture again and again. Luckily, there are many drop zones for skydiving in Arizona, all offering a different kind of thrill. You can arrange a one-time tandem jump, or even take lessons to become an experienced skydiver. Arizona's skydiving spots are very popular with parachuting enthusiasts, looking for a diversity of landscapes—from the Grand Canyon to the Colorado River, the Horseshoe Bend and the Saguaro National Park. The thrill of a free-fall becomes even more unforgettable due to the beautiful natural landscapes.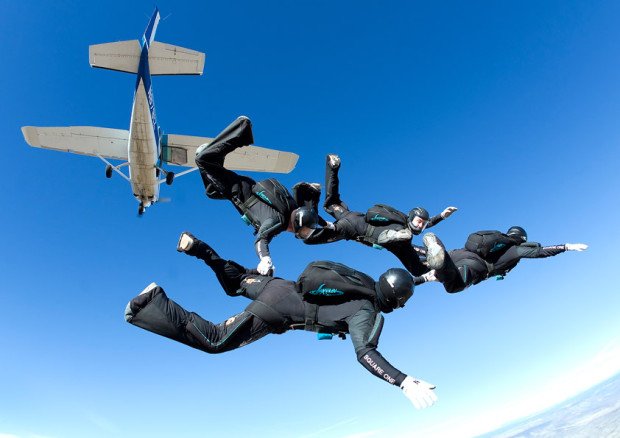 It's easy to see why Arizona is described as one of the best skydiving regions in the United States. Apart from the views, the Arizona weather is also perfect, so you can go skydiving all year round—that's right, 365 days a year. Arizona's climate is hot and dry, and there is very little rainfall. The clouds are low and the winds are mild, no matter the season. This eliminates hazardous weather conditions that may cause a skydiving jump to be postponed or cancelled for safety reasons.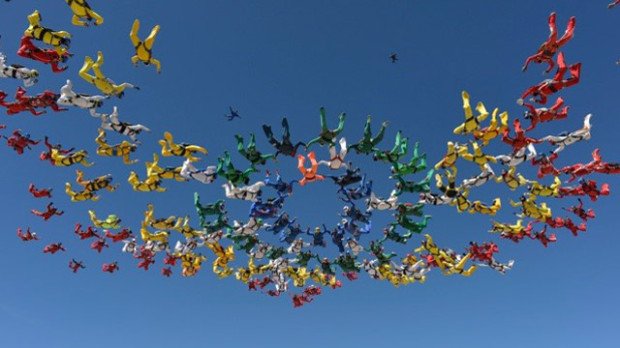 Even winters in Arizona are mild and dry, typically ranging from 40 to 75 °F range. Other states are forced to stop skydiving tours during winter, but not Arizona. Skydiving here is possible, even during the colder months.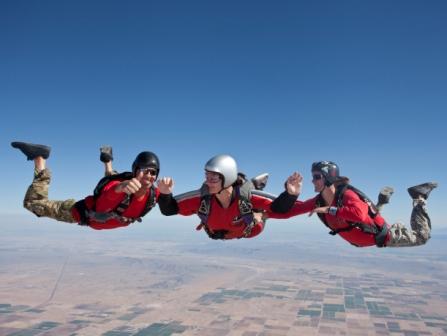 Apart from skydiving, you can also enjoy hot air balloon rides and many other flight experiences in Arizona, such as glider rides over the desert, helicopter tours, hang gliding in Phoenix, flight lessons, paragliding, aerobatic rides, and a lot more. So don't wait a minute longer—challenge yourself and try something exciting, even outrageous. Browse the net to find more destinations for skydiving around the world.