Wingsuit Hot Air Balloon Jump
Parachuting can be considered a common flying activity among fly sports fans, however jumping off a hot air balloon and floating over 6,000 ft high on a wingsuit, can certainly make you wonder, "to jump or not to jump?".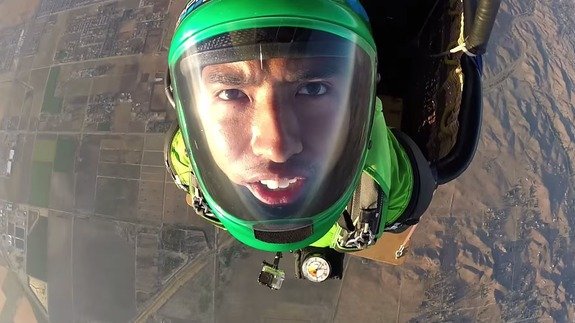 Matthew Barrientos, an experienced jumper, filmed by Go Pro, keep repeating this question to himself before leaping from the ledge of an air balloon.
"I've done this a million times … just jump," Matthew Barrientos tells himself as he stands anxiously in his wingsuit. The scene was filmed very calmly considering Barrientos was standing on a plank hanging off the side of a hot air balloon floating at 6,000 feet in the air.