Things You Cannot Leave at Home if You Go on an Excursion
Hiking is an activity that everyone should try at least once in their life. Whether it is your first time or you are an experienced hiker, exploring nature is always an exciting experience. So that everything goes well and you do not suffer any setbacks, there are a number of accessories crucial to take with you.
Of course, the first thing you should know to determine what you will need is the soil and climate of the place where you will do the excursion. Depending on whether it is a hot or cold place, rainy or dry, there are different things that you will need to include. However, in this list, you will find the most basic accessories that will be helpful to carry with you in many types of destinations; those accessories that you should not leave at home as they will make your excursion a more comfortable and safer experience. Let's see!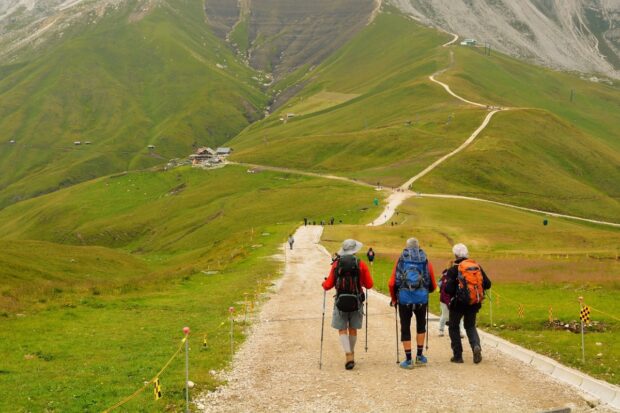 Accessories for Sun Protection
There are different elements that you can choose for this, so it is best to use those accessories that suit your needs. For example, some people prefer to wear long-sleeved shirts even if they visit a hot place since it protects them from the sun's rays. In general, it is advisable to use sunscreen, sunglasses, and a cap. In case you do not have one, you can buy the shaka hat that will protect you from the sun. Wearing a cap will make your excursion more comfortable.
Never underestimate the damage that the sun's rays can do to the skin. If you do not protect yourself, it is likely that you will suffer burns and adverse symptoms as a result of this. The best thing you can do is protect your skin so that you can continue hiking without problems.
Backpack
One of the first things you should do is choose a backpack specially made for excursions and hiking, especially if you are going on a multi-day excursion. Backpacks for excursions and hiking are classified by liters. The largest backpacks are between 55 and 70 liters, while the small ones are between 20 and 35 liters.
If it is a trip of a few hours, a comfortable backpack for daily use can work since you will have to walk long distances on terrain that can be uncomfortable to travel. Before preparing the backpack, check it well to determine what the internal space is like the side pockets, zippers, etc. In this way, you will optimize the space in your hiking backpack to the maximum.
Useful Tools
Any situation can arise when you go on an excursion, and it is best to prepare yourself for an eventuality. There are a couple of useful tools that you will surely want to take to deal with the unexpected, such as a pocket knife, a compass, GPS, a lighter, or a mirror. It is also advisable to bring a portable battery besides carrying a charged mobile phone since there is usually little coverage in the mountains, and it may affect your battery percentage.
The choice of your tools will also depend on the type of destination you visit. Be sure to check the recommendations that other hikers give about the place you are about to explore and choose the accessories that you consider most suitable.
Insect Repellent
Even though insects are small animals, they can become quite a problem when you are hiking. Keeping insects away will also ensure you avoid bigger issues like illness and discomfort. A bite from an insect can become a big nuisance while you are hiking. It can be even worse if the bites are multiple.
To choose your insect repellent, check the protection time it promises. The longer the action time, the longer you will be protected. However, you will likely need to reapply the repellent to stay safe throughout your hike, so you will have to bring it in your backpack as well.
Appropriate Footwear
If you are new to hiking or have just started going on mountain excursions with some regularity, it is best to start with boots that hold the foot well and protect the ankle and toecap. You can determine what type of hiking shoes to buy depending on your needs and the use you will give to your boots or shoes on the days of the route.
Depending on the type of trails you usually travel (track and trails without slopes or steep paths with loose stones), you must consider the stability and grip provided by the footwear in addition to the side, rear, and toe protection. A rigid shoe might be expensive but will protect you from stones, blows, and bending your foot.
There is also a type of shoe called barefoot that has little to no cushioning. Some people prefer this type of shoe so they can walk lighter, but wearing this barefoot shoe on a mountain can make the soles of your feet suffer. If you want to use these shoes, it is better to do it when you walk on an asphalt path or terrain without stones.
Emergency Kit
Here you should include elements that help you in the event of a fall or if you suffer an injury. You can include alcohol, gauze, bandages, medicine for pain or to reduce swelling, anti-allergy, and other things you consider necessary. In this kit, you could also include a drink high in sugar to use in case of hypoglycemia.
Conclusion
Going on an excursion is an experience that can be a lot of fun if you do not suffer mishaps in the process. Carrying the right accessories with you will make you prepared for any eventuality that may arise. The more excursions you do, the better you will know what are those things that you should always take with you. Choose the right backpack, and the appropriate footwear, stay protected from the sun, prepare your emergency kit, and do your excursion without any worry.