The Whys and Hows of Getting Your Family Involved in Sports
Are you tired of watching your family members glued to their screens all day? Do you want to promote a healthier and more active lifestyle for them? Look no further! Getting your family involved in sports can be the answer. Not only does it keep everyone physically fit, but it also promotes team building, discipline, and time management skills. In this blog post, we will explore the whys and hows of getting your family involved in sports. So grab a pen and paper, take notes, and get ready to kickstart an exciting journey toward a more active and healthy lifestyle with your loved ones!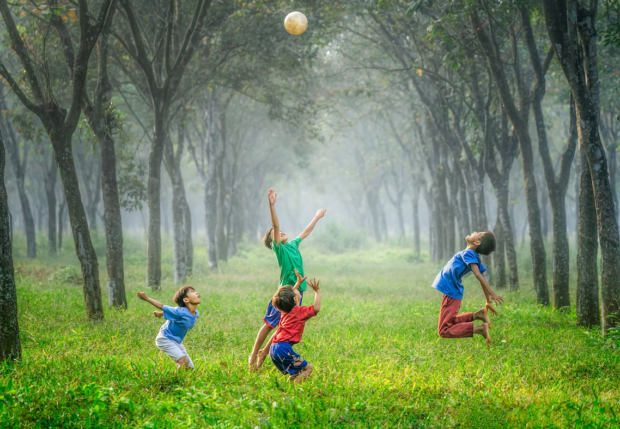 Benefits of Involving Your Family in Sports
When it comes to getting your family involved in sports, there are a lot of benefits that come along with it. For one, it can help to foster a sense of togetherness and unity within your family. Additionally, participating in sports can help to teach your children important life lessons such as teamwork, discipline, and perseverance.
Another great benefit of involving your family in sports is that it can be a great way to get everyone moving and active. With childhood obesity rates on the rise, it's more important than ever to make sure that our kids are getting enough exercise. And what better way to do that than by making it fun and engaging for the whole family?
Strategies for Getting Your Family Interested in Participating
The benefits of participating in sports are well-documented, so it makes sense that you would want your family to get involved. But getting your family interested in participating in sports can be a challenge. Here are some strategies for getting your family interested in participating:
Talk to your family about the benefits of participating in sports.
Make sure they understand how important physical activity is for overall health and well-being. Explain how participating in sports can improve their physical fitness, help them develop new skills, and give them a chance to socialize with other kids.
Find out what sports your family members are interested in.
Don't just assume that everyone wants to play the same sport or participate in the same activities. Talk to each member of your family to find out what they're interested in and see if there's a sport or activity that would be a good fit for them.
Get involved yourself.
Your family is more likely to be interested in something if you're passionate about it yourself. If there's a particular sport or activity you're interested in, get involved and show your excitement about it. This will make it more likely that your family will want to participate as well.
Make it convenient.
Convenience is key when it comes to getting your family involved in anything new. If you can make participating in sports easy and convenient for your family, they'll be much more likely to do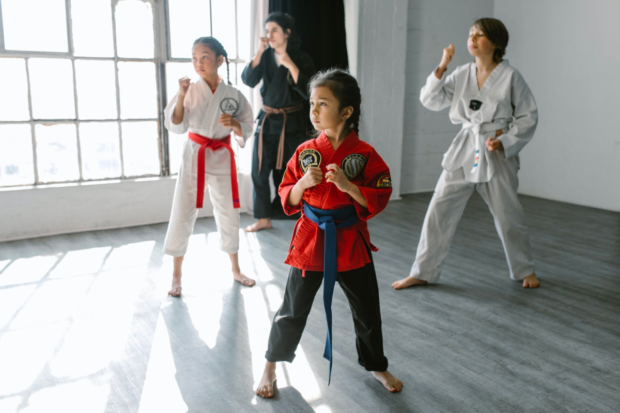 The Benefits of Martial Arts and How It Can Help Your Family
There are many benefits to martial arts, both for individuals and families. Martial arts can help improve fitness levels, reduce stress, promote discipline and respect, and provide a sense of community. For families, martial arts can be a great way to bond and spend quality time together. Brazilian Jiu-Jitsu is probably the best martial art for families as it requires different skill sets meaning every family member can participate and excel at it. It can also be an excellent way to teach children values such as self-control, perseverance, and confidence.
Martial arts can be a great form of exercise for the whole family. It's an activity that can be enjoyed by people of all ages and fitness levels. Martial arts can also be a great way to relieve stress. The focus on breath control and relaxation can help adults de-stress from work or daily life, while children can learn how to manage their emotions and channel their energy in a positive way.
Resources for Getting Your Family Started With Sports
There are many benefits to getting your family involved in sports. Not only does regular physical activity improve overall health, but it also helps kids develop important life skills like teamwork and discipline. If you're not sure where to start, check out the following resources for getting your family started with sports:
Local recreation
YMCA
Boys & Girls Clubs of America
Little League Baseball
Getting your family involved in sports can be a great way to spend quality time together while building healthy habits. It can also help in still values such as discipline and teamwork which will stay with them for the rest of their lives. Whether you choose team or individual sports, there are plenty of options available so it's important to find what works best for your family. With some careful planning and a bit of dedication, you will soon find that participating in sporting activities has become an integral part of your family life!