The Top 4 Sustainable Vehicles for Difficult Mountain Paths
For thousands of years, people have been exploring difficult terrains, looking for a better place to live, food, shelter, or just a better view. What has changed and keeps on changing are the tools and accessories we can bring with us, making the exploration easier and more efficient. Food, although the main goal, is not the only outcome of the exploration, it is also an activity promoting comradeship, exercise, and getting in touch with nature. It's not for everyone, surely, but there are more than a few benefits, including gaining awareness of your surroundings and the fact it is great for your health.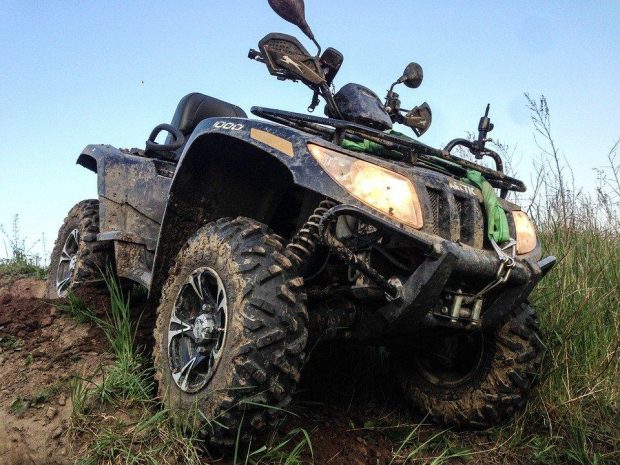 Now, whether you are an experienced hiker/mountaineer, or wish to become one, there are specifics to consider in terms of what equipment you'll need to perform the activity successfully. Other than having the proper tools, clothing, and weaponry, an important part to consider is choosing the right vehicle for your trips. There's a variety of choices, and it might prove useful to have a couple of good recommendations when picking it out.
Looking for an SUV?
SUVs are generally highly versatile, designed to handle all sorts of terrains, and are very customizable, making them a frequent favorite choice for many explorers. Maybe the only downside to using an SUV is that you can't put large things on the roof or hood, so they will have to be with you in the car. 
When it comes to these mountain vehicles, a Land Rover Discovery is definitely worth checking out. It's one of Britain's greatest off-road cars, built to withstand all kinds of environments and can go just about anywhere. It has a powerful engine (V8), four-wheel drive, a tough exterior, and a surprisingly comfortable and luxurious cabin. It's easily customizable and provides more storage area than most SUVs. Can't go wrong with this beauty!
Another good mountain or off-road vehicle to consider is a Jeep Wrangler Rubicon. It comes with front and rear Dana 44 axles, 33-inch all-terrain tires, rock rails, steel bumpers, a 4:1 gear ratio, and electronic locking differentials. Do not forget to bring essential accessories for your off-road Jeep before going for a mountain drive!
Electric Bikes
These bikes have evolved greatly over the recent years, providing much more power, durability, and comfort. In the process of evolution of electric bikes, we were first presented with the electric mountain bike, and electric hunting bikes are the next big thing that's come up. Of all the choices in this text, this is the easiest way to transport equipment, conquer any terrain, and move in the quietest possible way, which is a great asset when exploring. These bikes are often painted in camouflage colors in order to blend with the environment. 
There are many more features to these beauties, and one of the best bikes you can invest in is the BAKCOU Mule Elite electric mountain bike. It's super smooth and silent, the tires are resistant and grippy, ensuring you can be safe on any terrain. It has a great weight capacity and agility, and has a 1000-watt motor, ensuring an awesome range without recharging.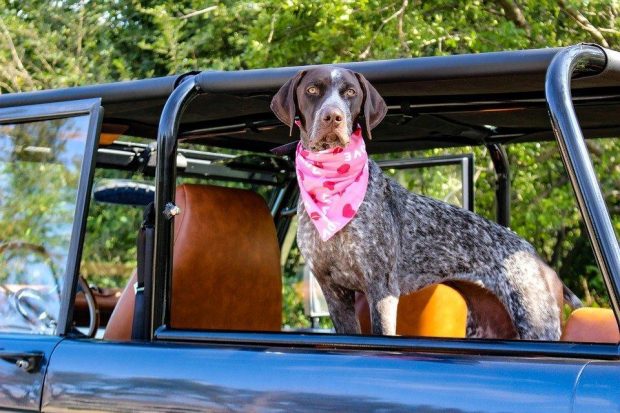 ATVs 
ATVs are some of the best mountain vehicles in a great array of situations. Smaller in size than SUVs or pickup trucks, these all-terrain vehicles can go virtually anywhere and will save you a lot of walking time you'd usually have to suffer when exploring terrains other cars can't reach. ATVs have improved so much, and are still evolving in the process of becoming the perfect mountain vehicles. 
The Diesel 700 Super-Duty by Arctic Cat is a great example of this striving for perfection. It's sustainable, reliable, it's very powerful, and fuel-economic. It's definitely a fun ride that can get almost everything done in the wilderness, haul, pull or push just about anything easily. 
Pickup Trucks
This seems like the most classical, traditional choice, but nonetheless not less efficient than the other types. Designed for off-roading and backcountry trails, they are sturdy, reliable, and just plain cool-looking. They can tow and haul just about anything you want, and generally provide more space than SUVs. You should look up the Ford 150 Raptor, America's best-selling car. This is absolutely Ford's best version for mountains and other difficult paths, with a great V8 engine, extremely customizable, badass styling, and beautiful modern interior – from design to technology. 
Choosing the right vehicle for you is highly individual, so think about exactly what you are looking for. There's such a wide range of choices one can easily get stuck in the process of deciding. Anyway, we hope that our recommendations were helpful, or at least pointed you in the right direction on what you should look for in these sorts of vehicles. The only thing that is left after deciding and getting one of these beauties is packing your equipment and going into the wilderness, enjoying every second of exploration.