Stevie Smith, downhill sensation, died of brain injury at 26
It is with great sorrow that we write about the death of another great athlete and person. Stevie Smith, downhill sensation, died of brain injury at 26. Smith succumbed to his brain injury caused in a motocross crash, in the afternoon of May 10th in Nanaimo, British Columbia; his hometown in Canada.
The entire Canadian extreme sports community, and not only, is deeply saddened by his loss. The multiple World Cup winner, besides a super-fast, fearless and talented downhill racer, was also a great inspirational figure to younger and aspiring talented riders and very influential to all.
"Today we lost a great person, who taught me about myself and influenced many," said Devinci Global Racing (DGR) Team Manager, Gabe Fox, and added that "Stevie was a fierce competitor, an honest friend and a rider who made me proud on countless occasions. I am honored to consider him my friend for so long."
Fierce in competition yet, humble and supportive of others off the track, Smith will be remembered by everyone as a good person above all!
His close friend and DGR teammate, Mark Wallace – to whom Smith was also a mentor – said "I would not be anywhere on the bike without Steve… Most importantly he taught me to be confident in my abilities, race my bike properly and take risks. As training partners, we pushed each other to the limit."
With the initiative of his mother Tiann, a funding account has been opened in Stevie's memory, where family, friends and fans can make a donation, in lieu of flowers. All funds will go to the support of talented young athletes.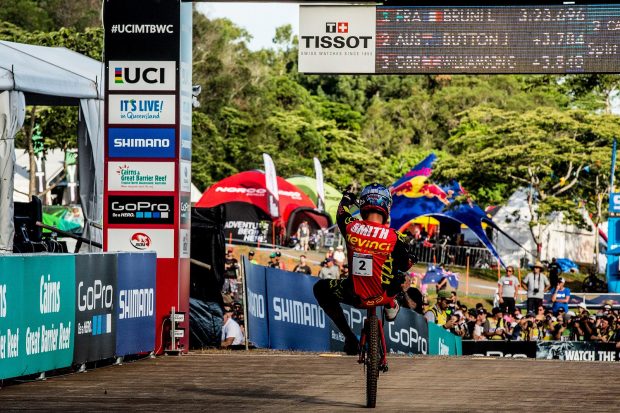 Friends and family will be gathered for A Celebration of Life at 1pm on the 21st of May. The ceremony will take place at the Vancouver Island Convention Centre in his hometown Nanaimo, British Columbia.
Our thoughts and deepest condolences go to his family, friends and teammates and everyone mourning for his loss.
Rest in peace.