If you want to visit this museum, you need to know how to swim. The Silent Evolution, Isla Mujeres, Mexico
The "The Silent Evolution" is a permanent underwater sculpture exhibition, known as Museo Subacuatico de Arte (MUSA) and located off the coast of Isla Mujeres, along Mexico's Maya Riviera, the world's largest underwater museum. Counting more than 400 life sized statues at a depth of 28 feet below sea level, Jason de Caires Taylor has created for MUSA a unique collection of underwater statues that can be only explored by diving or snorkeling.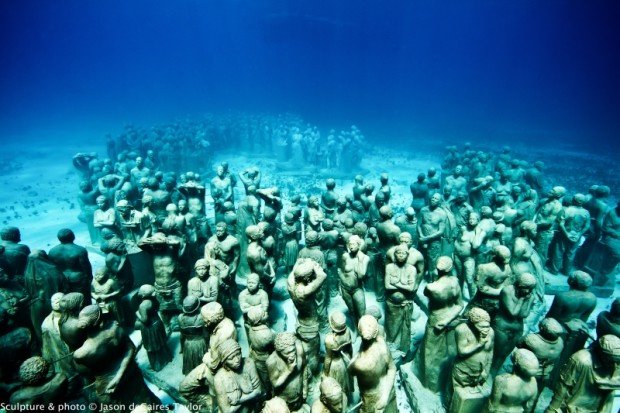 The Silent Evolution – http://musacancun.org/
Launched in 2009, the project aimed at promoting the protection of the second largest barrier reef in the world, the Mesoamerican Reef. Each statue installation provides with special nooks and crannies, thus helping to support the breeding of marine life while providing a safe habitat. Most of the works have been done by the English artist, Jason de Caires Taylor, however, six more artists have contributed with their work in the project: Roberto Diaz, Karen Salinas, Salvador Quiroz Ennis, Martinez Mireles, Rodrigo Quinones Reyes and Enrique Mireles.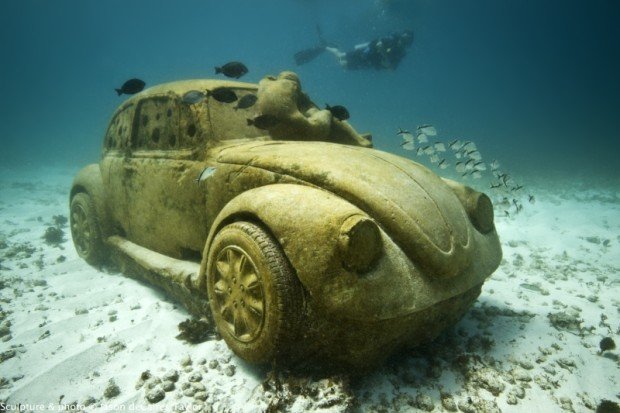 Anthropocene – http://musacancun.org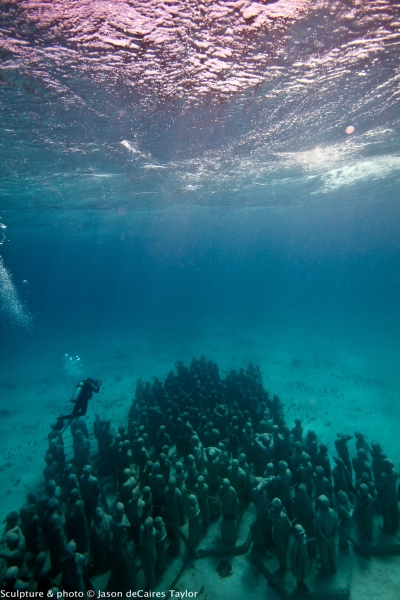 The Silent Evolution – http://musacancun.org
In fact, the artist has entirely remodeled his sculptures community after the local residents of the nearby fishing town of Puerto Morelos. The underwater statues are covered by a marine-grade cement, consisted of neutral PH surface that helps coral growth, thus conserving the marine life of the reef.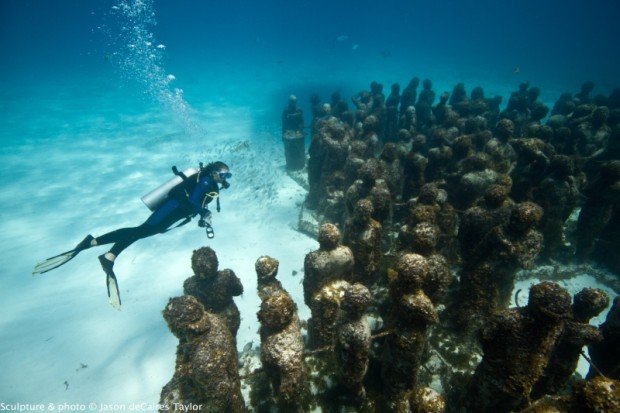 The Silent Evolution – http://musacancun.org
All Taylor's work involves a satirical message he wants to pass to the visitors, inspired by various events and situations. "The Bankers", "The Holy Man'', "the Resurrection", the "Anthopocene", the "Ear" or the "Anchors" and "The Dream Collector'', are some statues installations that serve different purposes and reveal different messages of the artist. But what's most intriguing is that each of his works aims at the protection and understanding of marine life."The Ear" is for example a work installed with a hydrophone and hard drive, thus allowing researchers to study marine life via audio.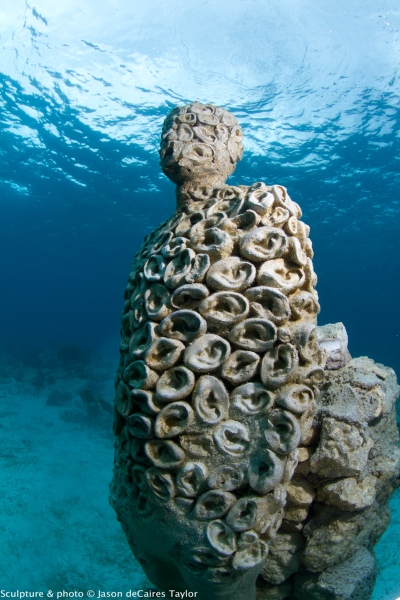 The Ear – http://musacancun.org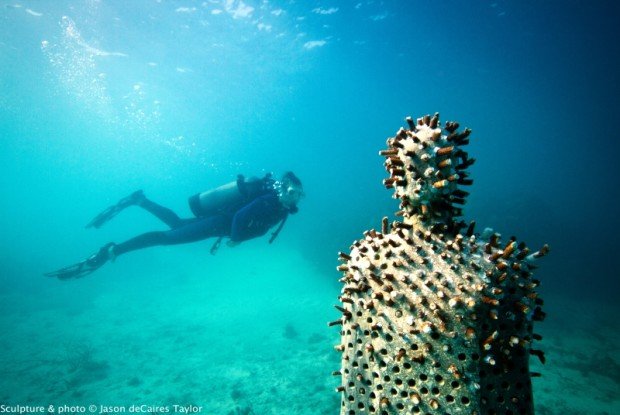 The Holy Man – http://musacancun.org/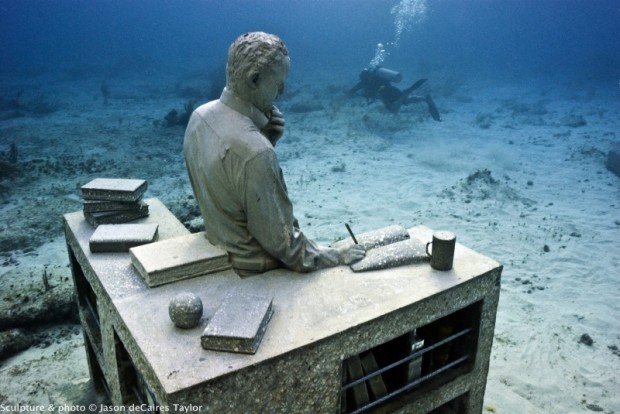 The Dream Collector – http://musacancun.org
MUSA offers two different exhibitions: the Salon Manchones, hosting 475 sculptures at 8m/27 ft deep and Salon Nizuc, offering a shallow snorkeling area at 4m/13ft deep below sea level. At Nizuc, you'll also find an outdoor exhibition with 26 statues.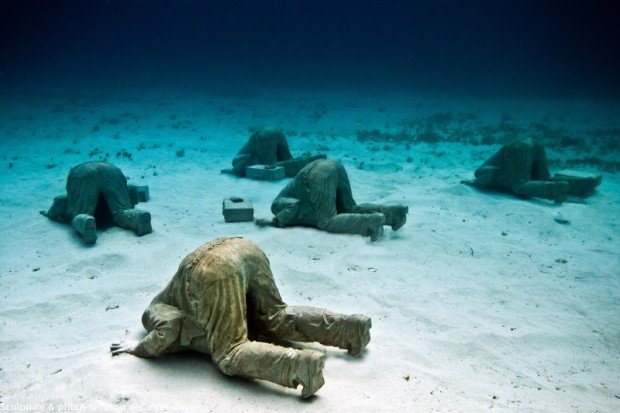 The Banker – http://musacancun.org/
MUSA opens its doors all year-round for public viewing, however, since the diving spot is protected as a conservation area, visitor needs to sign up with one of the museum's selected tour guides to access the spot. Tickets cost at about $US60 for a two-hour tour.
 Nizuc Outdoor Exhibition – http://static.businessinsider.com/