Golf Cart Tips To Help You Drive Like A Pro
The most enjoyable thing about a golf course trip is the golf carts. A golf course tour on these carts makes it more interesting and enjoyable. But if you are driving a golf cart for the first time, you may feel anxious. That is why a golf cart driving guide is beneficial for everyone. Here, we'll discuss some of the most valuable tips to help you drive a golf cart like a professional driver. So, keep on reading.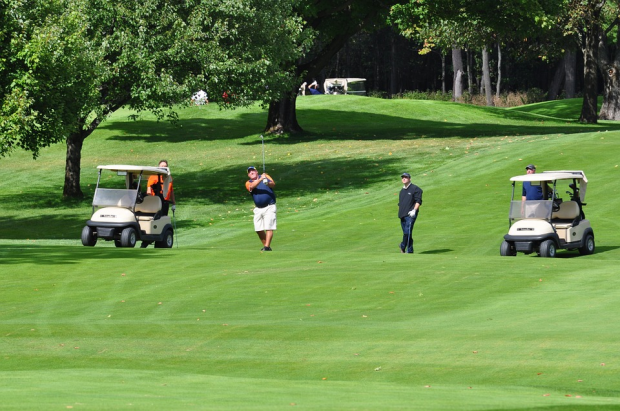 Tips for driving golf carts
Without a good guide, driving golf carts may cause injury. When you keep all these tips in mind, you become a pro driver and thoroughly enjoy your trip around the gold course.
1.Do not drive fast
Always maintain a steady pace with your golf cart. Never try to show off or drive fast. It will only enhance your chances of injury. If you are using the cart to collect your golf ball, do not rush, the ball is not going anywhere. So, do not drive fast on the course.
2. Stay alert
When driving your golf cart in the course, you need to stay alert, mainly when others are playing on the course. Anytime you can get hit by a golf ball. Accidents caused by golf balls are very high in number. So, always stay behind the players so that no ball can cause harm to you or your cart.
3. Stay careful on roads
You have to cross a road to reach the other half of a golf course at times. You need to be extra watchful during this time. Do not expect other cars to stop for you. Wait for the traffic to get cleared. No matter how slow you drive, any road accident will cause injuries. So, try to stay clear of busy roads and drive with extreme caution.
4. Navigate carefully around slopes
Most drivers fail to drive their golf cart properly around slopes. Going too fast or too slow will cause trouble for you around the slopes. So always set the brakes and keep your cart under your complete control.
5. Maintain the golf cart
You should never drive a damaged or broken golf cart. Keeping the cart well maintained is essential for the safety of the driver and other players. Before driving a cart, check if the brakes are working and the tires are smooth. If you notice any issue, call Mobile golf cart repair professionals instantly. With the help of on-site repairing, your cart will be fixed and safe for driving. 
6. Avoid turns
Avoiding sharp turns is one of the most useful tips for new drivers. When you are driving your cart around sharp turns, there is a high chance of losing control of the cart. This will only cause damages to the cart and everyone riding it. Golf cart pathways are made keeping this point in mind, but your safety is in your hands. So, make sure that you are slowing down the cart when you reach any sharp corner and turning points.
7. Keep a safe distance from player's swing path
When someone is playing golf on the course, you must keep your cart at a safe distance. If your cart comes in their swing path, serious injuries can occur. Golfers use their full force to hit the ball. The cart can even injure the player. So, stay clear of their swinging path.
8. Follow marked path on your course
Every course has marked golf paths. Whenever you are in doubt, stick to this marked path. Driving on these paths will keep you safe and enhance your driving skills. Avoid areas that have a repairing sound. If you take a wrong turn, you can always return by following the same signs. 
9. Do not drive at night
In some cases, golf matches end near the late hours of the day. If you have a golf cart, you have to drive it back when dark. Most clubs do not allow players to drive a cart in the dark, so you should avoid it as much as possible. 
Conclusion
These are some of the best tips which will polish your golf cart driving skills. Safety is very important for every golf cart driver, so never compromise with your safety. Golf carts may look like small and slow-moving vehicles, but you need to stay careful. If you follow these tips, you'll drive the cart safely and enjoy the trip to the golf field. So, do follow these guidelines and become a pro golf cart driver.