6 Reasons Why Golf Is The Ideal Alternative To Extreme Sports These Days
Many people love golf because of the relaxing and quiet nature of the sport, the sense of tranquility they experience on the vast green courses, and the level of exclusivity they feel when hanging out at the luxurious clubhouse. On the other hand, others love the thrill and adrenaline rush of engaging in extreme sports like rock climbing, kite surfing, and bungee jumping. Even though these sports may be considered more exhilarating and challenging than golf, golf can be the ideal alternative to many of these extreme sports.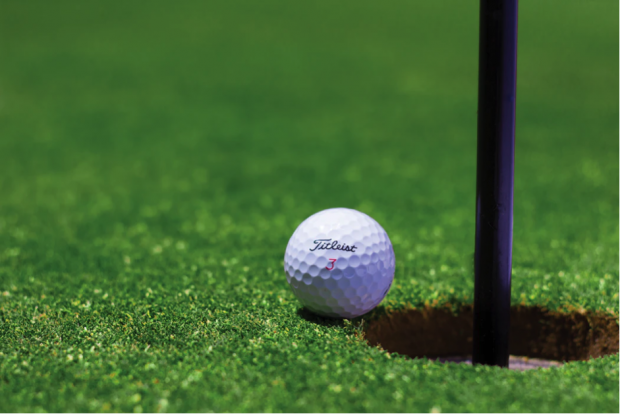 Read on to learn 6 reasons why golf is the way to go.
1.Extreme Sports Involve High Risks 
Maybe the most important reason why golf is a great alternative to extreme sports is that playing extreme sports is associated with high risks. In golf, many risks are eliminated as it is a very safe sport to pursue with minimal risks. Getting a broken bone is the least dangerous injury that those who engage in extreme sports are exposed to. They can also suffer from spinal injuries like spinal cord damage, brain injuries like memory and vision loss, paralysis, or in more severe accidents, death.
2. Playing Golf Boosts Your Brain Power 
Playing golf can help you improve your overall level of concentration and boost your brainpower. Despite its reputation for being a lazy sport, it is a fairly strenuous hobby that gets the blood pumping to the brain,  allowing you to direct your attention where it needs to be. This is because you have to focus to aim accurately when playing. Golf also allows you to practice forward-thinking and creativity as you need to anticipate your shot's power and distance to direct your golf ball.
3. Golf Can Improve Your Fitness
Another reason why golf is the ideal alternative to extreme sports is that it is a great form of exercise, especially when using a golf pushcart. A golf pushcart is like a pushchair that carries all of your golfing equipment instead of an infant. It allows you to easily move across the course with your equipment while giving your arms a good workout simultaneously. The golfing experts at theleftrough.com/best-golf-push-cart/ explain that using a golf push cart makes it super easy to get some exercise while walking the 9 or 18 holes, eliminating the risk of straining your back by carrying heavy equipment. If you can't walk the 18 holes due to your level of fitness, start at 9 holes and gradually build your strength and stamina. This will help you improve your fitness level in the long run as you slowly increase the number of holes you are able to walk.
4. It Can Help Lower Stress Levels 
Because of the peaceful and calming nature of the game and the tranquil green foliage that surrounds you, golfing is known to be therapeutic. As such, it helps reduce stress and improve mental health in general. If you decide to play golf in a bad mood, the level of focus that the game requires will help distract you. Thus, improving your mood and lowering your stress levels. Exercise, such as the walking involved while playing, releases endorphins which reduces negative feelings and leaves the golfer more at ease as a result.
5. Golf Is a Social Sport 
Even though you might get the impression that talking isn't allowed on the golf course, the fact that it is a social sport is one of the reasons why many golfers love it so much. As opposed to extreme sports which focus more on the individual experience, golf is a sport you can play with your friends and family and have a great time doing so. You can also meet people on the same golf course as you and build relationships at the clubhouse. Basically, golf allows you to boost your mood and improve your social skills, giving it a one-up on extreme sports.
6. It Can Become an Extreme Sport
The final reason why golf is the perfect alternative to extreme sports is that golf can actually become an extreme sport with the right equipment. An extreme sports enthusiast, who wanted to pursue golf, came up with a motorized board to use while playing the game that can get you across the golf course in an exciting and swift manner. The introduction of this new board can help golf appeal to extreme sports fans and a younger demographic in general, adding a thrill to the game which many consider tedious or old-fashioned.
When you consider the high level of risk involved in extreme sports, it makes sense to turn to safer alternatives. Not only does golf  boost your brainpower and  fitness level, but it also improves your mental health  and social skills., In other words, it provides all the benefits that extreme sports offer without any of the risks. So, pick up a set of golf clubs today and take a swing at it!