Gift Guide for Extreme Sports Athletes
According to an interview with The LA Times and Temple University psychologist Frank Farley, extreme sports athletes say they take on grueling, terrifying feats for the sheer excitement of achieving the exceptional. Fear is just part of the equation. You probably know an extreme sports athlete in your life who gets a high from skydiving, mountain climbing and bungee jumping and can attest to their need for fear-based adrenaline. But when your loved ones just want to soak up the excitement of an impossible feat, what do you gift them in support?
You may not be able to fund their next swim with sharks, but you can pick up a gift that's perfect for the extreme sports athlete in your life. You'll offer up your support, they'll be thrilled and you come out the hero. Here are five gifts to choose from.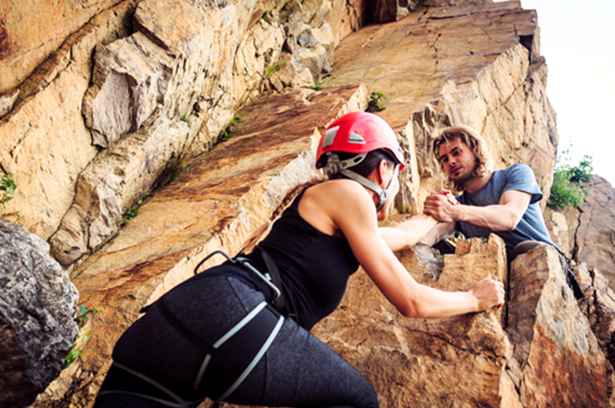 Beats by Dre
Instead of going straight for the convenience of earbuds, go for some serious sound while indulging in a favorite extreme sport with Beats Solo 3 by Beats by Dre. They are completely wireless and eliminates the needs for cumbersome cords. They also feature adaptive noise canceling so you can focus on what matters to you most. It also comes outfitted with the Apple W1 chip.
But when you need the convenience of earbuds, go for the Beats X for the perfect wireless companion. They're small, lightweight and have up to eight hours of battery life and comes with Apple W1 technology.
Solar Charged Jacket
With gear like solar backpacks on the market, it just makes sense to incorporate that type of technology into your adventure wear. Vollebak created a highly useful and stylish Solar Charged Jacket that can be charged and made to glow just by exposing it to almost any light source. That means you can charge up while mountain biking by day and then make your jacket glow at night while traveling back to your campsite. The jacket is also waterproof, windproof and highly breathable. The Solar Charged Jacket has also been well-received with WIRED naming it Gear of the Year for 2017.
AirDog Camera Drone
GoPro cameras are reliable on the go cameras, but the AirDog captures a more adventurous view of rock climbing, surfing or bungee jumping. Dubbed as the autonomous action sports drone, it positions itself as the only drone built for action sports no matter the terrain. Sports enthusiasts will also love that once the AirDog is in the air, it will follow you wherever you go to capture those phenomenal snowboarding shots.
Polar Seal On-Demand Heated Clothing
Everyone has that extreme sports friend who loves adventuring in the cold weather like hitting the black diamond ski slopes for an adrenaline rush. To show your support, give them Polar Seal heated clothes heats up your body in just 10 seconds. It integrates ultra-thin, flexible and patented warming elements with a choice of two heating zones and three heating levels. Choose from low, medium or high heating levels with a choice of upper or lower back heating inspired by similar technology used in fighter jet pilot jackets.
Blender Bottle Prostak
If you're not sure what kind of gadget or gear the extreme sports enthusiasts in your life would want, pick something that anyone can use. The Blender Bottle is colorful, super affordable and can blend all your supplements, snacks, pills and liquids in the same bottle. It also eliminates the underwhelming lumpy protein shake feel and promises great-tasting and smooth drinks with an innovative whisk-shaped ball inside. Your favorite athlete can shake it up, drink and go without slowing down.
With your extreme gift in hand, your favorite athlete will they'll think of you whether they're on the side of a mountain or surfing on the other side of the world when they use your perfect gadget or device. Ask them to take some selfies and join along on their journey.