WORLD'S BIGGEST WAVES EVER SURFED
While surfing can be considered an easy extreme sport to practice, a certain factor may turn this performance into a terrifying experience. Big waves is the key that make normal surfing into an out of the common extreme sport experience. Over the last decades, some amazing waves, ever surfed by professionals, have been recorded like waves around 100ft/30m high, rogue waves, swell storm tsunami, code, red, jaws, teahupoo, to mention a few.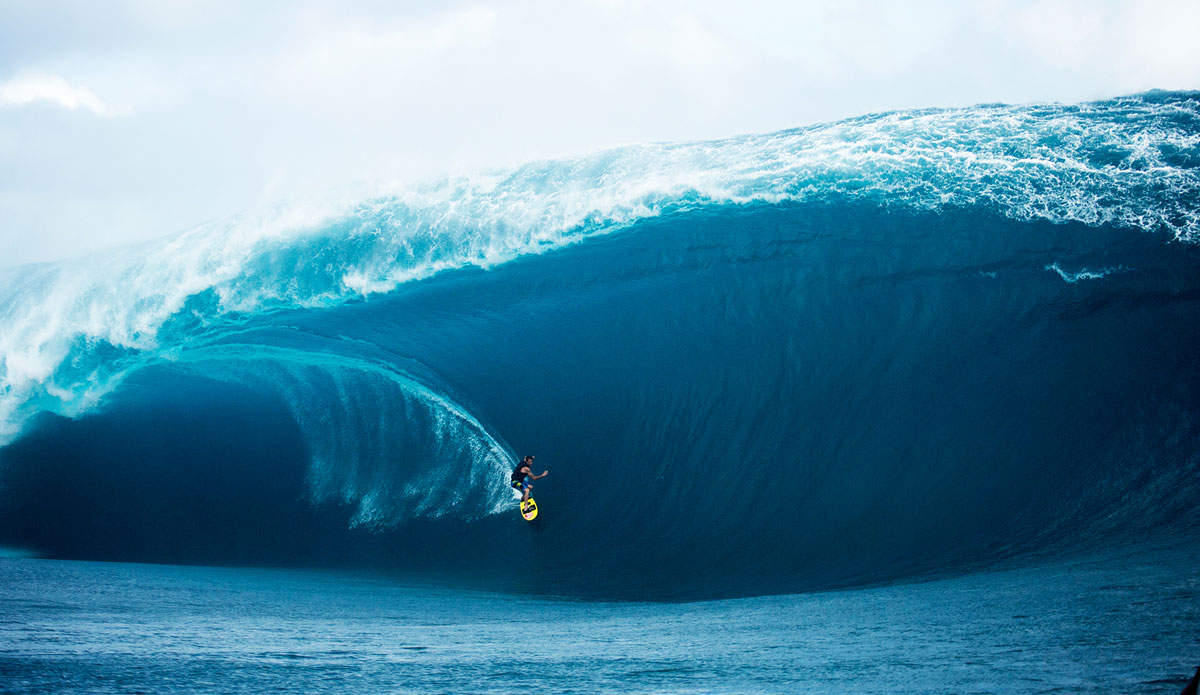 Big wave surfing offers the ultimate conditions for practicing extreme surfing. Challenging deadly waves in harsh weather and ocean conditions represent a real motivation for any surfer to go beyond his limits. However, big wave surfers are not interested in performance. It's not about performing perfect cutbacks, stunning floaters or breathless aerial antics. Several unparalleled personal characteristics constitute some of the elements that urge a big wave surfer to go for the ride.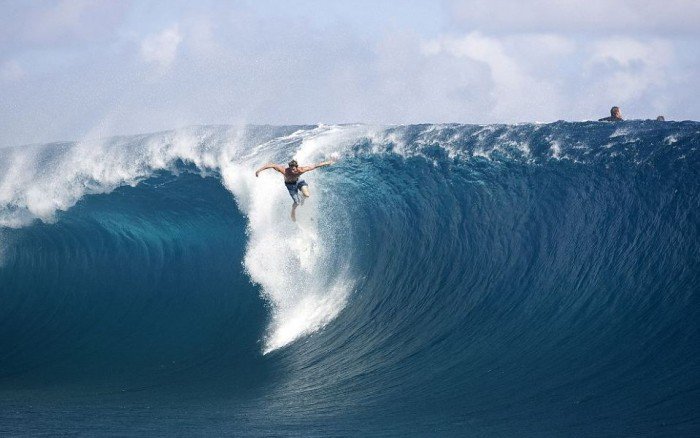 Fear is always present while riding a 50-foot height wave. According to many extreme surfers, fear pushes anyone to manage the risk of paddling accross a huge wave face, which would not anticipate the outcome or how it is going to break off. Monster waves usually move quickly and force surfers to get away of the powerful whitewater. Big waves are lethal even for the most experienced extreme riders.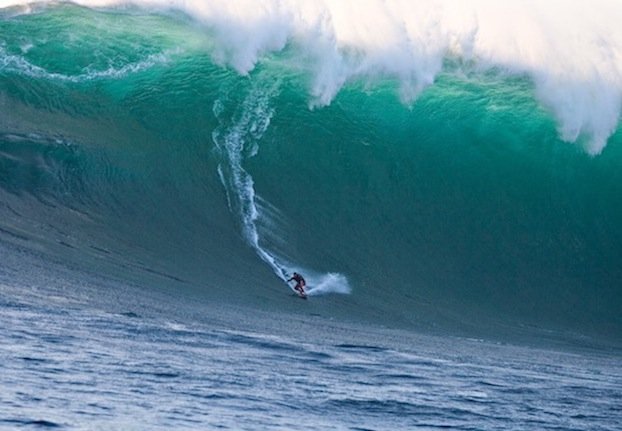 The best big wave surf spots in the world have recorded several lives in the last decades, some lucky ones have nearly escaped the fatal ride. Malik Joyeux, Sion Milosky, Moto Watanabe, Mark Foo, Donnie Solomon, Todd Chesser, Dickie Cross and Peter Davi are some of famous wave riders who have passed away while performing surfing in extreme surfing conditions. Wipeouts, severe coral reef injuries and drowning are the most common reasons of death while big wave surfing.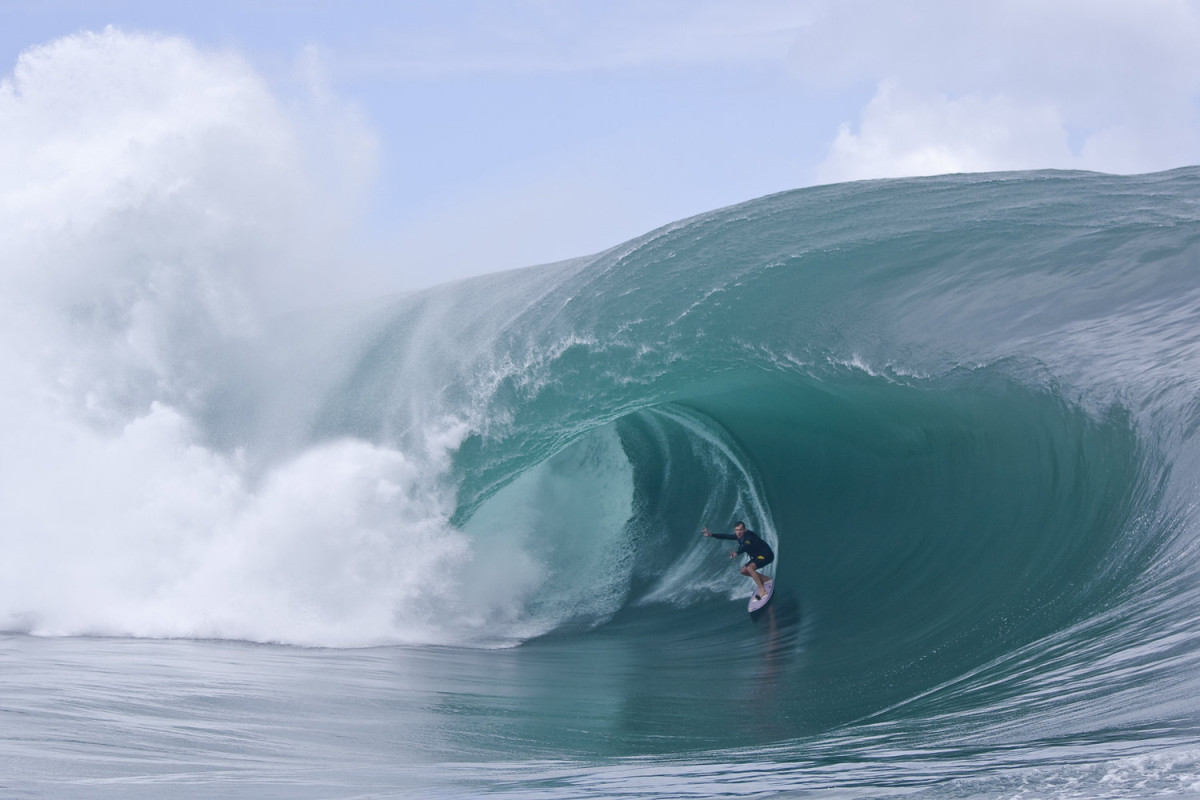 Carlos Burle in action at Teahupo'o, Tahiti, French Polynesia, on 27 August 2011 –  www.redbullcontentpool.com
The pioneers of big wave surfing started to spot impossible killer wave rides in the 1940's. In the 1960's, waves like Pipeline and Waimea increased the popularity and challenging big wave surfers to attempt a paddling into new wave heights.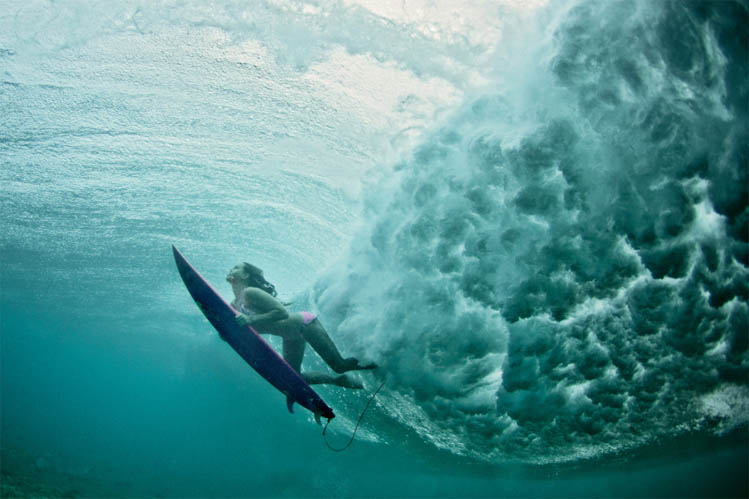 Maya Gabeira lost consciousness and nearly drowned while riding an 80ft/25m high massive wave near Nazare, Portugal – www.roxydareyourself.com
Laird Hamilton is the first professional big wave surfer. The talented rider, originally from Maui, Hawaii, USA has attempted and performed fast, hollow and high waves with a full-time training and previous dedication to the cause when getting ready during preparation. Hamilton, father of tow-in surfing, performs the entire big wave spots of the Hawaiian Islands, in helicopter style.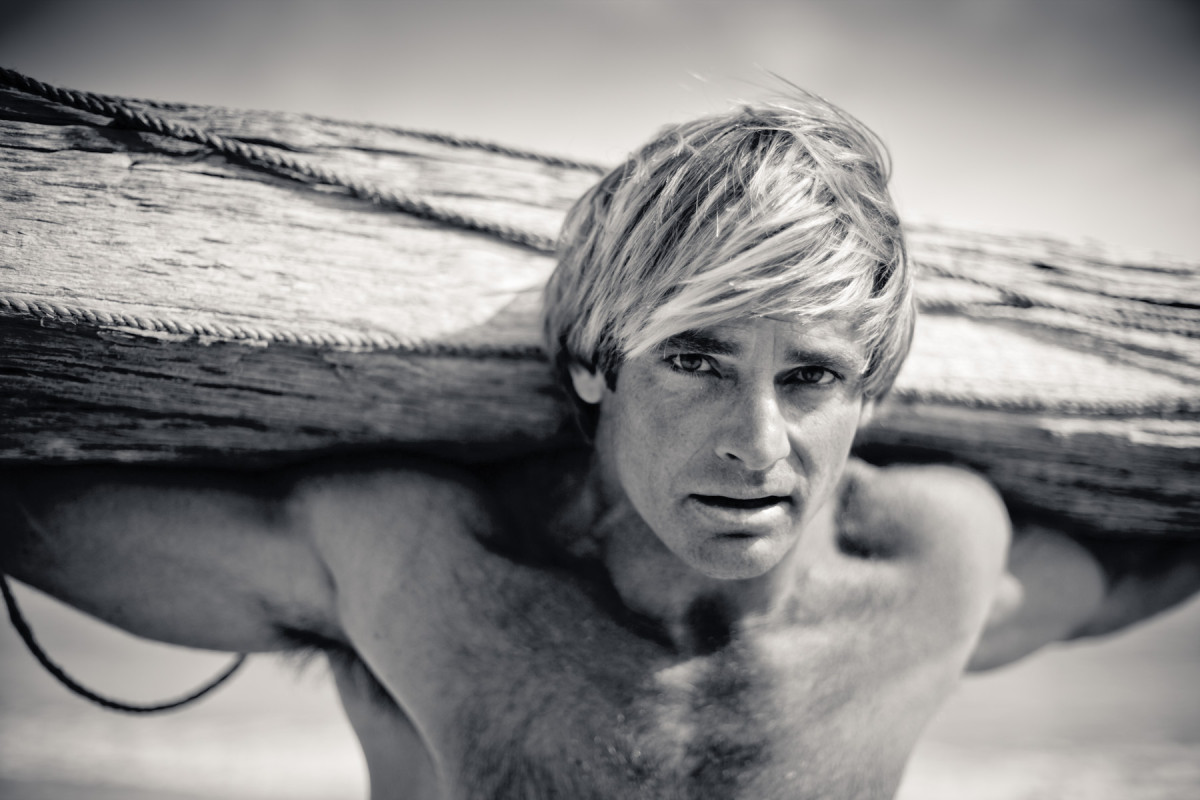 Laird is considered a pioneer in performing big wave surfing – www.consciousconnectionmagazine.com
Laird is defined by the gene of chasing danger. He designs and prepares his own surfboards and wetsuits. Wherever heavy waves break, Hamilton is there to ride them: Mavericks, Cortes Bank, Dungeons. In 2000, Laird Hamilton surfs what is considered the heaviest wave of all time. The "Millennium Wave" was ridden in the reef of Teahupoo, in Tahiti, and set a new standard for big wave surfing.
Garrett McNamara is one of the toughest big wave challengers. After riding a spectacular 78-foot wave in Nazaré, Portugal, the Hawaiian waterman entered the Guinness World Records with the biggest wave ever surfed.
McNamara easily succeeds in riding any monster big wave, yet a spectacular technique to imitate – www.thezoom.com
The following 55 best big wave surfers of all time constitute an exclusive extreme surfing club. From Jaws to Mavericks, Puerto Escondido, Punta Lobos, Ghost Trees, Belharra, Shipstern Bluff and Todos Santos, these riders have set up a new notion of riding what one would call, a giant wave ride.
These pionneers are: Al Mennie, Andy Irons, Anthony Tashnick, Ben Wilkinson, Bob Pike, Brock Little, Buzzy Trent, Carlos Burle, Chris Bertish, Danilo Couto, Darrick Doerner Darryl Virostko, Dave Kalama, Dave Wassel, Eddie Aikau, Frank Solomon, Gabriel Villaran, Garrett McNamara, George Downing, Brad Gerlach, Gerry Lopez,Grant Twiggy Baker, Grant Washburn, Greg Long, Greg Noll, Ian Walsh, Jamie Sterling, Jay Moriarty, Jeff Clark, Jeff Rowley, Jose Angel, João de Macedo, Kai Barger Keala Kennely, Ken Bradshaw, Ken Colllins, Koby Abberton, Kohl Christensen, Laird Hamilton, Laurie Towner, Mark Foo, Mark Healey, Mark Mathews, Mark Visser, Maya Gabeira, Mike Parsons, Nathan Fletcher, Pat Curren, Peter Mel, Ramon Navarro, Richie Fitzgerald, Ross Clarke-Jones, Shane Dorian, Sion Milosky and Zach Wormhoudt.