Maya Gabeira, an inspirational big wave surfing lady
Maya Gabeira is a Brazilian big wave surfer, having recorded major surfing benchmarks in female big wave surfing competitions since 2007. On October 28, 2013, Maya lost consciousness and nearly drowned while riding an 80ft high massive wave near Nazare, Portugal, caused by St Jude storm, nonetheless saved by her fellow Brazilian big-wave surfer, Carlos Burle.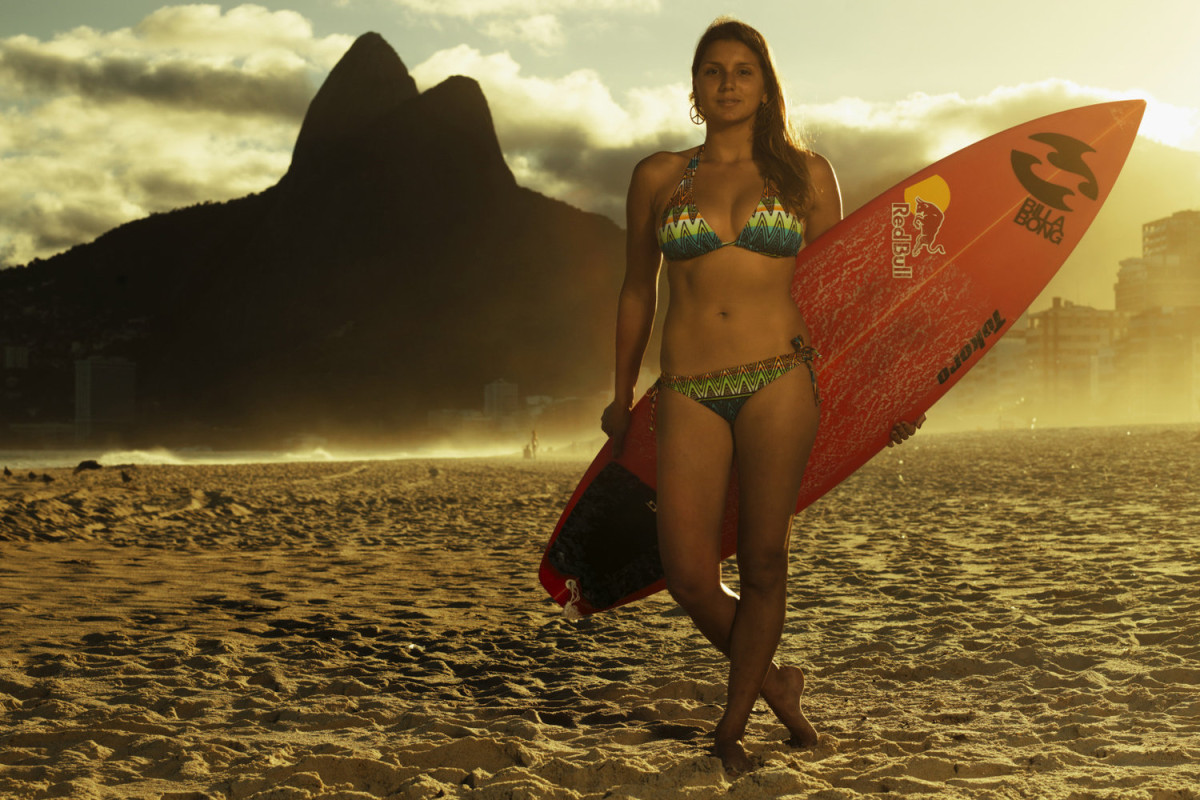 Maya ready to strike big waves in Rio de Janeiro, Brazil – www.roxydareyourself.com
After a painful and a long-lasting recovery, Maya keeps riding big waves and leads the way for women around the world. Watch how Maya confines in her secrets for perseverance and courage to carry on inspiring fellows female surfers, among others.