What to Look for When Buying a Bike
Many people can still remember the very first time they rode a bike. It's a skill that many people learn as children, and it's something that stays with us throughout our lives. Even in today's technological world, filled with entertainment of all kinds, there's nothing quite like the sensation of saddling up on your bicycle and hitting the open road or gliding along a trail with friends by your side.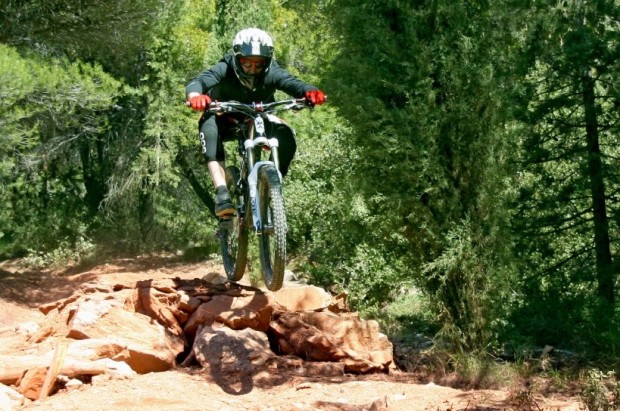 Cycling also happens to be one of the most effective forms of exercise out there, helping to work out all of the major muscle groups in the lower body and serving as a stellar way to build up stamina and endurance levels too. What's more, it allows you to get in touch with nature, reduce your carbon footprint, and explore your local area like never before.
Clearly, riding a bike offers a lot of benefits, but you have to be careful when choosing the bike you want to ride. There are a lot of different models out there, after all, and buying the wrong bike can be disastrous if the size doesn't quite fit or the design doesn't match the sort of cycling you want to do. Read on for some top tips and features to focus on when buying a bike.
The Right Type
Bikes can be divided into several categories, and it's very important to know how to tell them apart in order to find the right bike to meet your needs. There are mountain bikes, for example, which are fitted with larger-than-average tires and strong suspension for tackling bumpy trails and muddy terrain with ease.
Then, there are road bikes that are made for zipping around on the roads of your local city, ideal for commuters or road riders. There are hybrid bicycles too, which can tackle a wide range of terrain types, as well as electric bikes, downhill bikes, fat bikes, BMX bikes, folding bikes, and more. Think about what type of cycling you plan to do in order to find the perfect bike to meet your needs.
The Best Materials
It's important to note that bicycles can be made from a range of different materials. They're not all made equal, and some bikes can be much stronger and more resistant than others, depending on the materials that are used. At the same time, certain materials cost more to use, leading to higher prices for you to pay, so you may have to factor your budget and desires into account and try to find the right compromise to meet your needs at a price that is fair for you.
Some of the most popular materials used for bikes include steel, aluminum, and carbon fiber. Steel is a classic choice, known for its strength and durability, as well as being relatively low-maintenance. Aluminum is popular for its lightweight and rust-resistant nature, being very stiff too and quite affordable in general. Carbon fiber bikes, meanwhile, are some of the best around, being both lightweight and immensely strong.
The Perfect Fit
When it comes to buying a bike, factors like type and materials are essential, but perhaps the most important aspect of all to take into account is the size. You simply must find a bike that is the right fit for your body, as trying to ride a bike that is too big or small isn't just uncomfortable, it can also be very dangerous.
If you're unsure on sizing in any way, visiting a trusted local bike shop and asking for help is usually the best way to proceed. You'll need to know your precise measurements, including your height and your inside leg measurement, in order to choose the right frame size for you. It's also important to find a seat you feel truly comfortable in and handlebars you can grip with ease.
Final Word
Ultimately, there's a lot that can go into buying a bike, so it's important to approach the process with care and consideration. You need to be willing to put in some time and do the necessary research to find the right model to meet your needs.
It's not recommended to simply buy the first model you find online or order a bike purely because you have a friend who has the same one or you like the design of it. Be sure to look beyond the aesthetics and focus on the factors listed above when buying a bike, and once again, if you have any questions or need assistance, visiting a bike shop in-person is a great choice.