What Should You Do When Making A Holiday To Austria?
Welcome to the breathtaking world of Austria, a country nestled in the heart of Europe, where idyllic landscapes meet rich cultural heritage. Whether you're a history buff, an outdoor enthusiast, or a foodie eager to indulge in delightful delicacies, Austria has something special in store for every traveler. From the majestic peaks of the Alps that beckon adventurous souls to the enchanting cities steeped in history and charm, Austria promises an unforgettable holiday experience.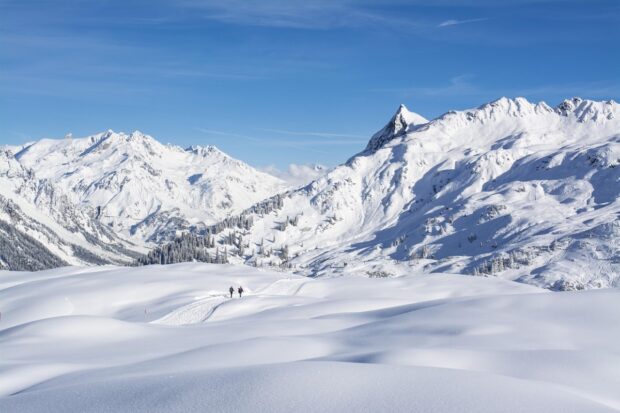 In this blog post, we will guide you through the must-visit destinations, mouthwatering cuisine, and essential travel tips to ensure that your trip to Austria becomes a cherished memory of a lifetime. Let's dive in!
Enjoy Memorable Trips
Create unforgettable memories with enchanting journeys that leave a lasting imprint on your heart and soul. Embrace the beauty of diverse landscapes, from the majestic mountains to the serene lakes, and let the wonders of nature captivate your senses. For instance, you can take a taxi from Bratislava to Vienna Airport, witnessing the breathtaking transition between the charming cityscape of Bratislava and the picturesque countryside as you venture towards the airport.
You can immerse yourself in the rich cultures of different countries, savoring delectable cuisines and engaging in vibrant traditions. Whether you're exploring ancient ruins, venturing through bustling cities, or basking in the tranquility of secluded beaches, each trip offers a unique tapestry of experiences.
Explore Historic Vienna
Delve into the captivating history of Austria's imperial capital, Vienna, where each street and square resonates with stories of the past. Uncover the grandeur of Schönbrunn Palace, the former summer residence of the Habsburg rulers, and be awed by the opulence of the Hofburg Palace, once the heart of the vast Austro-Hungarian Empire.
Marvel at the Gothic beauty of St. Stephen's Cathedral, a masterpiece that has withstood the test of time. Wander through the cobbled alleys of the Old Town (Innere Stadt) to encounter architectural treasures, elegant coffeehouses, and the echoes of influential figures like Mozart, Beethoven, and Freud.
Experience Alpine Adventures
Embark on a thrilling journey through the breathtaking Austrian Alps, where a world of adventure awaits. Ski down powdery slopes, feeling the rush of adrenaline as you conquer challenging runs. Snowboarders can carve their way through pristine terrain parks, while hikers can explore picturesque trails with stunning panoramic views.
Mountain biking enthusiasts can tackle rugged paths, and paragliders can soar above the majestic peaks. You can also embrace the cozy charm of alpine villages, where après-ski activities and traditional delicacies add to the enchantment. Whether you're an outdoor enthusiast or seeking a serene escape, the Austrian Alps promise an unforgettable playground for all.
Visit Salzburg: The Mozart City
Step into the enchanting world of Salzburg, a city steeped in musical heritage and captivating history. Wander the cobblestone streets, passing by quaint houses adorned with flower boxes, and immerse yourself in the birthplace of Wolfgang Amadeus Mozart. Explore the grandeur of the Salzburg Fortress (Hohensalzburg) perched high above the city, offering breathtaking views of the surrounding landscape.
Discover the iconic Mirabell Gardens, where scenes from "The Sound of Music" were filmed, and stroll along the banks of the Salzach River. You can also find delight in classical concerts, visit Mozart's former residence, and bask in the city's cultural richness that continues to inspire visitors worldwide.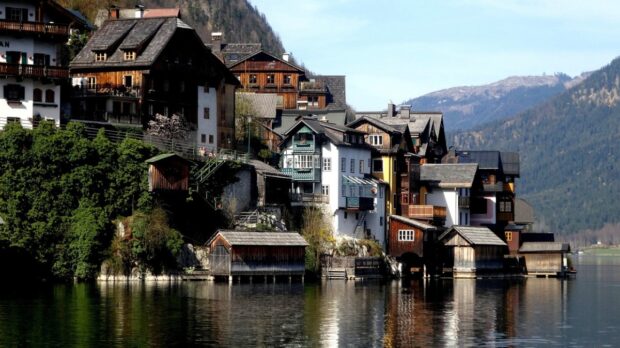 Discover the Danube Valley
Embark on a mesmerizing journey through the scenic Danube Valley, a region of unrivaled beauty and historical significance. Cruise along the majestic Danube River, passing vineyard-clad hills, medieval castles, and charming riverside villages. Immerse yourself in the timeless allure of the Wachau Valley, a UNESCO World Heritage Site, with its terraced vineyards and romantic landscapes.
Explore the historic town of Melk, home to the magnificent Melk Abbey, a masterpiece of Baroque architecture. Unearth the captivating story of Dürnstein Castle, nestled amidst lush apricot orchards. Lastly, experience the Danube's poetic allure as you uncover the region's cultural treasures and natural splendors, offering an unforgettable voyage through history.
Indulge in Austrian Cuisine
Savor a culinary adventure in Austria, where delectable flavors and traditional delights await. Treat your taste buds to iconic dishes like Wiener Schnitzel, a breaded and fried veal cutlet, and hearty Gulasch, a savory stew of tender meat and spices. Delight in the world-famous Sachertorte, a luscious chocolate cake with apricot jam, and sample the irresistible Apfelstrudel, a warm apple pastry dusted with powdered sugar. You can pair your meals with a selection of Austria's finest wines from renowned regions like Wachau and Burgenland. Whether dining in cozy local taverns or elegant restaurants, Austrian cuisine promises an unforgettable culinary experience that will leave you craving for more.
Relax at Austrian Spa Resorts
Unwind and rejuvenate amidst the tranquil beauty of Austrian spa resorts, offering a haven of relaxation and wellness. Immerse yourself in the therapeutic waters of natural thermal springs, renowned for their healing properties. Pamper yourself with luxurious spa treatments and massages that soothe both body and mind.
You can bask in the serene surroundings of picturesque landscapes and mountain vistas, enhancing your sense of tranquility. From thermal baths nestled in alpine valleys to elegant spa hotels in charming towns, Austrian spa resorts provide a perfect escape to revitalize your senses and embrace the art of relaxation in the heart of nature.
Explore the Lakes Region
Embark on a captivating journey through Austria's Lakes Region, where breathtaking beauty and serene waters beckon. Discover the enchanting shores of Wolfgangsee, reflecting the surrounding alpine peaks in its crystal-clear waters. Immerse yourself in the tranquility of Hallstätter See, nestled between towering mountains and the quaint village of Hallstatt, a UNESCO World Heritage Site.
You can also experience the idyllic charm of Fuschlsee, surrounded by lush forests and captivating landscapes. Indulge in leisurely boat rides, swim in pristine waters, or simply relax along the shores, taking in the picturesque scenery. With each lake offering its unique allure, the Lakes Region promises a serene and unforgettable escape into nature's embrace.
A holiday to Austria promises a kaleidoscope of experiences that will leave you enchanted and inspired. From the historic streets of Vienna to the breathtaking beauty of the Austrian Alps, and from the musical heritage of Salzburg to the serenity of the Danube Valley and Lakes Region, Austria offers something for every traveler. Indulge in the rich culture, delectable cuisine, and rejuvenating spa resorts, making memories that will stay with you long after you bid farewell to this enchanting European gem.