What preparation is needed before you head off on a skiing holiday?
Before hopping on a flight to a skiing destination it is important to understand some of the restrictions that have been put in place since the Covid-19 pandemic and how this industry has changed slightly.   As much as we all like to hope that most things are back to "normal," unfortunately this is not the case and there are still a number of changes in place.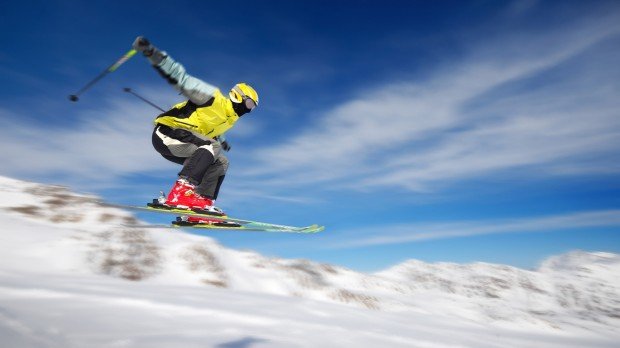 Going abroad for a holiday (not only skiing but any typical holiday), it is important to do your homework in advance or you could be left disappointed and not get the full benefit from the holiday. Below are some things we think would be of benefit for you to check out in advance.
Vaccination Status
Depending on what country you are visiting, there may be some restrictions on access depending on your Covid-19 vaccination or booster status.   This typically is not a restriction in most places at the moment however it is something that exists in some places.  The best places to get the most up to date information on travel is actually the UK government travel links.   Here you will find what is needed to access other countries but also the UK government advice on travel.  
In terms of having the evidence for your vaccinations status, in most cases you are able to get the downloads of your certificates from the NHS app.   You can even send these certificates to get printed if a paper copy is prepared.   If you are not up to date with this or fail to provide evidence in countries that this is a requirement, there is a likelihood you are refused access and not allowed in.
Weather Forecast 
The weather is something that needs to be right if you are going on a skiing holiday.   Conditions that are too windy with blizzards as an example will restrict you from actually enjoying yourself but for skiing you clearly also need snow.  If you are going to somewhere such as La Plagne then on the website, Pistpero, you are able to see the snow forecast for La Plagne hourly but also the forecast up to 15 days in advance.  
In this specific website you can check most skiing destinations and there is one major difference with this website than traditional weather apps – you can change the height of where you are looking to check.   Skiers know far too well that at the different heights there will be diverse levels of snow which is important for the sport which is where this specific website helps out massively.   This allows you to plan ahead but also when at the location, knowing the weather forecast at the various heights.
Travel Disruption
As most countries are letting people travel freely now, there is an immense amount of travel disruption across the globe.  When Covid-19 hit, airlines ground to a halt which meant that lots of staff had to be let go.  Now we have airlines with maximum bookings and not enough staff to accommodate.  This is also evident in airports where security and baggage staff were let go and now, they are struggling to cope with the demand.  
Airports such as Heathrow and Gatwick have had to request airlines to reduce the amount of flights, they were planning to operate due to the lack of trained and competent staff.  Be sure to do your homework around this and understand your method of travel and the risks around this.   There may be alternatives such as train that you may wish to consider.