What Athletes Need To Know About Overuse Injury Treatment And Management
A wide range of bodily motions is needed for athletes to succeed in their sport. Not only that, it's very useful in helping them perform any physical task with ease.
Nonetheless, bodily motion can be restricted due to different ailments. One of them is overuse injury.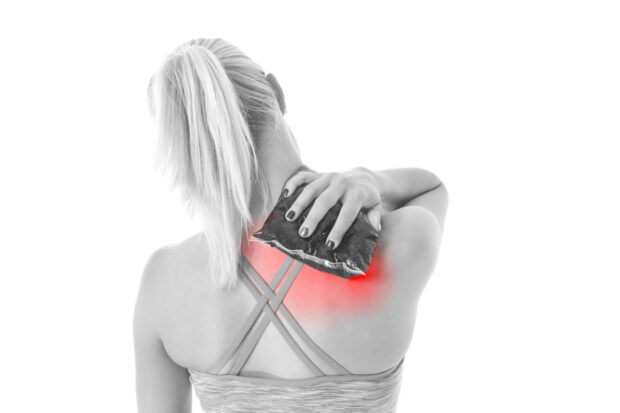 What is overuse injury? How does one contract it? Can overuse injury be prevented? Are treatment options like chiropractor for sports injury available for those with overuse injury?
Worry not. This post will cover and try to provide you with the answers to the aforementioned questions. Read on to learn more.
Understanding What Overuse Injury Is
Overuse injury is a sports-related bodily injury said to be caused by microtraumas due to overtraining specific parts of the body. Unlike abrupt injuries like ankle sprain or shoulder dislocation, overuse injury may be difficult to spot on time.
Why? When a person is actively engaging in a given physical activity, they may contract micro-injuries that are negligible. Luckily, these micro-injuries heal if the individual takes ample rest after undergoing strenuous physical activities. Yet, if the athlete doesn't get enough rest after every time they break out a sweat, the contracted micro-injuries may worsen and eventually lead to overuse injury.
Overuse injury begins to manifest itself with minor discomfort when engaged in physical activities. This is why most athletes tend to overlook the possibility of them having overuse injury. If left unchecked and untreated by a medical professional, the pain felt during exercises and others will become stronger and much harder to tolerate. In fact, there can be pain even while the patient is at rest.
A person with overuse injuries may be subjected to limited bodily motion. In the worst cases, they may be forced to stop playing the sport they love.
Common Overuse Injuries
It's said that common overuse injuries include shin splints, spondylolysis, stress fractures, tennis elbow, tendinopathy, and shoulder impingement. Who's most susceptible to contracting overuse injuries, you may ask?
It's believed that athletes who rapidly increase the intensity of their workout or are only focused on training certain muscles and body parts are highly likely to contract overuse injuries. Also, those who play a single sport all year round, such as soccer, basketball, gymnastics, or swimming, are at a higher risk of developing overuse injuries.
Other potential risk factors are:
Previous injuries;
Overly excessive training workload;
Poor conditioning;
Age; and the like.

   
In some cases, poor technique is a factor in developing overuse injuries too.
Management Of Overuse Injuries 
Contracting an on-the-spot injury can be disheartening. But what does one have to do in case of overuse injury? When an athlete ends up with an overuse injury, it's crucial to stop the activity or movement responsible for the discomfort. If avoiding such activities is very hard or impossible, it's recommended to try limiting them as much as possible.
Depending on the type of overuse injury one sustains, the treatment involves conservative measures at first. Generally, the doctor will recommend the following:
To take a break from the activity that triggers pain to allow the body to heal;
To utilize an ice pack or heating pad to lessen the swelling and pain present;
To consume medications such as anti-inflammatories can help reduce discomfort and lessen inflammation;
To make adjustments to activities that trigger discomfort; and others.
When detected and treated as early as possible, overuse injury and its ill effects are much easier to manage.
In case the pain continues to persist and one can't function properly anymore, surgery may be deemed necessary. In such circumstances, a physical therapist can aid recovery after surgery by teaching a range of motion exercises that are helpful in restoring normal bodily function.
Overuse Injuries Preventive Measures 
Fortunately, overuse injury can be avoided. Check out the different preventive pointers below:
Reduce time doing physical activities to allow the body to rest and recover adequately;
Minimize the frequency of repetitive movements you perform;
Make sure to perform the proper technique and utilize the right equipment when engaging in a new exercise;
Aim to steadily increase the activity level to achieve your goals rather than increase rapidly; and
Observe proper conditioning, which usually involves warming up the most-used muscles using various stretching exercises and so on.
As a reminder, be vigilant of any forms of discomfort and other tell-tale signs of overuse injuries when engaged in any exercise. In addition, work with a fitness coach to help you work out properly and safely to avoid developing overuse injury.
Final Thoughts 
Characterized by persistent discomfort, swelling, and the like, overuse injuries are a class of different bodily injuries usually experienced by athletes or individuals who fail to rest their bodies after repetitive and intense workouts. Sadly, a person with overuse injury may be forced to take a back seat from playing their sport or only perform limited bodily motion to not agitate the pain.
It's not the end of the world, though; overuse injuries can be prevented and treated. Check out the points mentioned above that discuss how one can manage and deal with the ill effects of overuse injuries.