TSA PreCheck Vs. Clear: Which One is Your Better Travel Partner?
If you are someone who travels frequently through airports, we know what you would like. It is nothing other than an easier and faster checkout at the airport security booths, right? To ease their air travel and checkouts, people often go for a TSA PreCheck, Clear, or other such facilities. If you have just started out traveling a little too much via air, you might be confused about these two.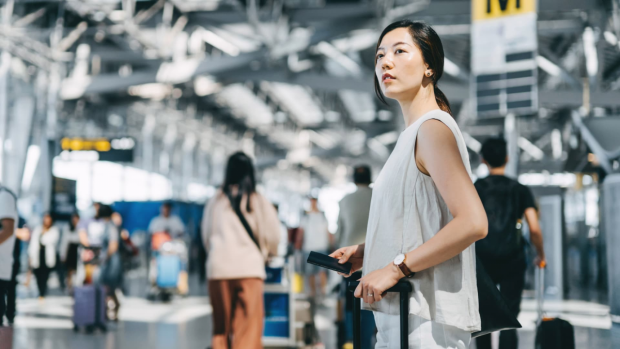 You probably want to know if you really need to invest your time in getting any of these enrollments or are you good to go without them. Well, you must get at least one, if not both of these. Of course, this enrollment is going to cost a considerable amount of money. However, the benefits of this enrollment you can experience as a regular air traveler are worth every penny.
Today, not only we are going to explain to you these two services in detail but will also help you choose a better option for yourself. In case you are curious, we'll say it right away: Our vote is always for TSA PreCheck no matter what. Do you want to know the reason behind our strong favor towards TSA? Well, read on and you'd know why:
About TSA PreCheck
We think you'll strongly agree with the fact that being intensely checked and doubted at an airport is a very unpleasant experience. The experience can get even worse when you suffer from flight anxiety or are traveling solo for the first time. Don't worry because you are not alone. A lot of people would do anything to be stamped as low-risk travelers and hence treated like how every respectable citizen at the airport should be.
Well, this is what an approved TSA PreCheck enrollment does for you. It labels you as a low-risk traveler and certifies you via the U.S. Department of Homeland Security's Transportation Security Administration. When enrolled in this program, you get access to an expedited TSA PreCheck security line that moves faster than a normal security check queue. 
As a member, you are certified as a safe traveler after a thorough background check by the government. This allows the people at the airport to soften up when checking you for boarding. You don't have to remove your shoes, jacket, or belt and can easily take along your devices and some specific liquids in your handbag. Also, you are scanned with a simple walk-through gate rather than having a stout policeman run a full-body scanner on you.
Pros of TSA PreCheck
Available at up to 200 airports

Easy application process

Not too costly

Comes with premium discounts and offers for many

Lets you check out faster
Cons of TSA PreCheck
It is getting very popular and airport expedited lines are getting longer than before

Not all airport checks will grant you access to a separate faster security check every time
About Clear
Besides the usual scanning, having to remove parts of your clothing, and leaving a few of your belongings behind you, identity scans via fingers and eyes are also very crucial steps of a security check at airports. While it is not as much a big deal as the checking lane's process, you can still get tired of waiting in line just so your turn to complete the scan can come. 
Clear lets you avoid this long queue by automating and speeding up your identity scanning process at the airports. The members of Clear are beforehand scanned for their biometric data including fingerprints and iris scans. The gathered data is used to help the members use separate security booths at the airports for a faster identification check. This way, you don't have to wait in long queues and wait for your turn before a sluggish TSA member checks your documents and involves in other lengthy processes.
Several Clear experts at the airports check your identity at their specific kiosks. When your identity is clarified, they refer you to the front of the line where your second screening will be done. In case you have both TSA Precheck and Clear, your security checkup takes no more than a few minutes. However, when you only have Clear, you have to spend some time in the TSA check queue for screening.
Pros of Clear
No airport can refuse you a quick check if they have a Clear Kiosk operative

Using lesser-used scanners means you can save yourself from infections and germs
Cons of Clear
Expensive

You can still waste a lot of your time on the screening after getting your identity checked

Your biometric data is handed over to the Clear administrations which is a compromise on security
So, What's Better: TSA PreCheck or Clear?
If you are still not sure why we strongly recommended everyone to go for TSA PreCheck over Clear, don't worry. We are going to explain this contrast in better detail here below. Read on the following aspects of these two memberships and see how TSA PreCheck is winning at everything:
1. Application Cost
TSA PreCheck membership costs you $85 to get your application to proceed the first time. On the contrary, applying for clear means you have to pay a whopping amount of $189 which can get a little too much compared to the few minutes you save before you board the plane.
2. Membership Duration
Once you get enrolled as a TSA PreCheck member, you do not have to worry about anything for the next 5 years. However, Clear membership has to be renewed every year and you also have to pay hefty amounts for the renewal.
3. Application Process
Speaking from personal experience of enrolling ourselves in both these programs, the enrollment and application process for TSA was way easier and smoother than Clear's. The clear enrollment is very quick, but it takes some time for you to understand it and then get on with your airport checks.
So, this was all we knew regarding these two airport amenities that our citizens can avail. Let us know which one would you go for?