Top Tips on Taking Amazing Action Videos for YouTube
Action cameras such as the GoPro are now one of the most important things for those interested in filming or taking part in sports. The evolution of these cameras has led to some amazing action footage from angles that you would never be able to capture using conventional cameras.
It has also placed these types of shots that were once only able to be taken by professionals, into the hands of everyone. Here are some tips to capture your amazing actions shots so you can upload them to your YouTube Channel.
Remember Your Angles
A lot of the action cameras around will have a wide angled lens. It is designed to capture as much of the action and scenery as possible. The only problem is that at very wide angles, you can suffer distortion around the edges of the frame.
Try to use a narrower setting if your camera has one, as it will still give you a nice wide shot, but with less distortion.
Selfie Shots and Animals
One advantage of the wide angle the action cameras have is that they are perfect for taking selfie shots. As long as you don't get your face too close to the camera, it will capture a nice wide background. You can use a selfie stick or a pole specially designed for your camera to keep it at a distance.
When it comes to animals, however, the rule is different. You want to get as close as possible because there is nothing better than a close-up fish-eye view of a dog or cat.
Filters
If you want to make professional looking videos, then there are times when you will need filters to make the pictures look better. One particular situation is when you are filming underwater because a normal lens will make things look green.
If you can get a red filter, you can get more natural colors underwater and a more professional shot.
Mounting Your Camera
If you are planning on taking off on your bike down a steep hill or surfing the waves, then you should invest in a good camera mount. There are many to choose from including ones that have harnesses for dogs to wear.
You will be able to capture amazing shots using these mountings, and it also means you don't have to hold a camera or a selfie stick at the same time.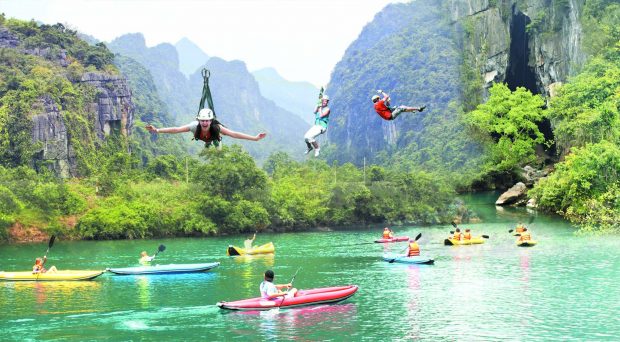 Editing
Before you begin putting all your footage together and using your free YouTube intro maker from Adobe Spark to introduce your video, you need to edit it. If you have five minutes of you rock climbing, then that will be pretty special, but if you have ten minutes of you riding along the street, people might get bored. That is why you need to think about editing down your footage so that it is more dynamic and keeps peoples' interest.
There is no doubt that action cameras have changed the way people make videos and it has made a huge difference to the videos you see on YouTube and Periscope as a result.