Top Tips for Bike Commuters
Cycling into work has always been a remarkable way to save money, save the planet from the increasing pollution, stay healthy, and escape depressing commutes. It's time to take a break from the metal boxes and embrace cycling to work to reignite your freedom to move.
However, cycling to work presents some concerns. Will you get tired? Which is the best bike for daily commuters? What should you wear? Which is the best route to follow? What do you do if it rains? Aware of the problems of cycling to work presents, we have put together useful tips for cycling to work daily.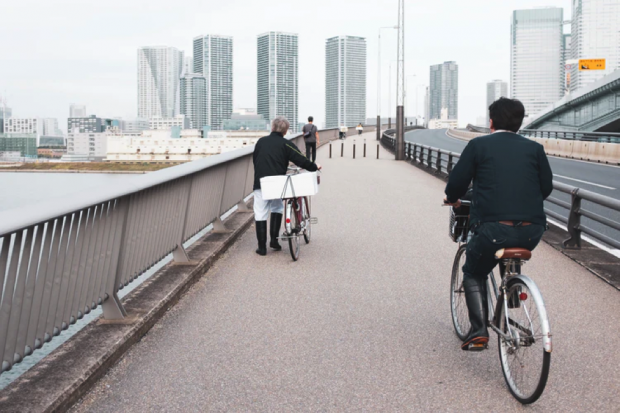 1. Pick a bike you can trust
Do you cycle to work daily? If you do, you'll require a bike that will serve through all weather conditions with minimal maintenance. A durable and lightweight bike is recommended since you may be encountering terrains and inclines of all kinds. Also, you will want a bike that you can rely on performance-wise.
2. Plan ahead
A lot of people own bikes, but they don't want to commute by bike. The main reason for this is that most people don't want to get sweaty before arriving at the office. You are in luck if you have a shower at your place of work. If you can't access one, you should invest in dry shampoo and quality personal care wipes such as DUDE Wipes.
3. Get the right kit
You don't have to have specific clothing for cycling, but the weather will not always be kind to you. For a rainy day, you will want to have a waterproof jacket and trouser to prevent your work clothes from getting soaked. A waterproof backup is also essential to protect your valuables, such as a laptop, watch, or phone. Also, it's good to get a bike with a good set of fenders to prevent wet feet and a wet back.
4. Safety check
A safety check is essential before you try to ride your bike, especially when the bike has been in the garage for a long time. Bikes built for commuters and general transport are robust, but a few parts can degrade quickly if the bike has not been used in a while.
If you just bought a new bike, it is advisable to do a double-check to make sure that everything has been set up properly. A bike safety check includes:
Checking whether the wheels are properly attached to the bike
Ensure the tires are correctly seated in the rims
Check the tread and sidewalls for excess damage or tear. Worn out tires should be replaced before riding as they can be dangerous.
Check the tire pressure.
Ensure the brakes are working. Hold the front brake lever firmly and move the bike forward and backward. The brakes should remain firm without squalling or sleeping. Repeat the process with the rear brake lever. If either of the brakes is not working properly, have them checked by a qualified mechanic.
5. Give yourself time
If you always get stuck in traffic jams or regularly experience delayed public transport, you will find that cycling to work is quicker. However, it still makes sense to give yourself time to cycle at a relaxed pace. If you leave for work late, you will have to sprint, and while sprinting is good for your health, you will arrive at the office sweaty and messy. You're also more likely to get into an accident when sprinting. You might be a fantastic rider, but it is good to give yourself enough time to react to other road users. The most important thing is to remain safe on the road.
6. Communicate with other road users
While it's advisable to use segregated cycle lanes, you may have to use the road at some point. When you take the road, it is important to communicate with drivers using eye contact and hand signals. If you can't make eye contact with a driver, assume they haven't seen and move on accordingly – it's safer that way.
7. Know and follow traffic rules
If you want other road users to respect you, act predictably and responsibly. With mutual respect, everyone is safer on the roads.
8. Carry a spare tube and tools
Disasters strike when we least expect them. It's sensible to carry a spare tube since you don't know when you will get a flat tire. You wouldn't want to walk your bike for several miles.
Endnote
Are you tired of an expanding waistline, constant traffic jams, or delayed public transport? It's time to cruise into work by bike. Just get a bike you can rely on and carry the essentials you might need.