Top Things You Need to Know Before Skiing in Colorado
Skiing in Colorado is a dream come true for winter sports enthusiasts. With its breathtaking mountain ranges, world-class ski resorts, and an abundance of fresh powder, Colorado offers an unforgettable skiing experience. However, before you hit the slopes, there are several important things you need to know to ensure a safe and enjoyable adventure. In this comprehensive guide, we'll delve into the top considerations, from choosing the right ski resort to understanding the weather conditions and making the most of your ski guide.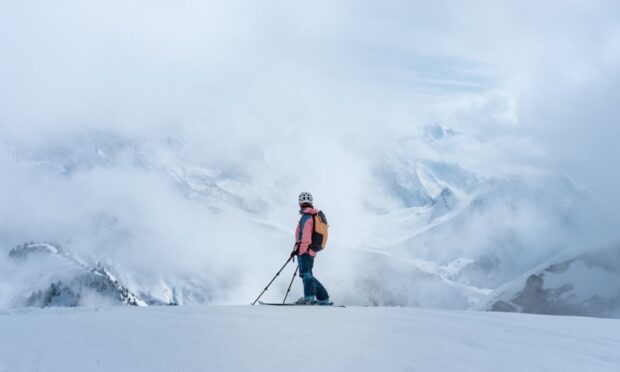 Choosing the Right Ski Resort:
One of the first decisions you'll need to make when planning a ski trip to Colorado is choosing the right ski resort. The state boasts a plethora of options, each with its own unique charm and terrain. Whether you're a beginner or an experienced skier, there's a resort that suits your needs. Popular resorts like Aspen, Vail, and Breckenridge offer a wide range of trails, while smaller resorts like Telluride and Crested Butte provide a more intimate and rustic experience. Research each resort's amenities, ski conditions, and the types of terrain they offer to find the one that aligns with your preferences.
Understanding Weather and Conditions:
Colorado's ski conditions can vary significantly from day to day and from one resort to another. The state's high-altitude location means that weather conditions can change rapidly. Before your trip, check the weather forecast for both your travel days and the ski days to come. Be prepared for various weather scenarios, from sunny bluebird days to heavy snowstorms. Understanding the weather will help you pack appropriately and ensure you're ready for any conditions that may arise. Additionally, stay updated on avalanche conditions, as Colorado's backcountry skiing opportunities can be enticing but also pose risks. Always prioritize safety and consider hiring an experienced ski guide if you plan to venture into the backcountry.
Ski Equipment and Rentals:
If you're not a frequent skier, renting equipment can be a practical and cost-effective option. Most ski resorts in Colorado offer rental services with a wide range of ski and snowboard equipment available. When renting, make sure to provide accurate information about your skill level and preferences to receive the most suitable gear. If you're a regular skier, having your equipment can enhance your skiing experience. Ensure your gear is in good condition and properly fitted. Ski shops and rental services at the resorts can also provide equipment maintenance and tuning services to ensure your gear performs optimally.
Booking Accommodations and Transportation:
Planning your accommodations and transportation is essential for a seamless ski trip. Colorado ski towns offer various lodging options, from luxury resorts to cozy cabins and budget-friendly hotels. Depending on your budget and preferences, book your accommodations well in advance, especially during peak skiing seasons. Consider factors like proximity to the slopes, shuttle services, and amenities when choosing where to stay. Additionally, research transportation options, as some resorts may require a rental car while others offer shuttle services. Make transportation arrangements early to avoid any last-minute stress.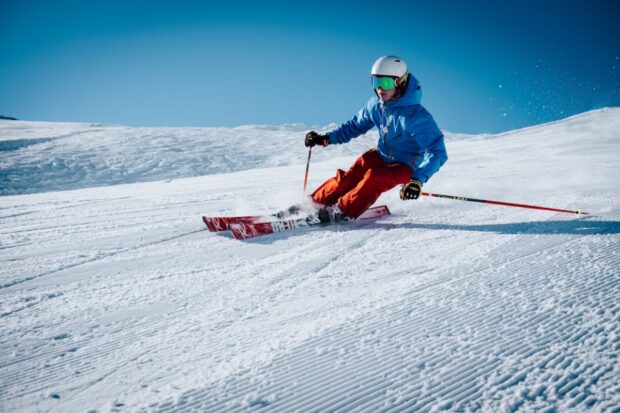 Ski Guides: Your Ultimate Resource:
Ski guides are invaluable assets when it comes to navigating Colorado's diverse terrain. These experienced professionals are not only well-versed in the local ski conditions but also know the best trails, hidden gems, and safety protocols. According to these Colorado ski guides, whether you're a beginner looking for ski lessons or an expert seeking off-piste adventures, ski guides can cater to your needs. Hiring a ski guide can also enhance your overall experience by providing insights into the region's history and culture. Don't hesitate to ask for recommendations from your resort or do some online research to find a certified ski guide who suits your preferences.
Safety on the Slopes:
Safety should always be a top priority when skiing in Colorado. Familiarize yourself with the Colorado Ski Safety Act, which outlines the responsibilities of both skiers and resorts. Always wear appropriate safety gear, including a helmet, and ski within your skill level. Respect the mountain's rules and regulations, including trail closures, and be aware of your surroundings. If you're skiing off-piste or in the backcountry, make sure to have the necessary avalanche safety knowledge and equipment. Never ski alone, and inform someone of your plans and expected return time. Always heed the advice of your ski guide and ski patrol personnel to ensure a safe and enjoyable experience.
Apres-Ski Activities and Local Cuisine:
While skiing is undoubtedly the highlight of any trip to Colorado, don't overlook the apres-ski activities and the opportunity to savor local cuisine. Most ski towns offer a vibrant apres-ski scene with cozy bars, live music, and opportunities to unwind and socialize with fellow skiers. Be sure to explore the local dining scene as well, as Colorado offers a wide array of culinary delights. From hearty mountain comfort food to gourmet dining experiences, you'll find something to satisfy your palate. Don't forget to sample local craft beers and Colorado's famous green chili dishes for a taste of regional flavors.
Skiing in Colorado is an adventure that combines stunning natural beauty with thrilling outdoor activity. To make the most of your trip, carefully choose your ski resort, understand the ever-changing weather conditions, and prioritize safety. Whether you're a seasoned skier or a beginner, hiring a ski guide can enhance your experience by providing expert guidance and local insights. Remember to book your accommodations and transportation in advance and indulge in the apres-ski scene and local cuisine to complete your unforgettable Colorado ski vacation. With the right preparations, you'll create lasting memories and carve your way through Colorado's snowy wonderland. Enjoy your ski trip to the fullest, and may the slopes be ever in your favor!