Top Sports and Training Exercises for Mobility 
When you are indulging in extreme sports, you have to be in the best physical health you possibly can. Extreme sports can often have drastic effects on your body, which is why you need to keep your body as healthy as possible. Mobility exercises increase your flexibility, which helps your body withstand the extremes of the sports you indulge in. This will enable you to be in sports for a longer time as increased mobility will help prevent injuries.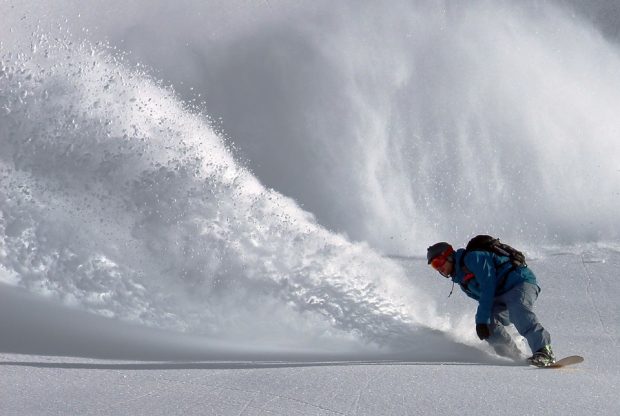 Mobility is measured by the range of motion your muscles and joints are comfortable with. Flexibility, on the other hand, is how much you can stretch your muscles. You can increase your mobility in many ways, the simplest being walking.
After you consult a medical professional to discuss the benefits of mobility training, you can incorporate flexibility exercises into your routine for the week. So what sort of exercise can you do? Let's check them out now!
Yoga 
If you're looking to take up a new type of exercise entirely, yoga may be just the thing you are looking for. Originating in ancient India, yoga is more of a philosophy than just a sport. While it seems rather gentle, a yoga exercise session can stretch your physical boundaries quite relentlessly. Therefore, it is excellent for those who are looking to focus on their range of motion rather than just increasing muscle. 
Golfers, for example, can really benefit from the stretching and flexibility that yoga offers as they cart around the field in golf carts with trolleys under the summer sun. That doesn't leave much room to develop the habit of a range of motion. It becomes a problem when you have to bend over to pick up a golf ball, crouch on the ground to make golf trolley repairs, or reach for a ball stuck in a tree. People can get easily injured, which impacts your career if you are a professional player. 
Pilates
While yoga can kick your ass if you're not very flexible, many people don't want to suffer through the mental aspect of yoga. For them, Pilates is an excellent exercise that not only helps build muscle but also helps your body become more flexible and lose weight. Being a full-body exercise, the benefits of pilates easily extend into your other sports. 
Pilates is great for those who are looking to exercise and get health benefits from a form of sport that is low-impact and can be done at home. If you're hesitant, you can even add pilates to your exercise routine once a week to start with, so you can see what it's about without risk. However, always remember to consult a medical professional before you start new sports to be aware of any risk during training. 
Animal Flow 
Many people who are into extreme sports will scoff at yoga and pilates because they are not perceived as intense exercise. For those who want something more alternative, animal flow is an exciting exercise routine to try. If you're a person who likes dancing but intends to include that in your training, animal flow is perfect for you. 
Here, you shift your body weight in different movements while staying on the floor. While it can be challenging to start, it shouldn't be too tricky for anyone already into extreme sports. Your body will quickly adjust to the movements, and they will simultaneously increase your range of motion as well. If you're into sports because it's fun, the animal flow will quickly become your favorite activity. 
Dancing 
Sports can often be isolating. You're in beautiful locations, but they're isolated and away from people. This is why dancing would be the perfect addition to your training, as it would give you a human connection while keeping your sports practice constant. In addition, your body will learn to move in new ways that will be markedly different from what you are used to. 
Don't be surprised if you lose weight and gain some muscle definition while dancing. While it isn't a sport, dancing has surprisingly significant benefits. You could sign up for dance classes or opt for one-on-one lessons with an instructor. Dancing keeps you healthy in many ways, though you'd best ask another person to sign up with you, so you aren't left without a partner. 
In conclusion, you can get physical exercise in many ways. However, keep in mind that you need to do many different types of exercises to keep your body as healthy as possible. This is why you should incorporate different things like mobility exercises, weight training, walking, resistance training, and more into your routine. This will keep you fighting fit for longer than just traditional gym exercises.