Top 5 Climbing & Rope Sports Everyone Should Try Once in a Lifetime
If you have a thing for adventures and like to have an adrenaline pump, then you should consider taking part in rope sports and climbing. You find out that there are a variety of options for you to try out, like free soloing to rappelling and a host of others that match your abilities. U.S. Rigging & Pelican Rope, two long time fall protection companies, recommend the following sports for those seeking adrenaline.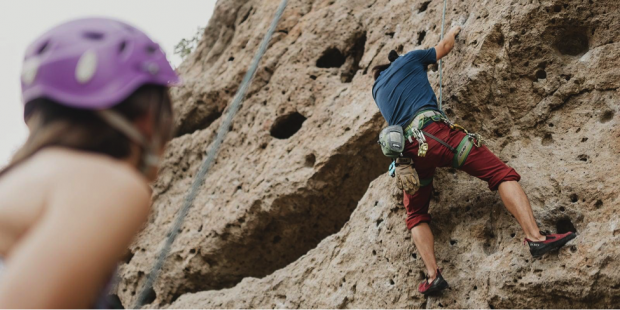 Canyoneering
This is an adventurous sport filled with a lot of fun and can be very appealing. Just as the name implies, you will use diverse techniques to travel through canyons. Techniques like abseiling/rappelling, swimming, and technical jumping/climbing are often used depending on the canyon. Sometimes, part of this adventure includes hopping into water that flows fast and letting yourself get carried downstream. This is fun but isn't without risk.
Sound navigation and wilderness skills are often required when canyoneering, and is mostly done in remote settings. One major hazard that can be expected when canyoneering is flooding; once there is heavy rainfall, it is only a matter of time before the canyons get flooded.
Naturally, canyons are very attractive, so the desire to go on a canyoneering adventure is greatly influenced by the terrain. If you are in Australia or plan on visiting, and decide to go canyoneering, the Blue Mountains has the perfect scenery for it.
Bouldering
Bouldering is more like rock climbing but without ropes. Bouldering courses aren't meant to exceed a height of 6 meters, this way the chances of injury are reduced. No ropes or straps are used, but climbers are allowed to wear special climbing shoes and apply chalk on hands to avoid slipping. Falling isn't evitable which is why bouldering mats are used to help reduce injury.
There are indoor rock climbing walls if you want to boulder inside and if you prefer to do it outside, you can use the natural boulders. Bouldering which was originally a method used to train mountain and rope climbers is now a popular sport. When bouldering as a sport, climbers become winners depending on speed and number of maneuvers it takes one to complete a set course.
Mountaineering 
A lot of us have heard of mountain climbing, mountaineering is another term used to describe the sport. There is a wide range of techniques involved in mountaineering, such as; hiking, abseiling/rappelling, climbing, as well as skiing when moving through snow-capped mountains. The aim of this sport is to climb up to the highest point of the mountain, and while you climb the topography of the ascent may include things like rocks, snow, and even ice. The levels of difficulty involved in mountain climbing vary greatly. It could be as simple as ascending through rocks on an uphill hike and also be as difficult as climbing Mount Everest. Experts in mountain climbing often are faced with terrains that have steep slopes, glaciers and crevasses with a risk of rocks and ice falling as you keep climbing.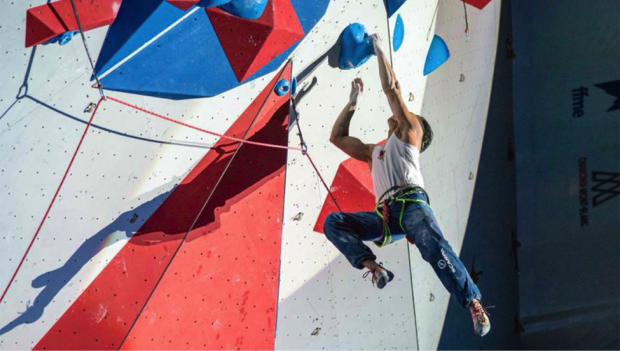 Free Solo Climbing (Soloing)
Just like bouldering, participants of free soloing climb without the use of ropes or straps. Unlike bouldering that is practiced at safe heights and the use of bouldering mats, free soloing mostly involves climbing unsafe heights. Any fall would most likely result in death or a serious injury, thus making it one of the most dangerous climbing sports. Anyone who partakes in free soloing must be extremely skilled and exceptional in climbing. One may be wondering why on earth someone would want to climb to extreme heights with no safety measures in place!!! Best guess is, asides the adrenaline pump, climbers can reach their goal a lot quicker. However, before a climber attempts free soloing, he or she is well aware of their climbing ability and has completed the course safely with the use of ropes.
Free soloing remains a very dangerous sport irrespective of how skilled you are in climbing. Because unforeseen circumstances like loose rocks or weather change can happen and many people have lost their lives or sustained serious injuries whilst trying this climb.
Abseiling (Rappelling)
Abseiling is another type of sport that involves the use of straps and ropes to aid you whilst you descend a vertical drop. Though this is a technique commonly used when mountaineering or canyoneering to descend. The most common method of abseiling is done backward facing the vertical, but it can also be done facing forward and can be termed as Rap Jumping. Here climbers leap and run down the face of the vertical after free-falling for a short while.
Beginners as well as advanced climbers enjoy abseiling and rap jumping. These are rope activities that can be done fun and as a sport because they can be done in controlled environments with all safety precautions in place.
Conclusion
The above-mentioned sports are worth trying if you have a thing for climbing and rope sports. It is necessary to evaluate your ability and expertise before trying any of the above-mentioned rope sports. As a beginner or an average climber, free soloing isn't recommended for you, rap jumping is however a great way to get used to heights and this is done with all safety precautions in check.