Three Must-Haves For Extreme Sports Junkies
While extreme sports and adrenalin activities are always fairly dangerous, they have a lot of benefits as well; firstly, they burn calories at an astonishing rate, and secondly, they work different muscles to other sports. They also help with mental health by boosting your confidence and helping with fear and anxiety management. They're not without risks though, which is why it's so critical to have the right equipment in place before you scale that mountain.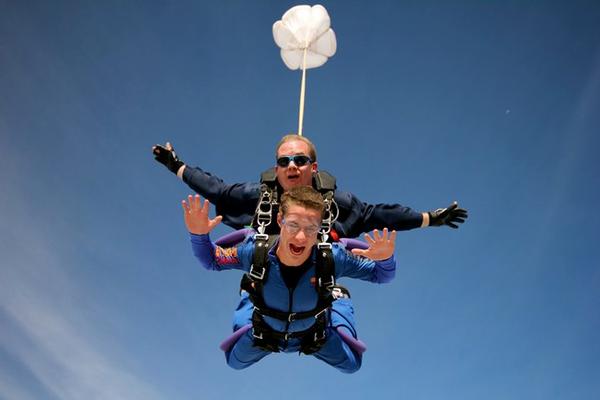 Obviously, what you need is largely dependent of what activity you're engaging in. Some extreme sports are pretty cheap, while others require specialized equipment. If you've been doing a particular activity for a while then you have most likely accounted for these costs by using a free budget template to plan ahead. However, from a general perspective there are some things that most adrenaline junkies will need regardless of the activity. We've rounded up three important things to think about purchasing when getting into extreme sports.
Insurance
While some sports are covered by standard travel insurance, it's pretty certain that throwing yourself off a bridge while attached to a bungee cord won't be. Check your policy documents before you set off – beach activities are often included, but scuba diving, for example, might not be.   Sports travel insurance is specialist insurance that covers you for taking part in more adventurous activities such as sky-diving, bungee jumping and kite-surfing – do check the age cap though, as there is often a limit. You should also think about whether you want a single trip or annual policy; if you're going on an adventure holiday or experience as a one-off, a single trip policy should be adequate, but if you're planning on it being your new hobby, it's definitely worth paying more for an annual package.
A Good Watch
Whether you're planning on spending the day scaling mountains, or swimming with marine life at the bottom of the ocean, you're going to need a good watch. The best way to go about buying a sports watch is to think about what you're going to be using it for; anyone thinking of bungee jumping or rock climbing should opt for a timepiece that is shock-proof, and has hi-tech features such as wrist heart rate monitor, altimeter, barometer and compass. Deep sea divers should check out the Omega watches on the Chrono Divers website here: https://chronodivers.com/omega-divers-watches/ – waterproof up to 1200m, with beautifully clear displays, and features such as the helium release valve, they're the best accessory to take under water with you.
Protective Equipment
It goes without saying that you absolutely have to make sure you have all of your protective equipment in place before you embark on your adventure experience – this is probably the most important area of them all, and one that you cannot skimp on. If you're going to be rock-climbing, a helmet and specialized shoes are obvious choices – but make sure you also grab some climbing gloves to protect your hands from sores and callouses. For anyone spending time in the ocean, make sure you have an adequate wetsuit that fits correctly and is made predominantly of rubber as they tend to be lighter and absorb less water than their material alternatives. You could also consider some sunglasses; look for hi-tech coatings to repel dust and dirt, and an elasticized headband that will keep them securely in place.