The Most Extreme Golf Courses In The World
For some, golf can be one of the most relaxed and slow-paced sports in the world. Unlike any other sport, it doesn't require too much adrenaline and strength. Instead, it requires precision and calmness.With golf simulators, honing your swings through a realistic game has never been easier. However, to make the sport more exciting, people usually go to extreme golf courses for a different golf experience.
If you're interested in stepping up your golf experience, here are some places where you can go: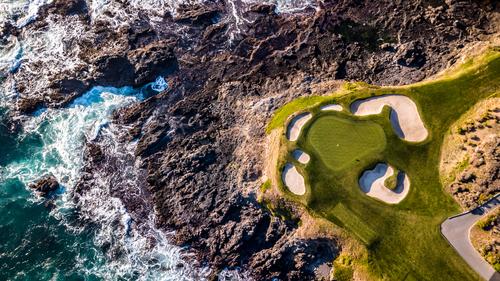 1. Uummannaq
If you want to go to a snowy mountain to play golf instead of ski, then Uummannaq is a perfect choice. It is a small town in chilly Greenland where extreme golf athletes are testing their swings in an environment with a negative temperature reaching up to -50 degrees Celsius. Uummannaq houses the most northern golf course in the world, and it is also where the World Snow Golf Championship was established in 1997. Since then, it's been a famous dream destination of golf enthusiasts all over the world.
Make sure that you bring all you need with you like golf clubs, heads, and shafts like Project X Shafts at Tour Fresno. Make sure that your golf gear and apparel will also keep you warm.
2. Arikikapakapa Rotorua Golf Course
The  Arikikapakapa Rotorua Golf Course in New Zealand is an 18 hole, par 70 course situated in a geothermal area. The entire golf course has both dormant and active thermal areas consisting of steaming hot springs and geysers. The whole field is a beautiful landscape worth traveling to. If you want a challenging course, this might be worth checking out because you have to strategize not to lose balls on geysers and mud.
If you have a sensitive sense of smell, this might be disadvantageous because the place has a pungent smell due to the sulfur emitted by the mud ponds.
3. Royal Thai Air Force Golf Course
Golf courses should be the size of hectares, but the Royal Thai Air Force Golf Course takes this up a notch as it can accommodate an airplane, having been situated in Don Mueng International Airport. Don't worry as there's an indicator to tell the golfers to stop when a plane is approaching landing. So when you look up, you'll either see your ball or an airplane flying.
4. The Extreme 19th
This is considered the world's highest and longest par 3 course located in South Africa. Not only that, the golf course is nestled in the Hanglip Mountain, making it only accessible through a helicopter as it is elevated by 1,312 feet. If you're not afraid of heights and you have a brave soul, go ahead and book that trip to South Africa to have an extreme golf experience that will last a lifetime.
5. Merapi Golf Club
Situated in Indonesia, the highlight of the Merapi Golf Club is that you'll get to enjoy the view of the active volcano while you're playing golf. Here's the catch: it's not just any volcano, but it's the Mount Merapi, which is an active stratovolcano and is known to the locals as Gunung Merapi, which translates literally as Fire Mountain. This will really add to the adrenaline rush of playing golf because it regularly emits smoke from its crater, which you can obviously see. There have been 68 eruptions recorded in its history, and the last explosion happened in May 2018. You'll never know, but you might experience its fearsome volcanic activity when you visit the golf course.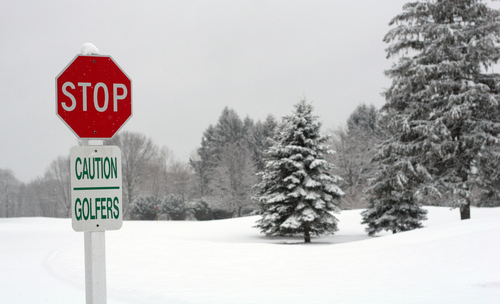 6. La Paz
The La Paz Golf Course in Bolivia is probably the highest golf courses in the world, sitting at 3,342 meters above sea level. What makes it extreme is the fact the elevation is too high, which makes the air thin. This affects the ball's resistance, making it travel farther, so you have to calculate the force you have to exert. It may also be one of the oldest golf courses in the world since it opened its doors in 1912.
7. Kabul Golf Club
If you're a daredevil and you want some sense of danger, you might want to try a battlefield golf course by pitching some balls at the Kabul Golf Club in Afghanistan. It served as an area for military training that specializes in the deactivation and removal of landmines. There might still be threats up to this moment, but don't worry, a chopper is ready to escort you out of the area if things go south.
Final Thoughts
Golf can be a rather slow-paced sport, but bringing it to the most unusual places on earth can really can change the way the sport is played. As mentioned earlier, precision and calmness are necessary when playing golf, but if you're situated on the edge of the earth, near an active volcano, the coldest place, and even a battlefield, will you be able to compose yourself? The only way to find out is to go ahead and try that adventure!