SIMPLE TIPS TO GET YOUR PRE-BABY BODY SHAPE BACK
After pregnancy time is over, you might feel comfortable and relieved after a long time. But, at this point, one more challenge is waiting for you. It is overcoming the changes that pregnancy has left behind in your body.
One of the significant changes is your belly condition. It will still appear vast and soggy despite given birth, along with numerous stretch marks. It can provide a severe depression to many women.
If you are also facing this woe, then stay assured it will be fine soon. Many easy tips and tricks can help you in losing belly fat. In below sections, we will highlight a few effective remedies.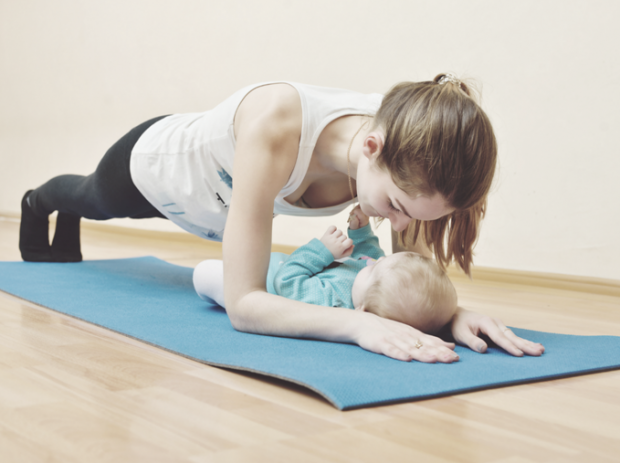 Tips to get in shape
Here are few tips for losing belly fat after delivery. You may follow all, or any of these depending on your convenience. Few people get 100% results even after following one or two of them.
Clean eating
It is one of the basic rules that you should follow either you are losing fat after delivery or at any other time. Clean eating refers to consuming a well-balanced diet with essential nutrients like protein, calcium, and good carbs.
Moreover, in clean eating, you should discard all those eatables that are not going to give any health benefit to you. They only contain bad carbs that you wouldn't like to add in your diet at least in this phase. Example of such food items are chocolates, candies, cold drinks, cookies and others.
Nurse your baby
In the whole process of giving birth, nature has made many ways for women body to heal on its own. Most of the people don't know that there is a natural way of reducing belly fat too. It is by nursing your baby.
You might consider breastfeeding as beneficial for your baby only. However, the reality is it has many positive effects on mothers too. One of the biggest pros is losing belly fat.
While nursing, your uterus starts contracting. This shrinking ultimately turns into a small sized uterus. Moreover, feeding burns calories too. It is such a blessing to burn your calories without putting in any effort.
Wrap your belly
It is one of the simplest yet effective remedies for getting into shape. Wrapping is performed by taking some soft cloth and wrapping it all around your stomach tightly.
Belly wrapping helps new mothers in two ways. Firstly, it tones the abdominal muscles by compressing them that result in curing sagging skin. Secondly, it provides support to the back that is much needed for those facing backaches.
There are many belts available in the market too. You can get them individually according to your requirements. They have specific features that aid in losing tummy fat in a short period.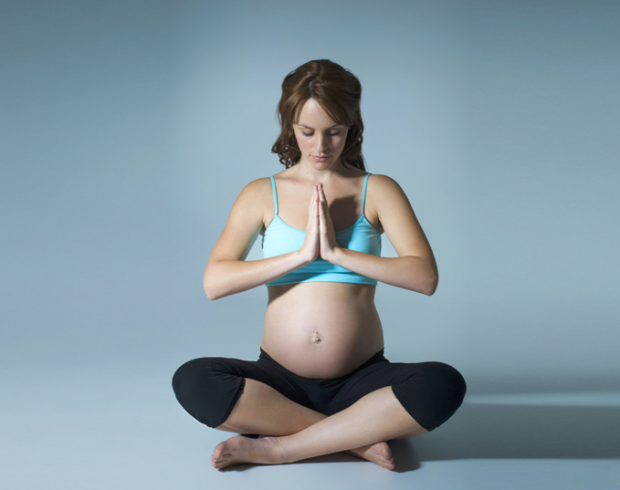 Maintain the right posture
This remedy gives its results slowly, but it is useful too. What you need to do is maintain your body posture.
Correctly keep your body posture while holding your stomach back. You should pull your belly back towards your spine. It will assist your abdomen in going back to its previous shape soon.
Do exercise
When things come toward losing fats, the first thing comes in mind is exercise. In the post-pregnancyperiod, the case is a bit different. You can't start intense workouts right after getting free.
Instead, you should wait and seek your doctor's approval. After that, you can follow any of the tummy exercises to lose excessive fats. However, until then you can take benefits from light activities including a walk. It is not going to do any harm to your body.
Perform yoga
Yoga is another helpful trick that can do wonders in your journey of wiping out belly fat. However, you need to do it in an organized way.
There are different poses available for practicing yoga in daily routine to get back your previous appearance. Few of them are a tiger, pontoon, bow, triangle, and cobra pose.
Thinks to remember
You will lose approximately 12 pounds right after giving birth.
Your body needs some time to reduce the belly fat same as it took nine months to gain it.
Once you reach two months post-partum, you will realize the amount of actual fat left behind.
Taking stress isn't going to do any good for you.
Crash dieting is harmful to you and for baby as well.
Slow and steady wins the race
Extra care is required for those who had c-sec delivery.
Conclusion
Everyone wants to lose their excessive fat at once. The desire becomes even more intense for new mothers. However, you shouldn't worry much about changes your body is facing at the moment.
Don't waste your time upsetting about what have done to your body. Rather keep yourself relax by focusing on what fantastic job your body has done.
Furthermore, the tips mentioned above will genuinely boost up your fat loss journey. You need to follow them by showing some patience, and consistent behavior like you did before.