Red Bull Mini Drome Set Up in New York
Red Bull Mini Drome, which has been set up inside a New York art studio in the industry area of Queens, New York, U.S.A., offered a technically unique challenge to the bikers. The second upstaged mini drome in New York came back to life this June of 2015 but this time with a twist. The world's smallest velodrome for 2015 edition has been constructed in an epic figure 8 shape. This unique arena featured turns in both directions with steep banking, what is more, an under-over course intersection has been included.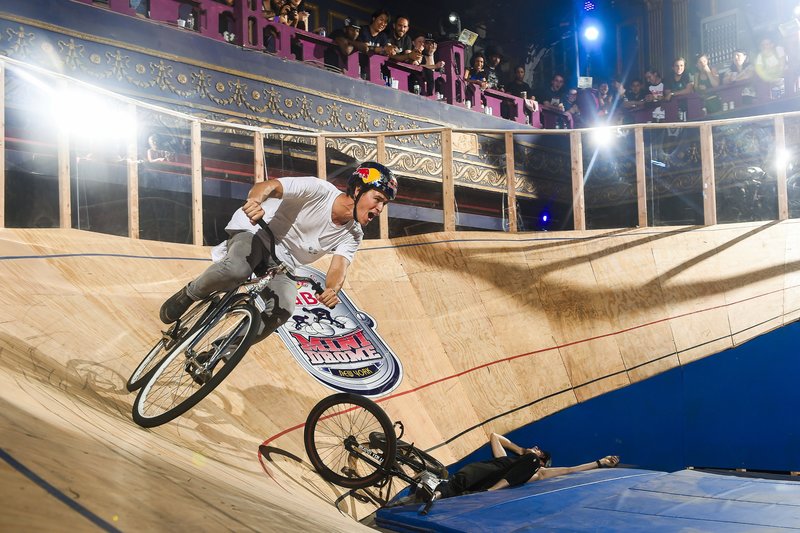 Thrilled bike riders in a unique track reach their limits and showing off their technique – www.redbull.com
The mini drome attracted 64 of the fastest bike athletes who gave in an amazing action performance during a mythical day of fixed gear racing performance. This technically challenging track offered an intense competition among passionate bikers whose participation has been divided into individual and team races. Athletes were tested in speeding, skills and capacity for risk while riding tight curves of a 45 degrees steepness.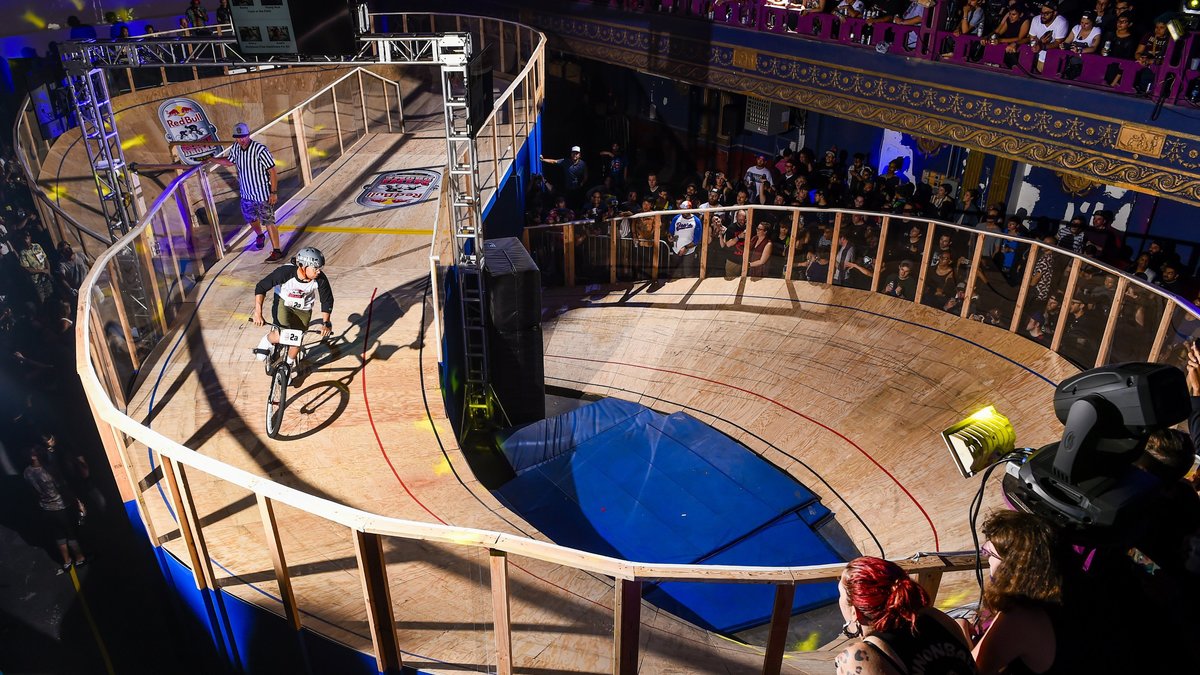 Redbull mini drome, figuring an 8 shape, intrigued 64 of the most famous bike racers worldwide – www.redbull.com
Willis Johnson and Cooper Ray, who represented the local Bed-Stuy bike shop Deluxes Cycles, manage to lead and win the team's competition in a close race against NYC shop Chari & Co who got the second place, leaving behind the Dah Shop team, ranked third. As far as the the individual competition is concerned, Florida rider Addison Zawada, succeeded in climbing to the top by beating out Bronx native Ryan Locascio in the finals by just 0.65 of a second and leaving also behind in the third place Matt Reyes.
Watch some testimonies on how these fixed gear bike race devils ride, spin, slide and speed up in this increidible mini drome, figuring an 8 shape, set up by Red Bull in a unique industrial setting in Queens, New York, during the 2015 Edition Redbull Mini Drome.