Outdoor Adventure Activities In Mauritius You Should Add To Your Bucket List
Mauritius, an enchanting tropical paradise, beckons to adventure seekers and nature lovers alike. While its pristine beaches and crystal-clear waters are the island's crown jewels, there's a world of outdoor excitement waiting to be explored beyond the shoreline. From thrilling water sports to serene escapes amidst nature, Mauritius offers a diverse range of activities that belong on any adventurer's bucket list. Whether you're craving the adrenaline rush of zip-lining above the treetops, diving into the depths of vibrant coral reefs, or teeing off against breathtaking backdrops, this island nation delivers an unforgettable blend of adventure and relaxation.
Beach Activities
First and foremost, Mauritius is celebrated for its breathtaking beaches. With powdery white sands and the gorgeous azure waters of the Indian Ocean, the island offers an idyllic coastal escape for families, friends, or couples. Mauritius has 160 km of beaches, so you're always going to find the perfect spot, no matter how busy the season.
From the famous Belle Mare Beach with its long stretches of pristine shoreline to the popular Trou aux Biches, these beaches are all striking and publicly accessible. The Mauritian coastline is a haven for water sports adventures, offering everything from thrilling kite surfing and jet skiing to serene paddleboarding, all amidst the stunning backdrop of the Indian Ocean.
Scuba Diving
Another great outdoor activity that you can enjoy in Mauritius is scuba diving. The Mauritian coastline boasts some of the most stunning coral reefs in the world, making it an ideal destination for snorkeling and scuba diving. Tourists can explore the vibrant marine life, as well as shipwrecks and underwater caves that surround the island. The beautifully clear and calm waters make Mauritius the optimal location for this kind of outdoor fun.
Golf at a Luxury Golf Club
Beyond the Mauritius shoreline, there are awesome inland activities that should not be overlooked. Mauritius has become a sought-after destination for golf enthusiasts, blending lush landscapes and world-class golf courses. Golfers are treated to a unique experience as they tee off at Mauritius Luxury Resorts against breathtaking backdrops. The island hosts a variety of championship golf courses, designed by renowned architects.
With its pleasant tropical climate, golfing in Mauritius is a year-round pleasure, making it an appealing destination for both seasoned golfers and those seeking a relaxing yet active vacation. With some healthy competition and the view of volcanic rock formations, a game of golf has never felt more adventurous.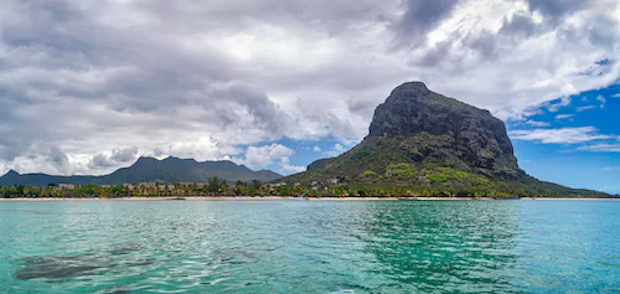 Hiking
Moreover, hiking and trekking enthusiasts are in for a treat amidst the island's lush, hilly terrain. The Black River Gorges National Park boasts a network of trails, all labeled as either "easy", "moderate", or "strenuous", with lengths stated. So, you can pick the perfect trail for your needs. These pathways lead to captivating waterfalls and breathtaking viewpoints and offer the chance to encounter unique flora and fauna. To discover the more adventurous side of Mauritius, you should take an afternoon and hit the trails.
Zip-Lining
If you're looking for fast-paced, thrilling adventures in Mauritius, perhaps zip-lining is the best pick for you. You can experience the excitement of zip-lining above the treetops in many of the tropical forests of Mauritius. La Vallée Des Couleurs is a popular zip-lining destination, offering wild animal spotting, as well as beautifully colored earth, waterfalls, and amenities. Across the island, several zip-lining courses offer panoramic views of the surrounding land, providing an adrenaline rush for adventure seekers.
ATV or Quad Bike Tours
Finally, quad biking and ATV tours are great ways to pump up the adrenaline and fun while in Mauritius. You can explore the rugged and scenic landscapes of the island on one of these off-roading vehicles, under the safe supervision of an instructor. This exciting adventure takes you through sugar cane fields, forests, and remote areas, providing a unique perspective of the island's natural beauty and culture. You can learn more about how the locals live, explore the surrounding area in more detail, and marvel at the beauty of the place.
Mauritius is a great pick for any tourist looking for an adventure. From water sports on its postcard-perfect beaches to scuba diving in the azure waters, hiking through lush terrains, and heart-pounding zip-lining, the island boasts all kinds of thrills. Moreover, the serenity of a golf game set against stunning landscapes is adventure enough for some, while others can't wait to hit the ATV tracks. Mauritius presents a wealth of possibilities to ignite your wanderlust. So, whatever adventure you're looking for, head over to Mauritius and make it happen.