Inflatable Paddle Board Vs Solid Paddle Board
Paddle boards are the popular tools used by many to enjoy natural waters. However, a comparison between the inflatable and the solid paddle boards (or the hard paddle boards) in terms of features and other aspects can help make a good choice and decision. The hard paddle boards, or the solid boards, are also called non-inflatable or epoxy boards. These non-fiber boards are an older and more traditional option available when compared to the newer inflatable boards for the SUPs (stand-up paddle boarding).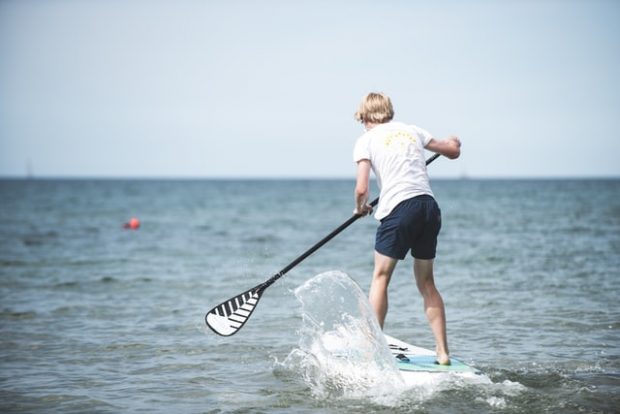 The Anatomy of the Inflatable Boards
The topmost section of an inflatable board consists of a deck where you can attach certain things. The material for the external layer of the board consists of PVC. The PVC plastics can offer resistance to damage and come in a variety of colors. There may be an additional layer of PVC as well, below the top layer. The laminates can keep the boards rigid and ensure that water does not penetrate the interior. At the core of the inflatable board is an air bladder. The inflatable boards may also consist of rails and fins, among other external parts.
The Anatomy of Solid Boards
The inside or the core region of a solid paddle board consists of wood or foam. However, the outside region of a solid board may also be made of plastic. In some boards, epoxy resin, fiber, or carbon fiber may also be used. Wood and foam are naturally buoyant and can keep the board afloat. The same technology and features are used in the life jackets. The solid boards can remain floating on almost all kinds of water surfaces.
Inflatable Boards vs Solid Boards
Below is a comparison between an inflatable paddle board and a solid board, based on some important features and parameters.
Affordability: solid boards are more expensive when compared to inflatable boards. Inflatable boards are made of PVC, which is much cheaper when compared to materials including wood. These boards are also made using more cost-effective and newer technologies such as drop stitch. The cost of inflatable boards can range somewhere between $ 250 to a maximum of $ 1500. The solid boards can cost up to $ 2000. However, ensure that you are not compromising the quality of the product and are not purchasing it based on its cost only.
Stability: a solid board will be more stable when compared to an inflatable paddle board in many cases. However, high quality and pricey inflatable paddle board can also be very stable, so you need nothing beyond it. However, the solid boards will remain submerged in water a bit more when compared to inflatable boards which makes them appear more stable. The inflatable board remains somewhat above the water a few inches more. However, the stability of a board will be more when it is longer and wider. The drawback is that you may have to compromise with performance and speed when you have longer and wider boards. If you are a serious waterboard rider, you should learn how to balance performance and stability.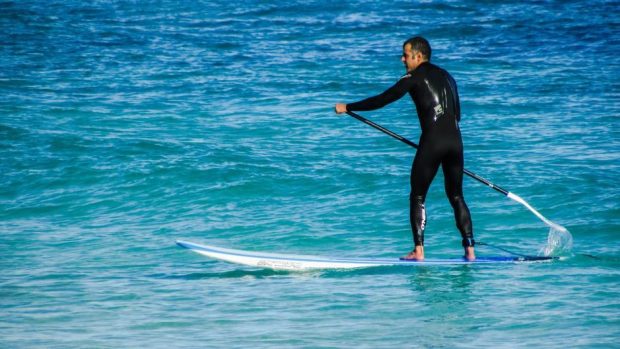 Safety: the inflatable boards can be safer when compared to solid boards. Often, an inflatable board consists of an air bladder. It has a very thick and strong exterior. The architecture cannot be hit and damaged easily. Even when a force is applied, it will only push the boat further. A solid board can be a cause of injury if you fall on it somehow. It may also hit you in other ways while you are using it in water.
Durability: a solid or hard paddle board is more prone to be damaged by cracks or dents. For instance, the epoxy boards are damaged rather easily. In contrast, the inflatable boards are more durable.
Storage and Portability: the inflatable boats can be easily stored and carried from one place to another due to their lesser weight. You can also deflate the inflated boards and can carry them in your vehicles, something which is not available with solid boards.
Conclusion 
If you are buying a board for leisure, the inflatable boards can be a better option due to their lesser weight, easy portability, better durability, and versatility. They can also prevent injuries. However, if you are looking for a board that can be used for racing or surfing, the solid hard paddle boards are better and more worthy of consideration.