How to Measure Head for Helmet
Helmets are proved to be the imperative safety gear and most beneficial investment one can make. Though no other safety measure can deliver the protection as these helmets do in the event of a potential crash.
Hence we should not be so quick to pick the helmet based on sky-high prices and appearance. Rather, should opt for the one that fits snugly, affordable, and the affordability in price must not affect the performance of the helmet.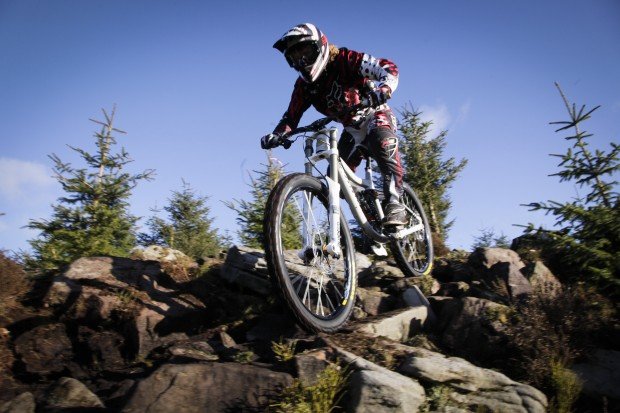 The type of helmet does not make any difference in its performance until both open face and full face mtb helmet is serving its users at its best. It just has to be comfortable and best fitted because the bad fit can lead the helmet to potentially come off the head even when the straps are tightly secured.
The relaxed fit can only be possible when you take the right measurements of your head before entering the shop or even buying online. Buying helmets seeks thorough research through the internet, and meanwhile, you have to be cognizant of your preferences.
How To Measure Head For A Helmet
Now comes the question of how to measure head for a helmet? Albeit, regarding the case, the best tool for measuring the head is seamstress tape. But if you do not find the help, then the best alternative way to measure the head for a helmet is to use a non-elastic string or cord that lay alongside. To put it simply, the best citation can be when reaching a point where you get the feel of wearing a baseball cap that stays in place but does not add compression.
Getting the Right Fit Helmet
Indeed, knowing your head measurement before buying any helmet is of utmost significance in order to find the correct size. Here is a secret formula that will assist you to derive the exact measurements of your melon:
Size & Shape of your Head = Correct Fit
To put it another way, the best way to get the perfect fit is to try out your helmet at the shop, it will enable you to track the best size for you.
To further continue this process, firstly you are required a small metal tape measure, and if you could not find it you can even take help from cloth tape to measure your head size with accuracy.
Step# 1
The widest part of your head gives out accurate measurements. Therefore, always measure from slightly above the ears and around the forehead for accurate measurements.
Step# 2
Take measurements from where the largest possible number comes out. This means the measurements should be taken more or less one inch above your eyebrow.
Step#3
After taking the highest point of your skull, skim through the given size chart to get a tailored fit.
Additional Helmet Fit Tips
Remember, there are numerous brands that are manufacturing helmets. In like manner, the sizing provided in the chart above varies from brand to brand.
For instance, two helmets of different brands can have the same size M size. But might be the sizing fit varied because of different cheek pads and density of the inner padding.
Know Your Skull Shape
As a matter of fact, we all have been born with different shapes and sizes of heads. But somehow, most of the times our heads usually fall in these two classifications, which says:
The very narrow will have an oval shape head whereas the very wide will likely have the round earthy shape head. Evidently, people to have western descendants are more on the oval shape side. While the people whose belongings are Asian, typically have a rounder and wider head shape.
On the contrary, many of us humans often possess an assortment of the above two shapes. Although, it is apparent that a person can possess a combination of these two categories.
What Causes Improper Helmet Fit?
It happens, when an Asian person wears a helmet that might be specifically designed for Western people's head shape, which leads to compression from four sides of the head thereby causing an uneasy fit.
Making sure your helmet is comfortable is not enough, it is a matter of safety that directly impacts your experience. Here are a few tips that will enable you to find the right fit. 
1. Snug Fit
We all know that compromises made once can lead to many troubles. Unlike if you once compromise on fit, it will not be discomfiting but will badly affect the protection. Though coming in multiple sizes with adjustment modulation to accommodate you achieve precise and snug fit.
2. Features and Technology
Over the past few years, technology has taken over everything. Similarly, helmets are coming out in the market with new technology every year. Manufactured to offer added protection against high impacts. They are now lighter, cooler, and even aerodynamic while all these features provide a satisfying experience to the user.
3. Riding Style
As said above, helmets come in many sizes to match the various riding styles. However, styles of helmets will surely protect you but the helmets meant for specific riding styles will benefit you in terms of maximized protection for a more enjoyable ride.
Three Basic Types of Helmets 
Here are three fundamental types of helmets
Road Bike Helmets
These helmets have wider vents for ample airflow, lightest in weight, and incredibly aerodynamic.
Mountain Bike Helmet
Mountain bikers are prone to crashes therefore these helmets offer superior coverage especially from the rear side. Moreover, they tend to appear very ventilated while often comes in both options that are the full-face and open face helmet.
Recreational Bike Helmet
These are best suited for around the town riding, comes at a very cheap price, and still serving the users with the best protection.