How to Help Your Child Become a Professional Soccer Player?
Suppose you notice any god-gifted aptitude, interest and passion for soccer in your son. In that case, it is your role as a parent to fulfil your dream by helping to become a professional soccer player. As your child is special, s/he just needs your proper guidance to be in the right direction to become the best player. In this type of situation, parents wonder how they can actually help, how they will boost their child's skills, will it hamper their studies, etc.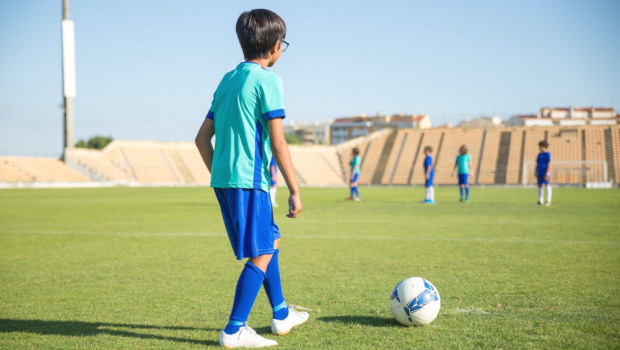 In this writing, we will give you the whole process of how to actually help your child become a professional soccer player and also find the best option to continue their study in the best way with training. So, continue reading to get all the information. 
How to Help Your Child Become a Professional Soccer Player?
In most cases, parents feel pressured regarding how they should help their child to become a professional soccer player. Here, we have made an easy process for you. Just follow each step to help your child become a professional soccer player. This process is as follows:
Research and Find Out a Path
There is a lot of information regarding training, exercising, nutrition, etc., that you need to guide your child in the right direction. Besides, there are many ways to become a footballer. If you want to be a footballer in the USA, it will be a slightly different process from Europe.
That is why you need to research first to gather all required information regarding soccer development and make a plan what are the things you need to do ahead. 
If your child really wants to be a soccer player, do your best and make yourself an expert in nurturing their talent. However, there is a specific path to playing soccer professionally in the United States. You must follow it to help your child become a professional soccer player. This path is as follows:
Ages 5-9: Your child needs to join the local teams that travel with good coaches and have good connections.
Ages 9-12: Now it is time to join your first USSDA (U.S. Soccer Development Academy) team and give the best effort to become one of the best players in your region. In this age range, try to attend your child abroad soccer camp, which will broaden their knowledge about the game.

 

Ages 12-17: Join your child at the high-performance soccer academy in the United States for 1 to 4 years.

 

Ages 15-18: Now, try to connect with the university coaches to test and trials for gaining recognition. You can also consider training in a high-performance soccer academy for 1 to 4 years to broaden your child's knowledge.

 

Ages 18-21: Try to play in a division 1 college with a good coach who knows how to enter MLS (Major League Soccer), having a record of training professional players. Meanwhile, it would be best if you were prepared for the MLS Combine.

 

Ages 21-22: Now attend the MLS Superdraft and try to get selected, which will allow you to play professionally.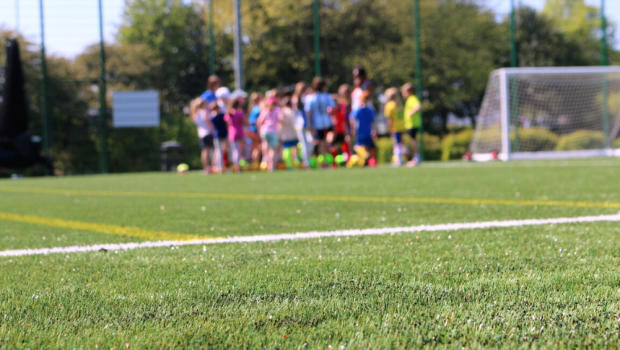 Send Your Child to A Summer Camp or Soccer School
Sending your child to a summer camp or soccer school is a very efficient way to encourage your child's passion and improve their skills in a precise way. From age 4 to 12, it is very beneficial for your child to get involved in football.
Joining summer camp or soccer school will allow your child to play in different settings and deal with different coaches. Each coach has a different way to teach, which will allow the child to guide in different ways.  
Balance Between Football Training and Education
Truly, there is no guarantee of becoming a professional player. That's why football should not be the only focus. You have to give the same priority to your child's education as football. No matter how intensive the training is, there should be no compromise in education. 
Don't Force Yourself to Do anything
Your child may be talented in football by nature, and s/he may have the huge potential to become a professional soccer player. Even after that, you need to ask them, do they really want to play football? Do they really want to be a professional soccer player?
You go ahead on when they really want it. Otherwise, it's a very hard and arduous game; they will lose interest and quit after a few days. So, never force your child to do anything here.
Conclusion
Parents play a vital role in the success of their children. If a child's parents who have great potential in football are not conscious, it is too hard to do better for that child. So, it would help if you were very careful about your child's talent, passion and interest. If you notice passion and talent in soccer, follow this article to help your child become a professional soccer player. A complete guide is given here.