4 Things To Look For In A Soccer Academy For Your Child
Having a child that is a football enthusiast might want you to get him/her enrolled into a soccer academy. A soccer academy can help your child to develop their football skills and help them to develop cohesiveness when playing in a team. 
You must find an academy that not only helps your child to develop skills but grooms their personality and helps to improve their perception of football, team sports and physical exercise.
Here are five things you should look for when choosing a soccer academy for your child:
Is The Academy Fun, Happy and Enjoyable 
The academy you are getting your child into should be a fun place to go to. By this, we do not mean that the training sessions should be taken as a joke but it should make your child happy by providing them with an opportunity to learn and improve their football skills.
The overall environment should be good and positive to make a child feel motivated and encouraged when training in the academy.
The Location And Distance From Your Home
The location and distance to the academy from your home can be a determining factor when choosing the academy. The rule of thumb is to choose an academy that is nearby and does not require a travel time of more than 60 minutes. 
Most academies have training sessions 4-5 days a week so a longer travelling time can exhaust your child before they set their foot on the field. 
Is the Academy Challenging Your Child Appropriately
The academy needs to challenge your child appropriately allowing them to have a successful learning experience. The academy should provide them with a mix of challenging and easy situations so the child does not lose confidence and works to improve their game.
If you find that the academy does not have a challenging environment and your child regularly outperforms other children, you should change his academy. This way his growth as a player will not go stagnant or get plateaued.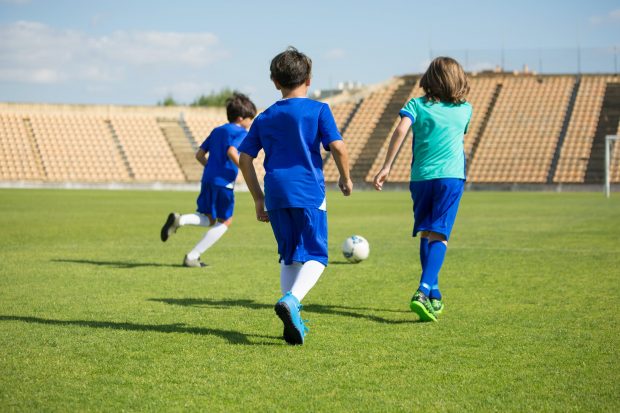 Does The Coaching Staff Have A Plan Or Curriculum
The academy you are going to choose should have a coaching staff that follows a plan of action when training children. When surveying an academy ask the coaches about the curriculum they are implementing in the training sessions. If they are able to answer your question and satisfy you then you should consider choosing that particular academy.
You can also ask them about any upcoming match to see how the children training at the academy perform against another team. This will help you decide whether you should choose the academy or not.
Conclusion
The decision of choosing a soccer academy for a child can be tricky but with this guide, you can easily find the right one. 
The football academy recommended by our football experts is "Soccer Stars Academy". They provide a training program that targets the foundation phase(2-11 olds) players. The program has 4 age groups, offering skill development and a successful game learning experience in a fun environment. You can visit them here to learn more: https://soccerstarsacademy.co.uk/weekly-classes/