How to Efficiently Transport Your Climbing Gear: 4 Tips for a Seamless Adventure
It's different from scaling a cliff face or tackling tough terrain with the right gear. But finding the perfect balance of specialized climbing equipment, backup supplies, and essential items can be tricky – especially when transporting that gear across challenging environments. Whether you're hopping in a car for an epic road trip or packing light for a rugged hike, this article is here to help ensure your trekking experiences go off without a hitch.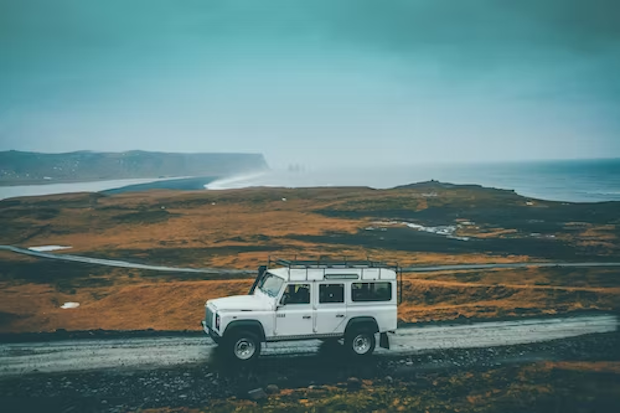 1. Install a Hitch Cargo Carrier System
If you plan on taking your climbing gear on a long road trip, installing a hitch cargo carrier system is the way to go. These systems provide plenty of secure storage for all your equipment and come in various sizes, so you can find one that fits your vehicle. Plus, they attach directly to your car's hitch receiver and don't require drilling or modification, so you can easily install them. And if you're looking for the best hitch cargo carrier system on the market, invest in a high quality hitch cargo carrier that will stand up to the wear and tear of long journeys. For extra space, you can even invest in a roof-mounted cargo carrier that will give you plenty of room to store your gear.
2. Invest in a Backpack with Dedicated Climbing Gear Compartments
If you're serious about climbing, investing in a backpack with dedicated gear compartments is necessary. Not only does it make hauling your gear easier and more organized, but it also helps protect your equipment from damage during transit. These backpacks are designed specifically for climbers, with many pockets and compartments to store everything from carabiners to ropes.
Plus, with features like hydration systems and breathable back panels, these backpacks are designed to keep you comfortable and hydrated during long climbs. So whether you're a seasoned climber or just getting started, a backpack with dedicated gear compartments is a must-have for any climbing adventure.
3. Use Carabiners and Gear Loops
Carabiners and gear loops are essential pieces of equipment for any climber. Not only do they make it easy to keep belay equipment organized, but they also allow you to easily attach your gear to the side of your climbing pack or even your harness for quick access during climbs.
Make sure to invest in quality carabiners and gear loops that are designed to handle the weight of your climbing equipment. And remember, always double-check your carabiners and gear loops before use to ensure they are securely attached.
4. Stock Up on Lightweight Supplies
When packing for a climbing trip, keeping weight and balance in mind is essential. That means stocking on lightweight supplies such as freeze-dried meals and collapsible water containers. This way, you can minimize the heavy gear you have to carry while ensuring you have enough food and water for your journey.
You should also consider investing in an ultralight camping stove if you plan on doing some backcountry cooking. These stoves are designed to be compact and lightweight, so they won't take up much space in your backpack or weigh you down during long treks.
Whether you are a professional climber living out of your car, or a newbie looking to get into the activity, having the right gear is essential to ensuring an enjoyable and safe climbing experience. No matter where your climbing ambitions take you, these straightforward steps will ensure you are ready to hit the rocks with peace of mind.