Golfing: How to Easily Get Prepared for Playing
When you think golf, think Tiger Woods, or better, Jack Nicklaus. There's no fiercer "best ever" debate in sports than that of Jack Nicklaus and Woods. But, what do the two players have in common? They both share a spot in the greatest of all time golf players. Yes. And, they've put in the time and hard work to craft their golfing skills.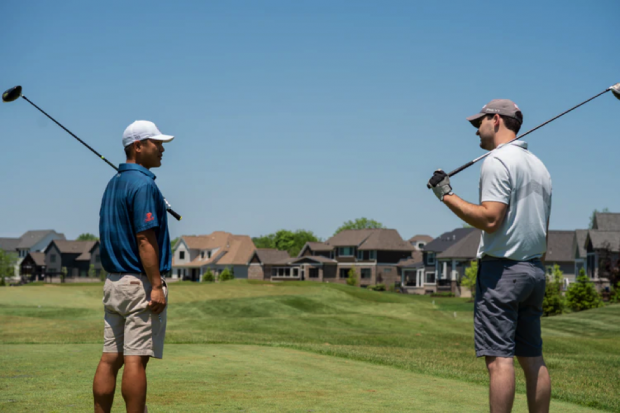 What's more, they follow a set of steps when preparing for their golfing sessions. How you prepare for a golfing session is critical. If you've been invited to play your first round of golf, you're likely nervous – and with good reasons. No need to get scared. This guide has you covered. Here you'll learn about the basics of what you'll need for your session.
Gear Up!
So, you've answered yes to playing a round of golf. But do you know what gear you should carry? You might have a vague idea, say a golf club. However, you need more than a golf club. Bringing the right tools will help you start on the right foot. Based on a review at https://golfinsideruk.com/, you'll need golf clubs, tees, gloves, balls and markers, and bug spray or sunscreen. All these will be instrumental during your golfing session. As for what brand, that boils down to personal preference.
Try the Clubs before Buying Them
If you're a beginner looking to buy clubs, visit a larger golf shop or driving range. Ask the attendants to try a 6-iron with a regular-flex and a stiff-flex shaft. Stick to the rule of thumb: if you want a faster and more aggressive swing, go for a shaft labeled "S" for stiff. Either of the two should feel easier to control. This is the ideal shaft flex you need to start with for all your clubs.
Arrive Early
The secret to having excellent golfing sessions on any golf course is to get there on time. This doesn't imply arriving for your session 10 to 15 minutes before the game. No. Have a range of 30-60 minutes. This time range is ideal for your swing. It also gives you time to check in, have a snack, and more time for an excellent golf warm-up. This way, you also have time to get loose on the range and spend time putting the green.
What About Golf Membership?
Every beginner thinks about golf membership when they're considering playing golf. This isn't something that should make you lose sleep. The truth is, most golfers aren't members of golf clubs. Today, even private golf clubs have decreased in number. Typically, all golf clubs want you to play at their course. The staff will be supportive and welcoming because they want you to enjoy your experience at their course. What about driving ranges? You'll be happy to know that most of them don't offer memberships.
Think Success
"Failure is a feeling long before it becomes an actual result," explains former first lady of the United States, Michelle Obama, in her best-selling memoir, Becoming. Our actions and behaviors are predetermined by what's in our subconscious minds. While your mind can't differentiate between what's real or imagined, you can shape it using visualization. Spend about 10 minutes before each round, picturing yourself hitting the shots like you'd want to. By imagining the success before you play, you give your mind the right drive to visualize success.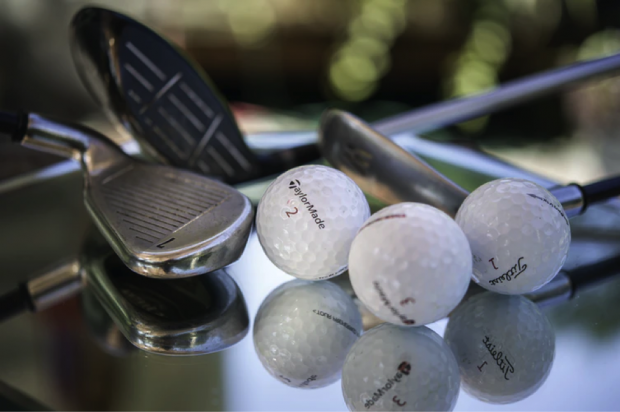 Buy Used Golf Balls
Perhaps someone has gifted you some golf balls to start your golfing lessons. Even though you want to put new ammo into action, this isn't the ideal time. As a beginner, your shots will be going all over the terrain, or even more. Sometimes, the course will likely be in a soggy state, meaning plenty of mud-covered balls. Go through whatever balls you have left from last season. Also, consider buying some cheap new or used balls during your practice sessions.
Start with the Short Shots
Generally, half of your strokes come within 50 yards of the green. This means you'll likely spend half of your practice time with your putter and wedges. While this sounds boring, you can practice your short game in your yard. Start by putting some buckets in your yard at different intervals. Next, you want to try and pitch balls into them. This way, you're better prepared when you get to the course.
Preparing for golfing sessions or even a tournament doesn't have to be challenging. With the tips above, you're already putting your best foot forward. As a beginner, you're not going to score well. Sometimes, your game is going to be off the course and won't be pleasing. Whatever the case, you're going to have a great time. Enjoy!