Extreme Sports To Try in Canada
While most people will enjoy the safety of sandy beaches and hotel resorts, you're on the lookout for something much more exhilarating. If you're going to be anywhere in the vicinity of Canada's extensive borders, you have plenty of options for extreme adventures. Check out some extreme sporting opportunities in the Great White North below.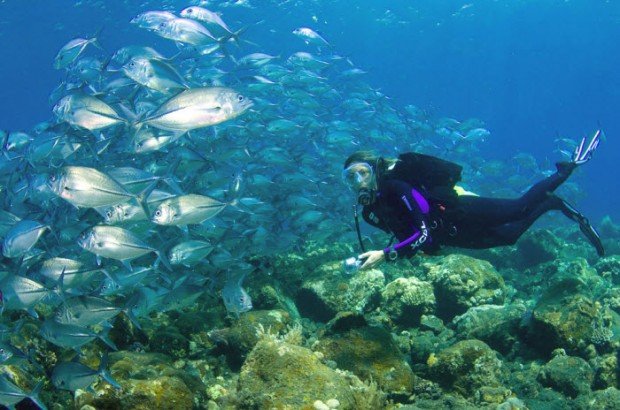 Diving With Whales
The whales of the Atlantic Ocean must migrate in search of food throughout the year. With a bit of planning and some luck, you might be able to witness this natural spectacle! While most people will watch the whales from the safety of ferries or New England Cruises, you can go against the grain and swim right alongside them! Get ready for some heart-pounding action with the ocean's whales!
Swimming with the whales is a dangerous activity, so you'll need to be prepared for whatever may happen. You can start your trip by undergoing safety training with certified instructors, testing your equipment, becoming familiar with your gear, and staying within the safe range of emergency personnel.
Bobsleighing Like an Olympian
Do have a thirst for speed? If traveling at lightning-fast speeds is your cup of tea, then bobsleighing may be the extreme sport of your dreams. This extreme activity will have you bobbing left and right on special tracks designed to get your heart pumping from curve to curve. You can pretend to compete in the worldwide Olympics on Olympic bobsleigh tracks!
Safety comes first when it comes to bobsleighing. You'll need to get the proper training, adequate gear, and bobsleigh to get started. Never get out of your bobsleigh during your ride! Make your way around the track with perfectly timed manoeuvring. Who knows? With practice, you may become the next Olympic bobsleigher!
Ziplining High Above Ground
Ziplining is the perfect combination of fresh air, dizzying heights, and natural scenery. This outdoor adventure will take you from mountaintop to ground level in one exciting trip! Ziplining is popular among extreme sports enthusiasts, groups of friends, and corporate team-building planners.
You can start planning your ziplining adventure by searching for a reputable company. Once you book your trip, you will receive instructor-led training, safety gear, and transportation up the mountain. Follow all safety protocols to ensure a good time for everyone!
Bungee Jumping off a Bridge
Although you can't exactly fly like a bird, you can come close through a bungee jumping adventure. Bungee jumping requires a high place to jump from, and Canada has some great places to launch away. This extreme sport will fasten a bungee cord to your ankle and let your bravery lead the way!
Bungee jumping is full of fun, but it's always good to stay safe, too. Pay close attention to the instructions so that you know what to expect, and what to do in case of emergencies. Follow the protocols and think about your personal safety at all times. Make sure to check your equipment before taking the leap! Family and friends are welcome to watch your leap of faith by purchasing spectator tickets.
Whitewater River Rafting
Canada's white water rivers are waiting for you to paddle through! Whitewater river rafting is one extreme sport that will leave you breathless, literally. It requires a great deal of upper body strength to effectively navigate through the course. This extreme adventure will send you splashing, rolling, and tumbling your way down the river rapids!
Whitewater river rafting is fun, but can get quite rocky rather quickly. Make sure to remember your safety training, keep your safety gear on, stay on the raft, and hang on to your paddles. You can find it easier to navigate through the rapids by communicating with your raftmates. As always, prioritize your safety and the safety of others around you.
Extreme sports are activities that are not for the faint of heart. If you're looking for a worthwhile adventure in Canada, then give these extreme sports a try!