Extreme Bungee Jumping in New Zealand
New Zealand's highest bridge bungee and tandem bunge at 80m height is an ideal location for an out of the common bungee jumping experience. This is what it's called extreme bungee jumping. The Kawarau Bridge Bungy attracted first adrenaline junkies and jumpers 25 years ago when bungy pioneers, Henry van Asch and AJ Hackett, first began to plummet unsuspecting tourists into the depths of Queenstown's Kawarau Gorge.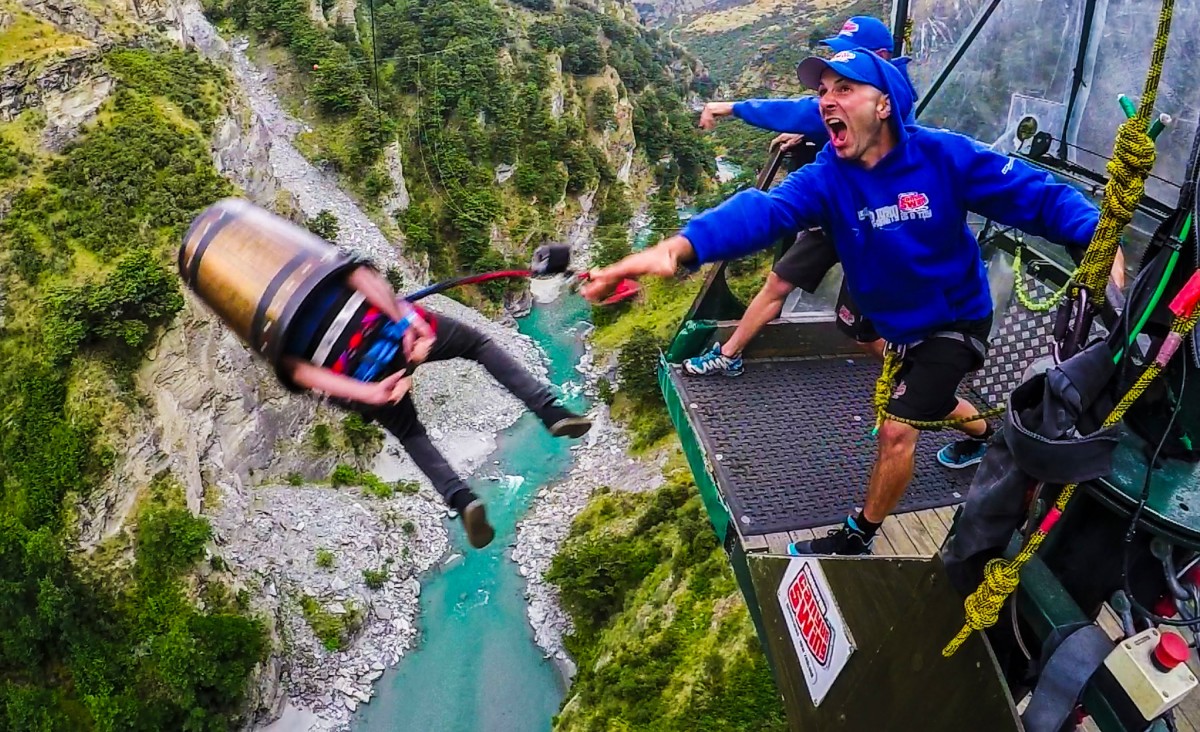 Today, their site on the historic suspension bridge of the 1880s is included in the to-do-list of any dedicated bungee jumper the world over – representing the birthplace of the modern bungy trend and one of the most-coveted descents on the whole planet.
Watch how jumpers choose between classic single-man bungy, water-touching bungy and even tandem bungy for those who want to experience an exhilarating feeling, once in a lifetime.