Explore Cairo: Top Exclusive and Extreme Tours Recommended
Cairo is the capital of Egypt and a city full of wonders. From its ancient landmarks such as the Great Pyramids that have been around for thousands of years to bustling souks and lively restaurants, there is no shortage of captivating things to see and do in this vibrant city.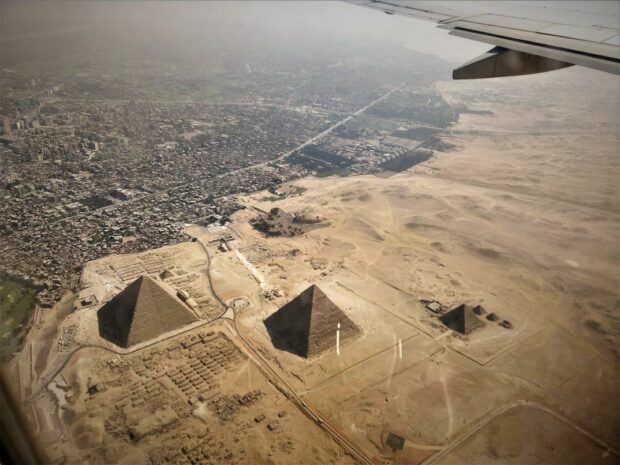 If you're looking for something exotic or truly exhilarating on your trip to Cairo, then we've got the ultimate list of exclusive and extreme activities just for you! Prepare yourself for an unforgettable adventure as we take you through some breathtaking tours you won't dare miss out on while visiting Cairo.
Discover the Ancient Wonders of Cairo with a Private Tour
Uncover the mysteries and marvels of Cairo's ancient wonders with a private tour that will take you on a journey through time. Explore the Great Pyramids of Giza, the last remaining wonder of the ancient world, and stand in awe of these incredible structures that have stood the test of time for over 4,500 years.
Marvel at the Sphinx, whose enigmatic smile has baffled historians for centuries, and imagine what life may have been like for the pharaohs who ruled this land so many years ago. With a private tour, you'll have the chance to truly immerse yourself in these ancient wonders, and discover the fascinating history and culture that has shaped this incredible city.
Research Luxury Hotels in Cairo
Cairo, the capital city of Egypt, is a bustling metropolis steeped in history and culture. For discerning travelers seeking luxury hotels in Cairo, be aware that this city is home to some of the world's most opulent hotels. From stunning views of the Nile to lavish amenities and exceptional service, these hotels offer an indulgent experience for those seeking the finer things in life. Whether you are looking for a serene retreat or an urban oasis, there is a luxury hotel in Cairo perfect for your style and preferences. With impeccable attention to detail and world-class hospitality, a stay in one of Cairo's luxury hotels is an unforgettable experience.
Experience Exclusive and Extreme Tours in Cairo
Cairo is a city with a rich cultural heritage and fascinating history that can transport visitors back in time. Tourists can elevate their experience by indulging in exclusive and extreme tours that will provide them with a unique perspective of the city. These tours will allow visitors to witness the iconic pyramids of Giza and the Great Sphinx like never before. Step out of your comfort zone and explore the depths of the Egyptian desert with a thrilling sandboarding experience. Take in the unparalleled sights of the city from above with a hot air balloon ride. Whether you're a history buff or an adventure seeker, Cairo has something for everyone. Make sure to book these exclusive and extreme tours to take home unforgettable memories of your trip to this magnificent city.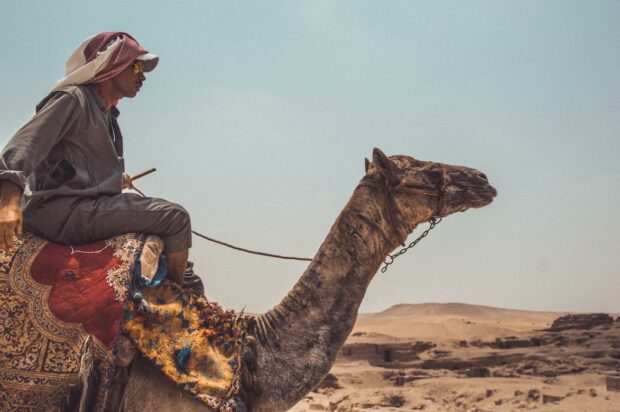 Learn about Calligraphy in Cairo with a Personal Workshop
If you're looking to learn the art of calligraphy, why not do so in one of the most historical cities in the world? Cairo, the ancient capital of Egypt, is the perfect place for such an experience. With a personal workshop, you'll get one-on-one guidance from a skilled instructor who will help you develop your skills and teach you the ins and outs of this beautiful craft. Explore the rich history and cultural significance of calligraphy in Cairo as you create your stunning pieces. Whether you're a beginner or an experienced artist, this workshop is sure to be a memorable and educational experience.
Take an In-Depth Guided Tour of the Great Pyramids
Embark on an adventure of a lifetime and immerse yourself in the world of ancient Egypt as you take an in-depth guided tour of the Great Pyramids. With a knowledgeable guide by your side, you will discover the fascinating history and secrets behind these awe-inspiring structures. Marvel at the sheer size and precision of the pyramid's construction, and learn about the intricate burial rituals of the pharaohs who were entombed inside. The tour includes a visit to the famous Sphinx, and you'll get to witness the mesmerizing light and sound show that brings the Pyramids to life after the sun goes down. This is an unforgettable experience that will leave you in awe of the incredible achievements of the ancient Egyptians.
Cairo is an incredible destination for a once-in-a-lifetime travel experience. Whether you're fascinated by ancient wonders, captivated by culture, or simply enjoy exploring unique cities around the world, Cairo is certainly worth the visit. There are so many incredible sites to explore and activities to keep even the most avid adventure traveler engaged. From experiencing exquisite hotels to biking around the city on an unforgettable tour, there's no end to the never-ending exploration that Cairo has to offer. Plus, with plenty of well-reviewed personal tour guides available, it's easy to customize your trip for precisely what interests you most about this beautiful city. Don't miss out on this incredible opportunity; plan your trip to Cairo today!