Exciting Outdoor Sports for A Fun-Filled Weekend With Friends
Doing a barbecue in your backyard is a good and mouthwatering activity you can engage in with friends or family. However, if you want to stretch the fun a little further, engaging in outdoor sports with friends will just do the magic.
You don't have to be the most outstanding sportsman in your town to enjoy outdoor activities, but you can use the available spaces and materials around you to light up your weekend. As you do this, bear in mind that you must engage the mind and the body for a great experience. Choose your sports carefully. Here is a list of sporting activities you can enjoy with friends.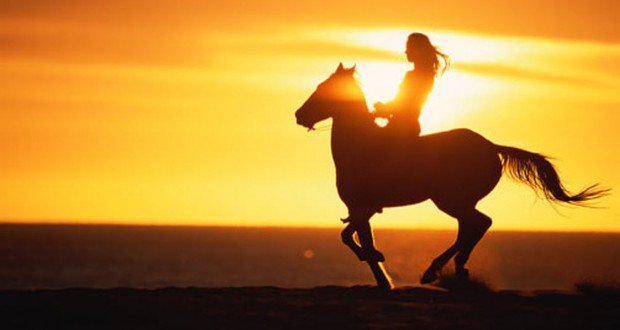 Horse Riding
If you've ever watched horses ride competitively even on your sports channel, then you have an idea of just how exciting a sport this one can be. Horse riding is an amazingly interesting sport that you can participate in as a team. Everyone becomes a player in a way, give that there are several roles that can play. Nonetheless, proper preparation is essential and you may even need to engage a trainer to ensure utmost safety.
Once you bag the necessary skills, you and your friends can repeatedly go horse riding as you bond and have some fun.
Snowboarding
Snowboarding is a winter sport that will at least keep your heart warm and unclog your mind from the unfriendly weather. In the company of friends, it will be nothing but a celebration of the snowy weather as you test the ability to coordinate your limbs with ease.
A good aspect of snowboarding is that there are high chances all participants have slid down a snowy hill at some point in their life. This makes it easy to get down the snowy surface and make the ultimate fun out of it.
You can choose your snowboarding equipment depending on how advanced your skills are. This notwithstanding, even the less experienced in your group will have their happy moments.
Playing Gel Blaster
You and your friends make a perfect team of "gelballers." Gelballers are simply a group of players who engage in this popularly growing sport known as gel ball shooting.
If you are the adventurous type that derives fun from engaging in war-like simulation outdoor activities, then you should consider shooting gelballs. Fun is guaranteed! Vendors such as TacToys have a wide selection of equipments you can check out.
Gel guns resemble actual guns, although they are merely big toys used to shoot a non-explosive and harmless liquid known as water beads to the opponent. This liquid breaks down upon impact into biodegradable fragments. It's entirely safe and participants will equally have fun assembling all the accessories.
Mountain Biking
No doubt you need to gather some energy and stamina if your mountain biking experience has to turn out great fun. Such moments done with a group of friends, however, are the hallmark of pleasure and experiences that are worth coming back to from time to time.
If you pick mountain biking for a weekend with friends, make sure you get the right equipment and safety attire in place. Also, choose your route carefully both for safety and gaining from the experience.
Golf
Perhaps you just want a chilled outdoor activity that will as well keep the mind engaged. You can try hitting the golf course. If all members of your group are experienced golf players, then the day ahead will be even more fantastic. Even if there are participants who need to learn a few things about golfing, the experience is all worth trying out.
Starting off by putting together a formidable golf kit. In some estates, golf kits can be hired and this is a good way of starting off before rising up the ladder. Keep practicing and learning.
Conclusion
There are a wide range of outdoor activities for a great getaway with friends. Harness the abilities of each participant and accommodate ideas and the strengths of various individuals. Remember to choose safe activities and learn as much as you can as you take part in them.
The ultimate objective of such a weekend with friends is not only fun but also unwinding and bonding. Outdoor activities are a good way of exercising and you can choose some that to take part in frequently.