Do Motorcycle Helmets Expire?
While riding a motorcycle, your helmet is your best friend. Needless to say, the protection level it can provide holds the utmost importance.
Your helmet is an essential part of motorcycle riding. It shields your head from any severe injuries on the road. But every tangible object has its expired date.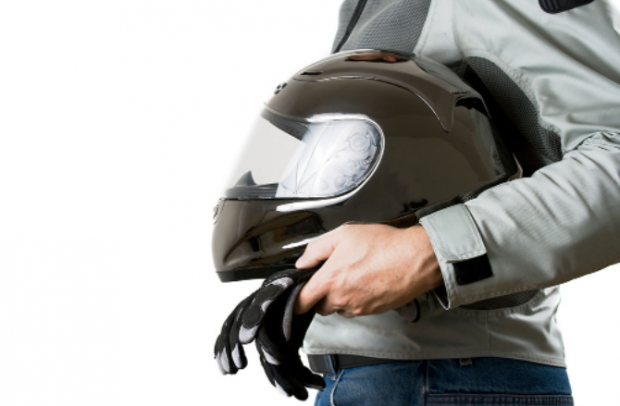 Although a helmet has a manufacturing expiry date, its actuarial replacement depends on your use, and how much damage it sustained so far.
However, if your motorcycle helmet needs replacing, it's easily detectable. But before you replace your helmet and get yourself a new one, we recommend going through this article first. Because we provided all the necessary information related to an expired helmet.
How Does A Helmet Protect You?
A motorcycle helmet's function is quite simple. Its sole purpose is to protect your head from any accident. Many people find an excuse to avoid wearing a helmet while riding a motorcycle. But it's not an ideal decision for anyone.
It's especially a tendency of people to ride to cover small distances, they tend to think they don't need a helmet for short rides. But you should know accidents won't give out warning signs before it happens. So always keep a helmet over your head while riding no matter the distance. It doesn't cost much, you can find the best motorcycle helmet under 300.
When Do You Need To Replace Your Helmet
Your motorcycle helmet's life always depends on its foundation. It means as long as its base protectors are intact you don't need to change the helmet. Although generally, a good quality helmet lasts about 5 to 10 years.
If you want to know the exact duration of your helmet's life, it's a hard question to answer. Because it might last for 5 to 10 years or it might need replacing after a few days of use.
Whenever your helmet's foundation (exterior or interior base of the helmet) is compromised, you have to change it immediately. Otherwise, it can't provide the necessary protection to your head in an accident.
Reasons Why You Should Replace Your Helmet
Sometimes it's obvious whether your helmet needs replacing or not, but other times a minor crash or bump makes you question its integrity towards protection, right?
Generally, your helmet's lifespan is influenced by the condition of its use. Usually, the manufacturer suggests replacing the helmet every 5 years. 
However, there are other reasons involved in replacing your helmet. We're about to thoroughly discuss those reasons in this segment.
Let's begin, shall we?
Big Crashes
No one can guarantee that you won't have any big crashes while riding your motorcycle. And when a big crash occurs, your head, legs, and shoulders are the major part that's being affected. 
But mostly your head endures the most impact, that's why you wear a helmet while riding. Any big crash can cause irreversible damage to your helmet. And if the damage is too severe, your helmet won't be able to protect your head anymore. So you have to replace your helmet before you start riding again.
Exposure To Heat
Most helmets are designed with durable materials with adequate padding for protection. And as far as plastic goes, continuous exposure to heat can cause cracks into its outer shell, which compromises its integrity.
If your helmet is continuously exposed to heat, check if any cracks show over the outer layer of the helmet. If that's the case, then you should replace your helmet.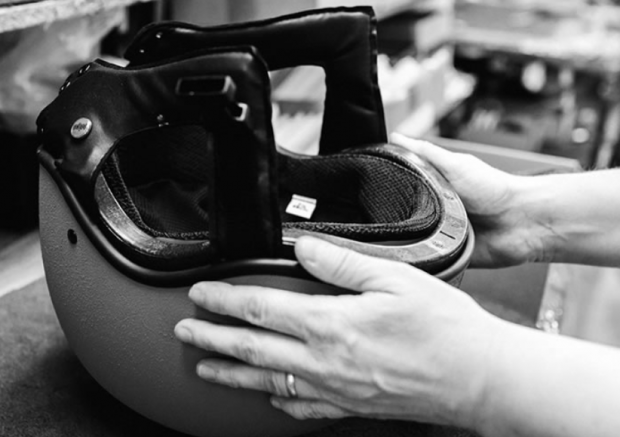 Compromised Outer Shell
Sometimes your helmet's outer shell gets compromised from fall damage and cracks. In such cases, you must replace your helmet. Because the outer shell has sustained any damage, it's obvious that it won't be able to protect your head from accidents.
Compromised Inner Shell
Our research shows that your helmet's inner shell gets compromised much faster than the outer shell. Because your helmet's inner shell plays a major role in protecting your head.
This tends to make it sustain more impact than the outer shell, which causes it to deteriorate faster. It's a major reason for replacing your helmet immediately. 
Helmet's Age
The helmet's age is a good reason for replacement. As you know, at some point your helmet will lose its effectiveness and start deteriorating. Although every helmet comes with its traditional expiry date, it's given for a reason.
Because the manufacturer knows that at that point your helmet will lose its usefulness and won't be able to protect your head when the time comes. At that point, you should consider changing the helmet to avoid any head injuries.
Change in riding style
The helmet you wear can also depend on your riding style. The helmet that's well suited for your casual ride, won't be suited for a long ride or races. Because in long rides and races, there is more risk involved.
So the regular headwear won't cut it, you'll need a helmet that can provide some serious protection. If you wish to change your riding style from a regular rider to a hardcore rider then you must change your helmet that's well suited for your riding style.
Considerable Things While Getting A New Helmet
Many experienced motorcycle riders make mistakes when choosing a helmet for themselves. They don't take the helmet fitment to heart. As they don't consider the factors that involve in selecting a helmet. Thus, facing discomfort while wearing it. 
We don't want you to make any mistakes while choosing a new helmet. Keeping it in mind, we've listed down the considerable things for you while you're going to shop for a new helmet.
Right fit
While buying a new helmet, you should find the one that fits perfectly. Don't get one that's too big or small. Because if your helmet doesn't fit your head properly, it causes discomfort and can't provide adequate protection. To provide the best possible protection your helmet must fit you properly.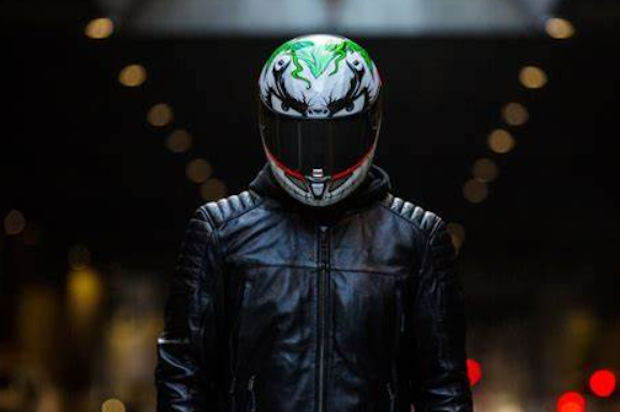 Right Style
There are three types of helmets such as half-helmet, open-face helmet, and a full-face helmet. The half and open-faced helmets are well and good for casual riding. However you're looking to get into some hardcore riding, yous must use the full-faced helmet, as it's the safest of the three helmets.
Outer Shell Material
If your helmet's outer shell isn't built with proper material, it won't be able to protect your head from severe injuries. We suggest choosing a helmet that's outer shell material is combined with solid lightweight material like polycarbonate. It can easily sustain damage without damaging your head.
Inner Shell Material
The inner shell material should be made of foam. The used foam should be of good quality and it should be hypoallergenic. You should look for the one that offers a laser-cut, which will provide a superior finish with a proper fit. And it must be removable so that you can wash them periodically. Thus, maintaining the helmet well.
Ventilation System
Your helmet must have a proper ventilation system so you don't feel suffocation inside the helmet. So that you can ride your motorcycle comfortably with your helmet on. 
Wrap Up
The bottom line is you can use an expired helmet but that doesn't mean you should, for obvious reasons. You should neglect the severity of wearing a helmet while riding your motorcycle.
It's simple if you want to have a safe ride and don't want to cause any brain damage, you'll wear a helmet that will provide the utmost safety. We hope our overall discussion above helped you grasp the severity of using a proper helmet.