Beginner's Guide to Motorcycle Gear
Motorcycling comes with a wealth of history and a lifestyle that attracts many people who believe in the sense of rebellion, freedom, and individualism it symbolizes. It is entirely understandable, why so many people discover motorbiking as their passion. But the risk-taker aura surrounding this form of transportation has its reasons. 
Riding a motorcycle in a road otherwise occupied by cars while lacking the same kind of protection can be dangerous. That is why investing in protective gear is so critical. Here is what to look out for when buying safety gear and clothing for motorcycle riders.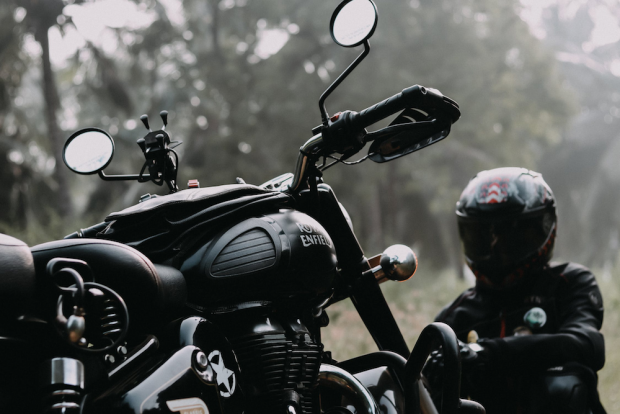 Negative Influences when Biking
It is important to understand what the dangers and negative effects that can influence you are when you are riding a motorcycle. Overall, there are four things to protect yourself from, to make your trip both safer and more comfortable.
Air flow | The acceleration on a motorcycle increases the air flow that hits your body. Without an insulating fabric for your clothing and

motorcycle gloves

, the air will quickly cool you down. It does not have to be winter to make this effect uncomfortable. The colder it gets outside, the more uncomfortable to painful the air will become.
Rain | Rain is a bad deal for motorcycle riders. It greatly reduces visibility and grip. Bikers should avoid driving in the rain, but it can't always be avoided. Especially when you are driving for a long time, getting wet is uncomfortable, and it adds to the air flow effect cooling your body down.
Sun | Going for a long drive over country roads when the sun is out is one of the best motorcycle experiences. But you should not underestimate just how long your skin will be exposed to the sunshine and protect yourself from sunburn.
Injuries | Motorcycle accidents and the resulting injuries are naturally the biggest worry. With and without protection, a motorcycling accident can be fatal. The less you protect your vital body parts, like your head, the more likely it is that an accident will be fatal or have a large impact on your health. A robust material for your gloves, jackets, pants, and shoes protects your skin from contact with the road or other objects.
Protective Gear for Motorcycle Riders
Considering these factors, your motorcycle gear should be air- and watertight, cover your body to protect from sunburn and injuries and add additional padding and protection over vital or delicate body parts like your head and fingers.
Motorcycle Gloves
If you get into an accident, chances are your first impulse is to use your hands to protect yourself, either by trying to catch yourself when falling or by shielding other body parts from impact. That is why a simple pair of airtight gloves is not protective enough.
Good glove features are:
air and watertight
made from an abrasion-resistant material like leather
padding at the base of your palm
not tight enough to restrict movement or too loose and impeding fine control
double stitches that can handle a lot of bending
Motorcycle Boots
Your feet are close to the ground when you are riding. Make sure to keep them from accidentally slipping off the holds and twisting your ankle.
A good motorcycle boot should have:
non-slip and oil-resistant soles
strengthened toe and heel boxes
enough height to cover your ankles
Motorcycle Pants and Jackets
Motorcycle clothing is made of:
a durable water- and airproof anti-abrasion material like leather
optional: additional waterproof coating
padding in vulnerable spots like knees
double stitches for more abrasion resistance
a breathable inner lining like

GoreTex
Some jackets and pants come with zippers that let you connect both. Alternative motorcycle clothing are jumpsuit style motorcycling suits you wear over your regular clothing. They are typically less insulated. Motorcycling jeans are an alternative to regular motorcycle pants. They look like jeans but have protective panels over vulnerable parts. They are, however, less robust and protective overall.
Motorcycle Helmets
There is one big rule when it comes to motorcycle helmets:
Even if there is no visible damage, a helmet can significantly lose its ability to absorb and redistribute an impact if it has already been in an accident. When you buy used, you can't verify that it is in stellar condition. Which means you should also replace your own helmets when they have been in an accident or, regardless, at least every five years.
Other than that:
Try the helm on in person, it must fit perfectly. Let a vendor advise you.
Only buy helmets with safety standard certificates like the BSI Kitemark in the UK or the DOT in the US.
Consider a full-face helmet. It protects from impacts, air flow and bugs.
Conclusion
When it comes to riding a motorcycle, safety comes first. Responsible driving that protects both you and other drivers includes the use of appropriate protective gear. The right getup will shield you from negative nature influences and injuries alike, and will reduce many of the risks that come with motorbiking.